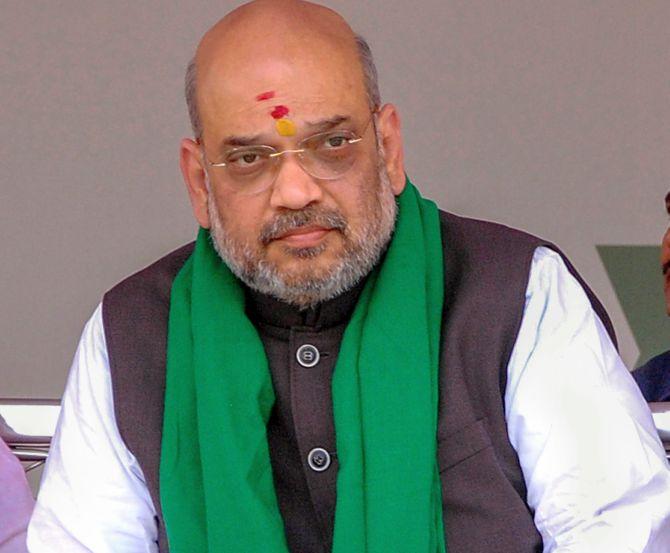 In only what could be described as embarrassing, Bharatiya Janata Party president Amit Shah on Tuesday in a slip of tongue called his Karnataka chief ministerial candidate B S Yeddyruppa 'corrupt'.
Addressing the media, Shah remarked, "A Supreme Court retired judge has said that if a comparison is made on corruption, then the Yeddyurappa government would get the number one award."
Former BJP Karnataka chief Prahlad Joshi, also present at the conference, nudged Shah by naming Siddaramaiah, the Congress chief minister in the state, and Shah promptly corrected himself.
"Er...Siddaramaiah government will be given the number one award," Shah said.
And even though Amit Shah corrected himself, the damage may have been done, as the Congress said its campaign in Karnataka had started on a "fabulous" note.
Congress chief Rahul Gandhi tweeted, "Gifted to us by the BJP president, our campaign in Karnataka is off to a fabulous start. He says Yeddyurappa ran the most corrupt Government ever... True."
Congress social media in-charge Divya Spandana Ramya also mocked Shah's comment made at a press conference in Karnataka.
"Who knew Amit Shah could also speak the truth -- we all concur with you Amit ji B S Yeddyurappa is the most corrupt!" she tweeted.
In another tweet, Ramya said this was not the first time Shah had expressed such feelings towards Yeddyurappa.
Photograph: PTI Photo