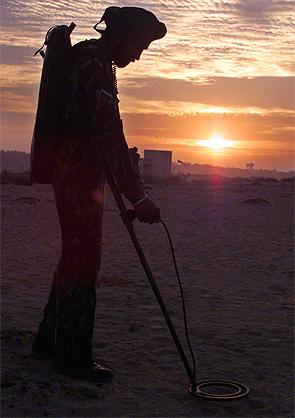 A group of prominent United States lawmakers have urged the Pentagon to end the presumptive ban on Sikh Americans serving in the United States military.
The group -- a major bipartisan coalition of over 100 Members of Congress -- wrote to Defence Secretary Chuck Hagel Pentagon, requesting him that the US Armed Forces should update their appearance regulations to allow Sikh Americans to serve while abiding by their articles of faith, such as wearing a turban or beard.
The lawmakers include United States Congressman Joe Crowley, New York Democrat who is the Vice Chair of the Democratic Caucus and the co-chair of the Congressional Caucus on India and Indian Americans and Republican Congressman Rodney Frelinghuysen of New Jersey, chairman of the House Defence Appropriations Subcommittee.
In their missive to Hagel, the lawmakers said, "Given the achievements of these soldiers and their demonstrated ability to comply with operational requirements while practicing their faith, we believe it is time for our military to make inclusion of practicing Sikh Americans the rule, not the exception.'
They noted that in the last 30 years, only three Sikh Americans have been granted an accommodation, or permission, to serve in the US Army while maintaining their articles of faith.
"Such accommodations are neither permanent nor guaranteed, and must be renewed after virtually every assignment," they wrote, and added, "Sikh Americans may even be required to remove their articles of faith while their accommodation request is pending, once again subjecting these service members to the difficult position of choosing between their faith and their job".
The lawmakers informed Hagel that Sikhs have served in the US Army since World War I, and they are presumptively permitted to serve in the armed forces of America's North Atlantic Treaty Organisation's allies Canada and the United Kingdom, as well as key partner India.
Notably, the current Chief of Army Staff of the Indian Army -- General Bikram Singh -- is a turbaned and bearded Sikh.
The three Sikh Americans who have been granted individualised accommodations to serve in the US Army wear turbans and maintain beards in a neat and conservative manner, both in accordance with operational requirements and their Sikh religious beliefs, pointed out the lawmakers.
The soldiers were also able to wear protective equipment, including helmets and gas masks, in conformity with safety requirements. These three soldiers have been widely praised by fellow soldiers for their service, said the lawmakers.
In January, a similar letter to Hagel, spearheaded by Crowley and co-signed by about two dozen lawmakers, had elicited no response.
This time around, the letter, signed by over 100 Democrat and Republican lawmakers, according to Congressional sources, was likely to get the attention of the Defence Secretary because now there was widespread support for ending this presumptive ban on Sikh Americans in the military.
However, although Hagel did not reply to the earlier letter by Crowley and the other lawmakers, the Pentagon in late January had announced a policy change.
Crowley had then told Rediff.com that while it wasn't "specifically what I advocated for, I do believe it has potential."
"Ultimately we need to address the underlying issue, which is ensuring Sikh-Americans are able to presumptively serve," he said, and noted, " The DOD's new policy took a different tact by stating that Sikhs will only be denied if their service interferes with mission accomplishment."
Crowley argued, "It is already clear from experience that Sikhs serving does not interfere with mission accomplishment, and hopefully the DOD's new policy will result in more Sikh-Americans serving in the Armed Services."
Meanwhile, Pentagon sources continued to maintain, in conversation with Rediff.com, that the DOD dress requirement policy changes were indeed a response to the campaign waged by Sikhs, Muslims, Jews, and other groups of Americans.
Far from being simply "a baby step," they changes were quite "far-reaching" and that the precedents created by the likes of Major Kamaljeet Kalsi and others to wear their articles of faith would continue to be honoured, and even though it was noted that "it would be on a case by case basis and a denial would only be in highly unusual and extenuating circumstances."
Besides Major Kalsi, who earned a Bronze Star Medal for his service in Afghanistan, which included treating multiple combat injuries and reviving two clinically dead patients back to life, Captain Tejdeep Singh Rattan earned a NATO Medal for his service in Afghanistan; and Corporal Simran Preet Singh Lamba successfully graduated from the Military Accessions Vital to National Interest programme.
Image used for representational purpose only