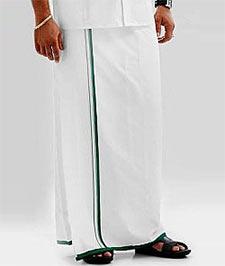 Decrying the action of a private club imposing a dress code and denying entry to a dhoti-clad judge as an "insult" to Tamil culture, Chief Minister J Jayalalithaa on Wednesday said the government would enact a new law in the current session to curb such practices.
While coming down heavily on the July 11 incident in which sitting Madras High Court Judge Justice D Hariparanthaman was barred from entering Tamil Nadu Cricket Association for wearing a dhoti, she warned such organisations of stringent action including cancellation of their licences.
Making a suo motu statement on the issue in the Assembly, which evoked widespread condemnation and protests across the state, she said a show cause notice would be issued to the club seeking explanation. "This is an act of insult to Tamil civilisation and culture. This is a denigrating act. I strongly condemn this act," Jayalalithaa said.
There was no bylaw in the TNCA, which banned wearing of dhoti in its campus, Jayalalithaa said and asserted, "So, the act of denial of entry to those wearing dhoti was an act of insult but also not in line with TNCA laws. This is sartorial despotism."
She said she has directed the Tamil Nadu Registrar of Societies to issue a show cause notice to the TNCA.
Since there were reports that such practices were being followed in many such clubs in Chennai, Jayalalithaa said, "To bring an end to such practices, a new law would be enacted in this session. If any club engage in similar practices, licences given to them would be cancelled."
"While there is no ban on wearing Tamil's traditional attire of dhoti in functions in foreign countries, this act of banning dhoti in Tamil Nadu is against the Constitution, democratic traditions and Tamil culture," Jayalalithaa said.
Recalling an incident during the colonial times, Jayalalithaa said the then Madras Corporation Mayor Sir P Thyagarayar rejected the then Madras Presidency Governor Lord Wellingdon's directive to wear western attire to welcome the Prince of Wales.
"What is this club for us, when we have intimidated the English government?" she asked the House, a remark that was welcomed by thumping of benches.