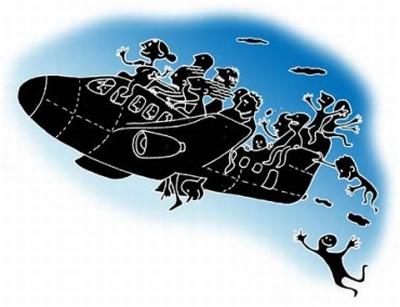 In a move which could embarrass the Uttar Pradesh government, state Transport minister Durga Prasad Yadav has embarked on a week-long study tour to Brazil with family in tow.
The minister left for the tour, meant for studying the transport system in Brazil with focus on infrastructure and IT, with the intention of adopting the best practices in UP, on Saturday with his son, daughter-in-law, private secretary and few other officials and wife of one of the officials, a transport department official said.
The tour sponsored by the Association of State Road Transport Undertakings, a body with country's all state road transport corporations as its members, was originally meant for just three persons (from UP State Road Transport Corporation) but somehow the numbers were raised and VIPs were included in the list, he said.
"As the ASRTU had forwarded only three slots from the state and we had forwarded three names -- UPSRTC Managing Director Mukesh Kumar Meshram, Deputy General Manager (technical) Mohd Rehman and Manager (operations) SK Banerjee and we do not know how so many people became part of the tour," the official said.
The minister's private secretary Mohd Salim, principal secretary, Transport Arvind Kumar Deo Singh, Managing Director, UPSRTC Mukesh Kumar Meshram, Special Secretary to Chief Minister, Naveen Kumar, and two other UPSRTC officials are part of the tour. One of the senior officials has also taken his wife with him.
"The delegation would also be attending a transport exhibition cum conference in Rio de Janeiro and a visit Sao Paulo," he said. The official said that he was not aware if the minister was bearing the expenditure of his family or not.
Earlier this year, a 17-member delegation including eight ministers in Akhilesh Yadav Cabinet, had gone on 20-day-long tour of the United Kingdom, Turkey, Netherlands, Greece and the United Arab Emirates to study Parliamentary techniques drawing severe criticism from opposition parties for sponsoring the tour instead of utilising the same amount for relief and rehabilitation of the Muzaffarnagar riot victims.
© Copyright 2021 PTI. All rights reserved. Republication or redistribution of PTI content, including by framing or similar means, is expressly prohibited without the prior written consent.