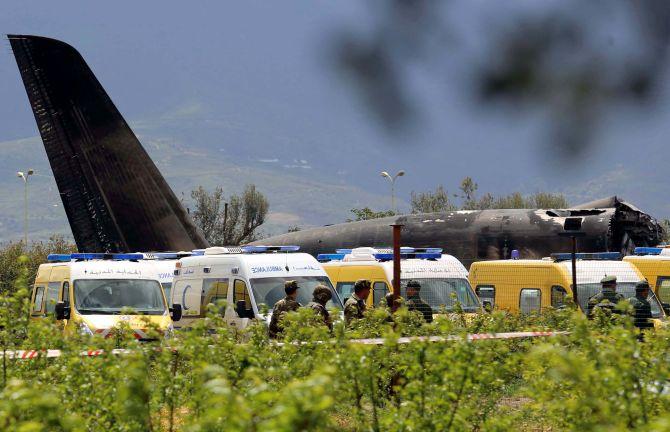 An Algerian military plane carrying soldiers, their families and some refugees crashed soon after takeoff on Wednesday, killing 257 people.
Algeria's Defense Ministry said those killed included 247 passengers and 10 crew.
The cause of the crash was unclear and an investigation has been opened.
The plane was said to be headed to the western Algerian city of Bechar.
The Soviet-designed Il-76 military transport plane crashed in a farm field with no people nearby.
Footage from the scene showed thick black smoke coming off the field, ambulances and Red Crescent vehicles arriving at the crash site.
"The plane started to rise before falling," an unidentified man lying on what seemed to be a hospital bed told Algerian TV network Ennahar. "The plane crashed on its wing first and caught fire."
Algeria President Abdelaziz Bouteflika declared three days of national mourning and prayers for the dead on Friday.