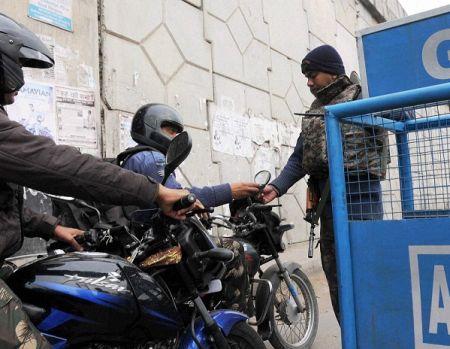 Three unidentified men made away with a taxi after thrashing its driver near Aujla village in this border district, prompting police to sound an alert in the neighbouring areas.
The incident took place when the driver, Pardip Saini, 40, was on his way to Pathankot after dropping a passenger in Amritsar via Gurdaspur bypass late on Saturday night.
"When he reached Babbri bypass near Aujla village about 10:15 pm on Saturday, a multi-utility vehicle stopped in front of his car. Three men, who were drunk, thrashed Pardip with a stick after accusing him of hitting their vehicle," Gurdaspur Senior Superintendent of Police Jagdeep Singh Hundal said on Sunday.
They then pushed him outside and snatched the key of his white coloured car, bearing a Punjab registration number, and took away his vehicle along with the MUV, Saini said in his complaint.
The assailants were speaking in Punjabi, the SSP said, adding, the MUV, bearing a Punjab registration number, had an 'On Duty' sticker on it.
The men then abandoned the car at Dostpur village falling in Kalanaur area of Gurdaspur, about 1.5 to 2 kilometre from the crime scene, police said.
Police have traced the MUV and identified its owner as Gurdev Singh, resident of Bhuchar Khurd in Tarn Taran district.
"They will soon be arrested," SSP said.
The SSP said police took the complaint seriously and sounded an alert in Gurdaspur, Batala, Pathankot and Hoshiarpur districts to trace the assailants.
A case under relevant sections including 379 (b), 323 of the Indian Penal Code has been registered at police station Tibber in this regard.
Notably, Gurdaspur had witnessed a terror attack last year while an attack was carried out at Pathankot Airforce station in the neighbouring district this year.