European aviation major Airbus has chosen Goa to set up a maintenance, repair and overhaul facility for the EC725 helicopter, provided it wins the over Rs 2,000 crore Coast Guard contract for which it has pitched.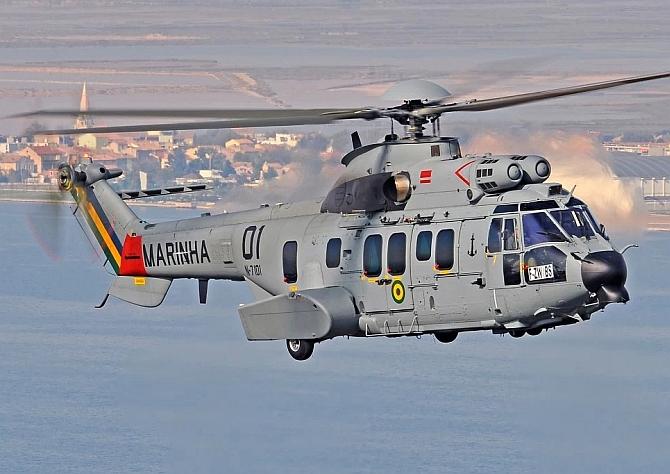 The facility, close to the Indian Coast Guard's main center of operations, is planned as part of Airbus' offer to equip the Indian Coast Guard with 14 EC725 for its Twin Engine Heavy Helicopter (TEHH) requirement and the foreseeable future needs for a helicopter of this category by the Indian armed forces, industry sources said.
Asked about their plans, Airbus in a statement said, "We cannot comment on the location of the MRO for the EC725 but it is true that such a facility is envisaged as part of our offer to supply 14 EC725 to the Indian Coast Guard. All 14 EC725 will be integrated and flight-tested at this site."
The Coast Guard had first raised the requirement post 26/11 which exposed the loopholes in its surveillance and interception capabilities.
The force currently uses ageing Chetaks as well as indigenous Advanced Light Choppers (ALH) for patrolling, search and rescue and casualty evacuation.
The competition was between the EC725 and the now part of Lockheed Martin, Sikorsky's S 92 chopper.
The Airbus has emerged as the lowest bidder and has been in talks with the Coast Guard for over an year.
Sources said the MRO will enable a comprehensive Performance-Based Logistic (PBL) support service that Airbus is offering to the Indian Coast Guard to ensure maximum fleet availability of its EC 725.
The PBL service covers the complete aircraft -- 'nose to tail' -- including the Safran engines.
While Goa will serve as the main location, infrastructure will be created and maintained at four other Coast Guard bases across India to deliver the service, the sources said.
The MRO activities would include the scheduled and unscheduled maintenance activities which come within the ambit of intermediate and depot-level maintenance also known as 2nd and 3rd/4th level of maintenance.
Sources said the green field facility would pave the way for an inflow of new military helicopter maintenance technologies and skill sets in addition to the creation of expert jobs in India.
This would happen via transfer of engineering work, technical knowhow, training and setting-up of a logistics support and warehousing system by Airbus Helicopters in India.
Over 140 EC725 (now marketed globally as the H225M) have been ordered so far by France, Brazil, Mexico, Malaysia, Indonesia, Thailand, Kuwait, and Singapore. 80 aircraft are currently in service.