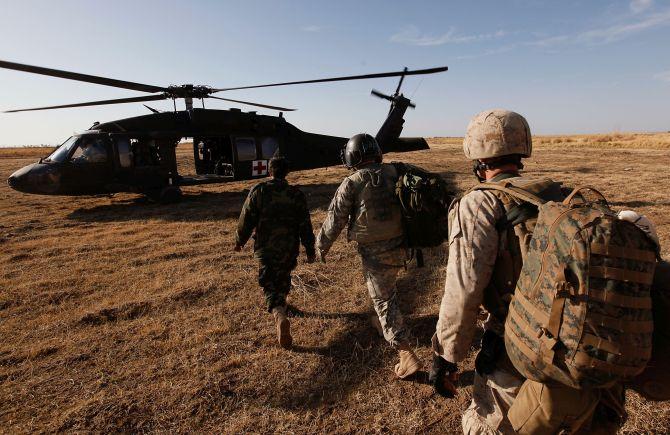 An air ambulance of the Medanta hospital on Monday crash-landed near Bangkok after it caught fire, resulting in the death of its pilot and injuries to four crew members, External Affairs Minister Sushma Swaraj said.
She said the injured have been shifted to Bangkok hospital by army helicopters.
In a series of tweets, Swaraj said, "The air ambulance of MedantaHospital with five member crew caught fire and crash-landed near Bangkok. The injured were shifted to BangkokHospital by army helicopters.
"Our mission has just informed me that we have lost pilot of the air ambulance Arunaksha Nandy. Dr Shailendra and Dr Komal are in the ICU. The other two have sustained minor injuries."
Meanwhile, Medanta hospital Chairman and Managing Director Naresh Trehan termed as "unfortunate" the accident and said the ill-fated air ambulance had gone to Bangkok to bring a patient suffering from lung problem.
The plane took off from New Delhi for Bangkok on Sunday. En-route Bangkok, it took a refuelling stop at Kolkata in the afternoon and, later it crash landed at Nakhon Pathom airport.
The plane was carrying two doctors and a nurse apart from the pilot.
One of the doctors was from the hospital's department of anaesthesia while the other from the department of critical care.
They have suffered burn injuries and undergoing treatment.
"It is an unfortunate incident. A team of doctors from Medanta have already left for Bangkok last night. The two doctors have suffered burn injuries and what we are getting to know that the injuries are not life-threatening. Their families will also join them soon. I may travel to Bangkok tomorrow. The ministry of external affairs is also helping a lot," said Trehan.
Image used for representational purposes only.