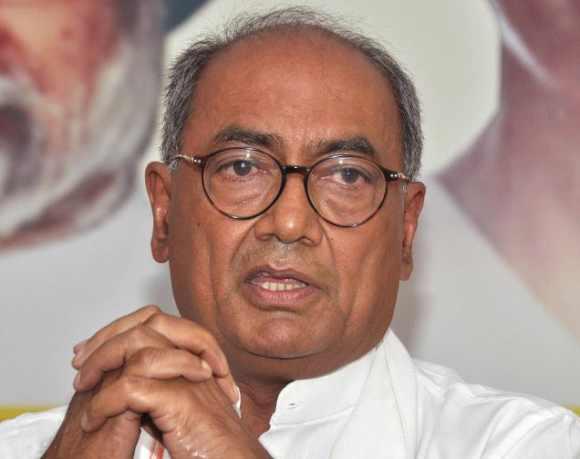 The once formidable general secretary Digvijaya Singh's role in the Congress got further diminished on Tuesday, with the party divesting him of the charge of Telangana.
Singh, who was earlier the general secretary incharge of Goa, Karnataka, Andhra Pradesh and Telangana, is left with only the charge of Andhra Pradesh.
Congress President Sonia Gandhi removed the former Madhya Pradesh chief minister and appointed R C Khuntia in his place.
Satish Jarkiholi has been appointed the AICC secretary in the new team for Telangana.
"Digvijaya Singh has been relieved of the responsibilities as the general secretary incharge of Telangana," a statement from AICC general secretary Janardan Dwivedi said.
He was divested of the charge of general secretary incharge of Goa and Karnataka by the party chief on April 29, and replaced by A Chella Kumar and K C Venugopal respectively.
This followed Congress' failure to form its government in Goa despite having emerged as the single largest party in the assembly election this February.
The party had clinched 17 seats in the 40-member legislature, four more than the BJP, which managed to cobble together a majority with local parties to form its government under Manohar Parrikar.
Singh, considered close to Congress vice president Rahul Gandhi, had come under severe criticism for being slow in initiating talks with smaller parties to sew up a coalition and stake claim to form a Congress-led government.
Singh has been one of the most vocal Congressmen to advocate Rahul Gandhi's elevation as party president.