As Punjab wages war against radical elements in the state, All India Anti-Terrorist Front chairman Maninderjeet Singh Bitta said Pakistan has realised the futility of time and again raising the Kashmir issue and was now trying to target Punjab.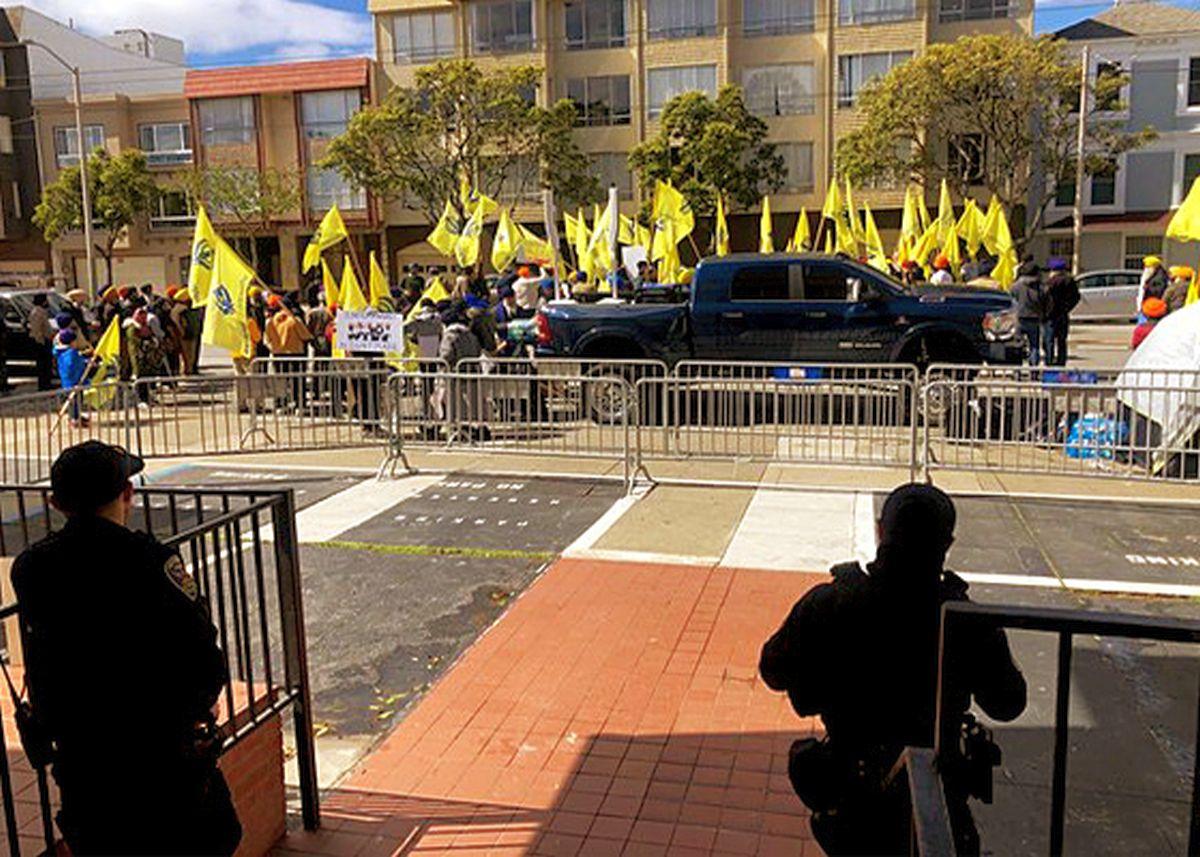 "Pakistan has realised the futility of raising the Kashmir issue time and again... Since the abrogation of Article 370 in J&K, you have seen change in the situation there. So, they now again want to target Punjab," Bitta, who survived a terrorist attack in Delhi in 1993 when he was chief of the Youth Congress, told PTI.
In the recent past, Punjab has witnessed a multi-fold increase in drone activities from across the international border with Pakistan, with many drones dropping arms and ammunition, and several of them shot down by the BSF troops.
On the crackdown against radical preacher Amritpal and members of his outfit, Bitta said this is not the time to indulge in blame games and all political parties must support the efforts of the state and central government.
He said the anti-national elements, many of whom have cross-border links, want to foment unrest in Punjab.
His remarks come days after the Punjab Police launched a major crackdown against radical preacher and Khalistan sympathiser Amritpal Singh and members of his outfit 'Waris Punjab De.'
"Political parties should act unitedly as was seen during militancy days in Punjab when all came together.
"Political leaders should not indulge in blame games at this stage. They must support the efforts of state police and the Centre," Bitta said.
"Religious leaders of the Sikh community should also speak up as a handful of people's action are defaming the Sikh community... It is our Punjab, if the situation deteriorates here, it will have deep implications... How did terrorism end in Punjab? It happened when all parties came together on one platform," Bitta said.
Some opposition leaders in Punjab have slammed the Aam Aadmi Party government for allegedly botching up the police operation launched to nab Amritpal Singh.
Bitta said the Chief Minister should call an all-party meeting and take suggestions from them on what should be done.
Those who think and talk of Khalistan are mistaken, he said, adding, Punjab's brave have given supreme sacrifices for the sake of their motherland and have always rejected separatist elements.
Bitta said that gangster-terrorist nexus is emerging as another challenge as "they have their links in Pakistan and Canada" and cited the example of singer Sidhu Moosewala, who was shot dead last year in a Mansa village.
Last month, Amritpal and his supporters, some of them brandishing swords and guns, broke through barricades and barged into the Ajnala Police Station on the outskirts of the Amritsar city, and clashed with police for the release of one of Amritpal's aide.
Last week, the Punjab Police launched a crackdown against Amritpal and elements of outfit Waris Punjab De.
The preacher himself, however, gave the police a slip and escaped their dragnet when his cavalcade was intercepted in Jalandhar district.
Police have said that efforts were on to nab the Amritpal, who has since his escape been on the run and at one point was spotted in Kurukshetra in Haryana.
© Copyright 2023 PTI. All rights reserved. Republication or redistribution of PTI content, including by framing or similar means, is expressly prohibited without the prior written consent.