Two pilots of Red Bulls aerobatic team on Thursday had a miraculous escape after the wings of their aircraft touched each other mid-air while doing stunts.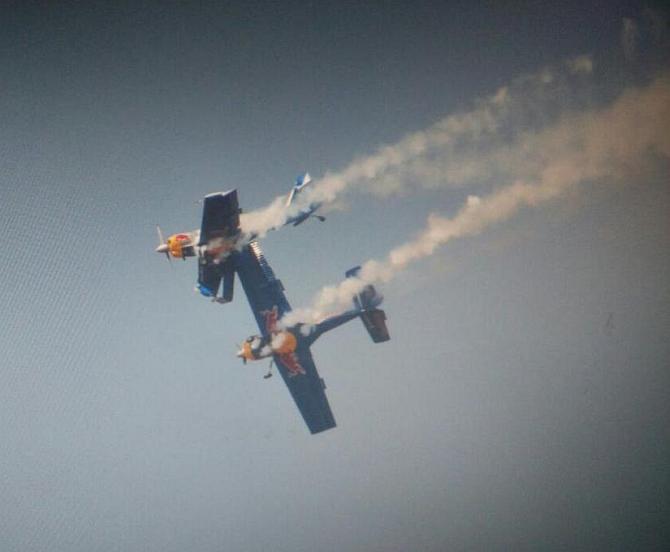 The aircraft landed safely but with their wings damaged.

"Flying Bulls" from the Czech Republic were in middle of their stunt when the accident took place.

One of the planes involved in the incident was being flown by Radka Machova, the 65-year-old leader of the four-member team.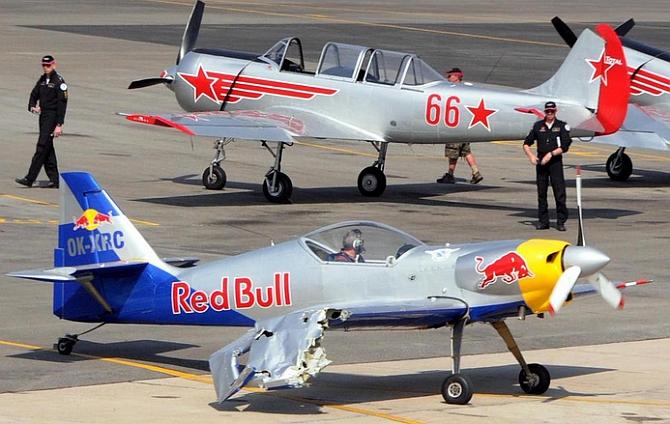 Machova
is a former member of the Czech national aerobatics team and a professional jet pilot.
According to Red Bull team, Machova, who has led the world famous team for the last 13 years, is a dimunitive woman who becomes a giant in the air'.
"Radka Machova has to keep her eye on the ball at all times with three other pilots all looking to her for instructions as they fly within a hair's breadth of each other. The Czech pilot, who got her wings while studying at the University of Prague, is calm under pressure and has a lifetime's experience in the cockpit to call upon when things get tough," it said.