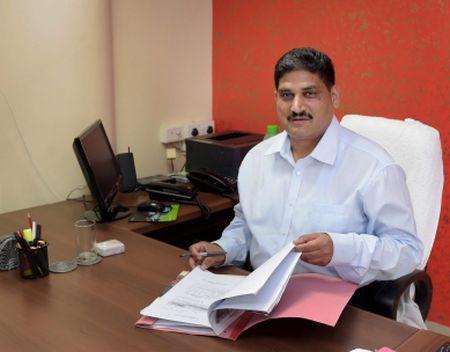 The Aam Aadmi Party government has curtailed the powers of Lt Governor-backed Anti-Corruption Branch chief MK Meena, asking him to only look after training work and monitoring of cases undergoing trial till the high court decides on the validity of his appointment.
The government has asked ACB's Additional Commissioner SS Yadav, backed by Chief Minister Arvind Kejriwal, to supervise the main work including investigation and functioning of the anti-graft body, days after the Delhi high court refused to restrain Meena from entering office as sought by the Delhi government.
In his order, Vigilance Director Sukesh Kumar Jain also said that Yadav shall report directly to him. According to the Kejriwal government, director of vigilance department of Delhi government is the head of ACB and is competent to allocate work among the officers in the anti-graft body.
"MK Meena has been posted as joint commissioner of police in ACB. Since, there is no regular post of joint commissioner of police in ACB and as the matter is sub-judice, Meena will look after the work of training and monitoring of under trail cases till the final outcome of ongoing proceedings in the high court," Jain said.
"SS Yadav, additional commissioner of police ACB, shall supervise the work of DCPs, ACPs, inspectors and SHO of police station of ACB. He shall also supervise all investigations inquiries and other functions of ACB and its police station.
"So branch officers shall work under his direct control and supervision. He shall report directly to director (vigilance)," he said in his order.
As per Jain's order, the work allocation in respect of all other officers ACB shall remain unchanged. They shall continue to discharge their duties and report to their supervisor in hierarchy.
On Tuesday, government cancelled three orders issued by Meena through which he appointed Inspector Brij Mohan as the new SHO replacing Inspector Vinay Malik.
The government's new move can further intensify the tussle between Lt Governor appointed Meena and AAP government backed Yadav who operates from the same premises.
The face-off between Lt Governor Najeeb Jung and Delhi Chief Minister Arvind Kejriwal had resulted in the Delhi government's ACB having two chiefs.
On June 8, Joint Commissioner Meena, a 1989-batch Indian Police Service officer, took charge of ACB after he was appointed by Jung, superseding Additional Commissioner SS Yadav.
The AAP government had reacted by terming the appointment "illegal" and claimed that there was no post of joint commissioner in ACB.
However on June 29, Delhi high court asked Meena to act in accordance with the law, while refusing to issue directions to restrain him from entering office as sought by the Delhi government.
Justice V P Vaish also declined Delhi government's pleas to stop Meena from removing the FIR book from ACB headquarter, recording new FIRs and seeking immediate removal of paramilitary personnel posted there.