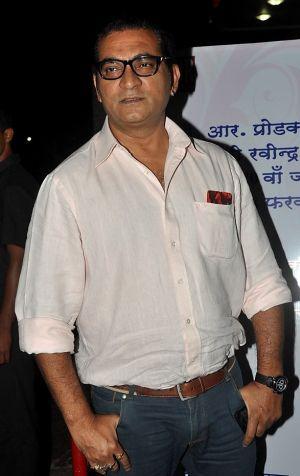 Bollywood playback singer Abhijeet Bhattacharya has been booked for allegedly misbehaving with a woman at an event in Mumbai, police said on Friday.
The alleged incident took place on Thursday night during the programme at Lokhandwala in Mumbai's Andheri suburb where Abhijeet was present as one of the event organisers while the victim was an invitee, they said.
"While the programme was going on, a woman stood up in between (the rows of the audience) that blocked the view of stage for the people sitting behind. People started shouting at her and when she did not listen, Abhijeet himself initiated to make her sit down," Oshiwara police station's senior inspector Subhash Khanvilkar said.
"While trying to move away the victim from where she stood up, Abhijeet allegedly touched and caught her inappropriately," he said quoting a complaint filed by the victim.
On the basis of the victim's complaint, an offence under Indian Penal Code sections of 354 (a) (sexual harassment), 504 (intentional insult with intent to provoke breach of peace) and 34 was registered against the singer in the wee hours today, he said.
"We have started an investigation into the case," the police officer said.
Khanvilkar, however, said there is no need to summon to the singer immediately before the police complete the preliminary investigation.
When contacted, Abhijeet in a text message said filing of the complaint against him was "handiwork of anti-Hindu forces" which he was well aware of.
"It's crowd management. Police and security do their job. Gate crash and nuisance is the main factor," he said.
"Everyone is so happy with us because we entertain every one in our Puja. But the main point is we were aware of anti-Hindu forces/ terrorist threats and sabotage of this Hindu Durga Puja and that is working well for them," the singer said.
Earlier, Abhijeet had courted controversy in May this year when, in a series of tweets, he said that roads are meant for cars and dogs and not for people to sleep on, while coming out in support of superstar Salman Khan after the latter's conviction in the 2002 hit-and-run case.