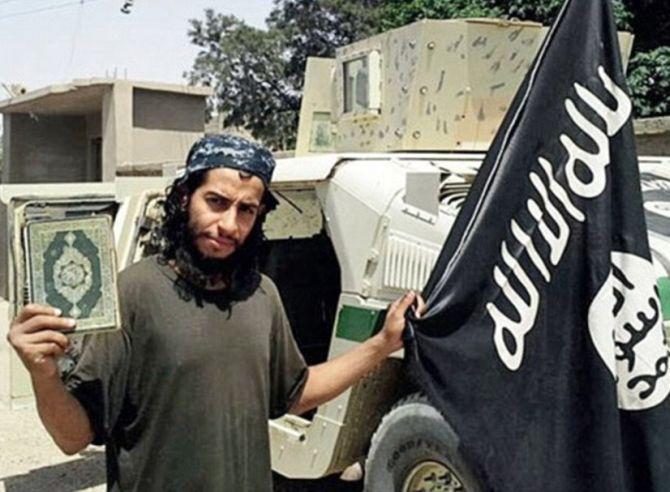 A prime suspect in the Paris terror attacks had documents related to a German nuclear research center hidden in his Brussels flat, a media report said on Thursday.
Salah Abdeslam possessed documents about Juelich Nuclear Research Centre located near the Belgium-Germany border and being used for the storage of atomic waste, Redaktions Netzwerk Deutschland media group reported.
Citing its sources within the parliamentary control committee, whose meetings are confidential, RND said that head of Germany's domestic intelligence agency (BfV) Hans-Georg Maassen told the nine-person committee at the end of March that Abdeslam had the documents.
Maassen told the committee, which monitors the work of German security agencies, that printouts of articles from the internet and photos of nuclear centre CEO Wolfgang Marquardt had been found in Abdeslam's apartment in the Molenbeek area of Brussels, the Belgian capital, it added.
RND said it was unclear whether Maassen had passed this information on to the chancellery or the interior ministry.
Several members of the Bundestag and a terrorism expert at the BfV said they knew of this information and that Maassen had confidentially informed them, RND reported.
In a statement, the centre said that there was no indication of any danger and that it was in contact with security authorities and nuclear supervisors.
Abdeslam, 28, born and raised in Belgium to Moroccan parents, was arrested on March 18 along with four other suspects in his flat where he lived while the Paris attacks were being plotted. Four days later, suicide bombers killed 32 people in Brussels airport and on a rush-hour metro train.
Experts fear nuclear plants are potential targets for terrorists, either for sabotage or efforts to steal nuclear materials to build a 'dirty' bomb.
The Nuclear Security Summit, hosted by US President Barack Obama in Washington early this month, attended by more than 50 world leaders, termed threat of nuclear and radiological terrorism as 'one of the greatest challenges to international security' in the communique, which said the threat is 'constantly evolving'.
The countries pledged to continue improving their nuclear security and reaffirmed their commitment to fight proliferation of nuclear weapons.
© Copyright 2023 PTI. All rights reserved. Republication or redistribution of PTI content, including by framing or similar means, is expressly prohibited without the prior written consent.