Aam Aadmi Party MLAs seem to be on the wrong side of the law these days.
AAP Convenor and Delhi Chief Minister Arvind Kejriwal has taken up cudgels for these MLAs, alleging that Prime Minister Narendra Modi has been indulging in vendetta politics by getting party MLAs jailed on false charges.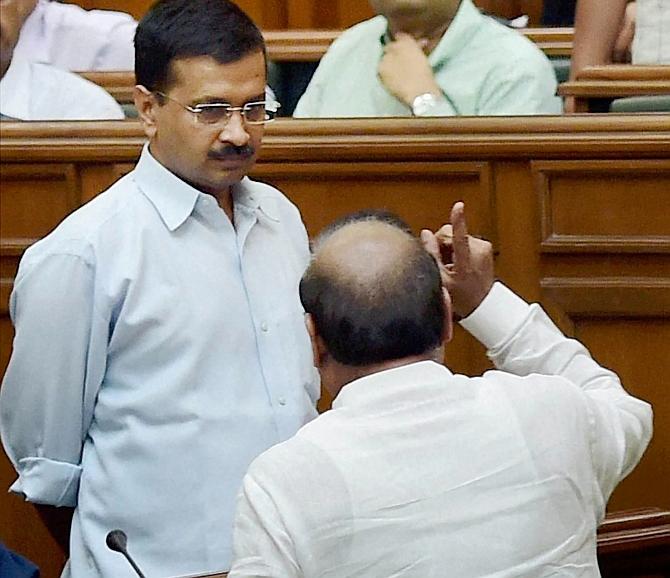 Ten of AAP's 67 MLAs in Delhi are either out on bail or behind bars in cases ranging from domestic abuse to sexual harassment, to desecration of holy books, to corruption charges.
The latest MLA to face legal music is Mehrauli legislator Naresh Yadav who was remanded to police custody for two days by a court in Punjab on Monday, July 25, in connection with alleged sacrilege of the Quran.
Rediff.com's Syed Firdaus Ashraf looks at the AAP MLAs in the crosshairs of the law.
Photograph: PTI Photo