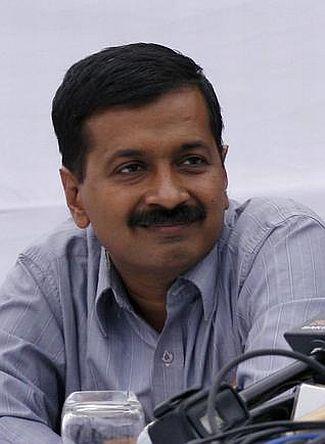 Delhi Chief Minister Arvind Kejriwal, who completed one year in power on Sunday with the slogan 'pehla saal bemisaal', said that his government would waive off the pending water bills till November.
"Water bills are in complete disarray. Pending water bills till November 30 will be waived off. Pending water bills exemption will be based on property tax category where A and B category would be exempted 25 percent of their water bills, C category would be exempted 50 percent, D category would be exempted 75 percent and E,F,G,H category would be totally exempted from their dues," Kejriwal said.
Reiterating his government's commitment to the aam aadmi of Delhi, Kejriwal said it is our responsibility to be accountable.
Kejriwal also lauded the Delhi Jal Board for a commendable work.
"The DJB witnessed a profit of Rs. 176 crore. We will make Delhi the first city where tap water will be worth drinking," he added.
Kejriwal further said that his government slashed electricity prices soon after coming to power.
"We were hopeful that irregularities by discom companies will come into view after the CAG audit. We are hopeful to win this case in the SC and electricity prices will further come down after CAG audit," he added.
Expressing his delight on completing one year in office, Kejriwal earlier said the bonding between the AAP and national capital is 'deep and everlasting'.
"Last year, on this day, Delhi fell in love with AAP. This bonding is deep n everlasting," Kejriwal said in a tweet.
The AAP formed the government on February 14, 2015, following the landmark victory in the Delhi Assembly polls, grabbing 67 of the total 70 seats.
Kejriwal took as the chief minister exactly a year after he resigned after 49 days in power.