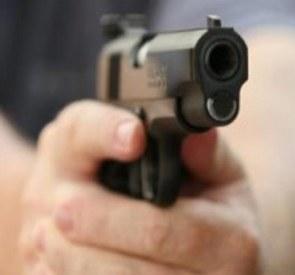 The former Indian National Lok Dal legislator Bharat Singh, who was gunned on Sunday evening, may have been the latest victim of the gang-war which has been going on in between two villages, Mitraun and Dichau Kalan of Najafgarh since the last nearly 25 years.
The Delhi police now fear that Singh's killing might lead to a similar turmoil between the two Najafgarh villages from where it all started with shady property dealing, grabbing of tenders as land rates in the capital rose substantially.
As Abhay Singh Chautala, Leader of Opposition in Haryana assembly attended Bharat Singh's cremation, it was testimony of the strong political connections the former member of Legislative Assemby and his brother Krishan Pahalwan were having.
Singh belonged to Dichau Kalan village which has had a long-standing rivalry with Mitraun since 1992 when the Anoop-Balraj gang of Mitraun and Singh's elder brother Krishan Pehlwan fought over a civic contract, a senior police official said.
In fact, Balraj and Krishan were once friends but things turned sour over a piece of land and a number of people lost their lives in the battle for supremacy between the two.
Krishan then joined hands with one Kapil who was the rival of Balraj. Meanwhile, criminals from both sides entered into property dealing and grabbing tenders, with the land rates in the Capital rising substantially, the police said.
As Balraj was killed in 1998 and Anoop in 2003-04, Pehalwan's gang gradually became stronger as they allegedly received patronage of some Haryana-based politicians, the police said.
This gang-war slowly subsided but new gangsters keep raring their head in the region trying to control the extortion and property related business in the area, they added.
In 2012, Bharat Singh, who was then a sitting MLA escaped narrowly by hiding in the bathroom when a gang of eight gunmen shot at him in his office on a June morning.
He had received three of the 54 shots fired at him but he survived to tell the tale after spending nearly two months in a hospital and losing a kidney. However, he ran out of his luck on Sunday night, the police said.
Singh, 38, was attacked by over six armed men who had reached the spot in a SUV. At least 15-20 rounds of bullets were fired. He was later declared dead at Medanta hospital in Gurgaon. Singh had received six bullets, including two in his head from close range, they said.
Eyewitnesses claimed that the attack was very much movie-like, as the attackers first sprayed bullets indiscriminately, and then when Singh and his personal security officers were incapacitated, one of the attackers walked up to the former MLA and shot him in his head from close range.
He then also checked with his foot whether there was any life left in him. Locals claimed that the attack was culmination of a longstanding rivalry between the two brothers and gang of local criminal Udayveer alias Kaale, who was recently released from jail.
Police sources also said it was almost certain that murder took place over a property dispute and a Haryana-based gangster was also suspected to have carried out the attack
using Uttar Pradesh-based shooters.