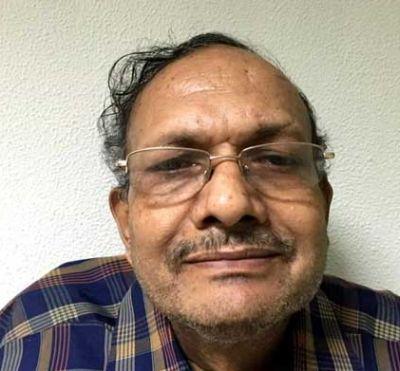 A day before he committed suicide, former Corporate Affair DG B K Bansal had visited the Central Bureau of Investigation headquarters to submit Income Tax certificate showing that his son Yogesh had disclosed over Rs 2.38 crore of unaccounted income to tax authorities.
In the disclosure, which was accepted on September 25, Bansal's son had declared Rs 2.38 crore against which he had to pay as tax more than Rs 1.07 crore.
The next day, Bansal and Yogesh visited the CBI headquarters to meet the Investigation Officer where he presented the document, sources said.
Bansal, who was facing a CBI probe over an alleged scam, and his son had committed suicide on September 27, two months after his wife and daughter had hanged themselves.
The meeting with the IO, whom Bansal praised in his purported suicide note for comforting him, lasted between 30 minutes to one hour, they said.
The sources claimed Bansal was not called by anyone in the agency and he had come on his own to submit the document wherein his son had disclosed 47 bank accounts in which about Rs 65 lakhs were declared before the tax authorities.
The sources said Yogesh Bansal did not have a regular job and claimed to be a property dealer.
They said Bansal was arrested after being caught "red-handed" by CBI on July 16 (Saturday).
Two days later, on Monday (July 18), his son and wife went to different banks operating 19 lockers in their names, they said.
They collected 1.22 kg gold jewelley worth Rs 40.18 lakh, 10 pieces of raw gold bars weighing 1.54 kg worth Rs 45.89 lakh, silver utensils worth Rs 4.23 lakh, besides 40 cheque books of various accounts, they added.
After coming to know that they had operated 19 bank lockers a day before, the agency sources said, the CBI carried out searches at their residence it till wee hours of July 19, 2016 -- the day Bansal's wife Satyabala and daughter Neha -- committed suicide.
The sources said book value of Bansal and family was Rs 4.47 crore while present market value, as per agency estimates, was around Rs 10 crore.
They said agency has also collected CCTV footage of banks in which Bansal's wife and son could be seen operating lockers.
On getting the information that lockers had been opened, the CBI teams searched Bansals's residence from where these recoveries were made by the agency, the sources said.
These searches continued till 1am on July 19 (Tuesday) after which the teams left. Bansal's wife and daughter committed suicide on July 19 and in the note they had not
mentioned that they were tortured by the CBI teams, they said.
Bansal was arrested by CBI on July 16 for allegedly accepting bribe from a prominent pharmaceutical company.
He hanged himself along with his son at their residence with a purported suicide note claiming "harassment" by the CBI.