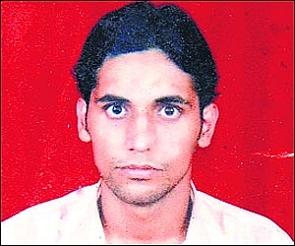 A Delhi court on Friday convicted 17 Uttarakhand Police personnel, seven of them for murder and others for various offences including criminal conspiracy and kidnapping in a fake encounter case in which an MBA student was shot dead in Uttarakhand in 2009.
Special Central Bureau of Investigation Judge J P S Malik, held seven of the 18 cops, including six sub-inspectors and one constable, guilty of killing 22-year-old Ranbir Singh in the encounter.
Those convicted for murder are sub-inspectors Santosh Kumar Jaiswal, Gopal Dutt Bhatt, Rajesh Bisht, Neeraj Kumar, Nitin Chauhan, Chander Mohan Singh Rawat and constable Ajit Singh.
"Accused 1 to 7 (Santosh, Gopal, Rajesh, Neeraj, Nitin, Rawat and Ajit) are held guilty and convicted for substantive offence punishable under Section 302 (murder) of the Indian Penal Code read with Section 120B (criminal conspiracy) of the IPC and for substantive offence punishable under Section 364 (kidnapping to murder) of IPC read with section 120B of IPC," the judge said.
Except Jaspal Singh Gosain, all other 17 cops were convicted for the offence of conspiring to kidnap and murder the student. "Accused 1 to 18 (excluding accused-17) are held guilty and convicted for offence punishable under Section 120B of IPC read with sections 364 and 302 of IPC," the judge said.
Apart from Santosh, Gopal, Rajesh, Neeraj, Nitin, Chander Mohan and Ajit, the other 10 convicts are constables Satbir Singh, Sunil Saini, Chander Pal, Saurabh Nautiyal, Nagender Rathi, Vikas Chander Baluni, Sanjay Rawat and Manoj Kumar and drivers Mohan Singh Rana and Inderbhan Singh.
The judge convicted accused Gosain for the offence of a public servant framing incorrect record with an intention to save a person from punishment but released him on the period already undergone behind bars.
He, however, was acquitted of all the other charges. Gosain, the then head operator at city control room, was directed to furnish a bail bond of Rs 50,000 and a surety of the like amount.
The court has fixed Saturday for hearing arguments on quantum of sentence. The cops were chargesheeted by the CBI in connection with Ranbir Singh encounter case that took place in July 2009 during the then President Pratibha Singh Patil visit to Uttarakhand.
They were arrested in the wake of evidence that Ranbir, an MBA student from Ghaziabad, was allegedly gunned down by Uttarakhand police after being caught at Mohini Road where he and his companions were allegedly trying to commit a crime on July 3, 2009. After the verdict was delivered, Ranbir's father came out of the courtroom and he broke down while remembering his son. He sought maximum punishment for the convicts saying, "I have faced defeat from every side, I will be relieved only after all of them are hanged)."
Image: Ranbir Singh