Three brothers from West Bengal's South 24 Parganas district, who were travelling to Tamil Nadu in search of work, lost their lives in the train accident in Odisha's Balasore, officials said.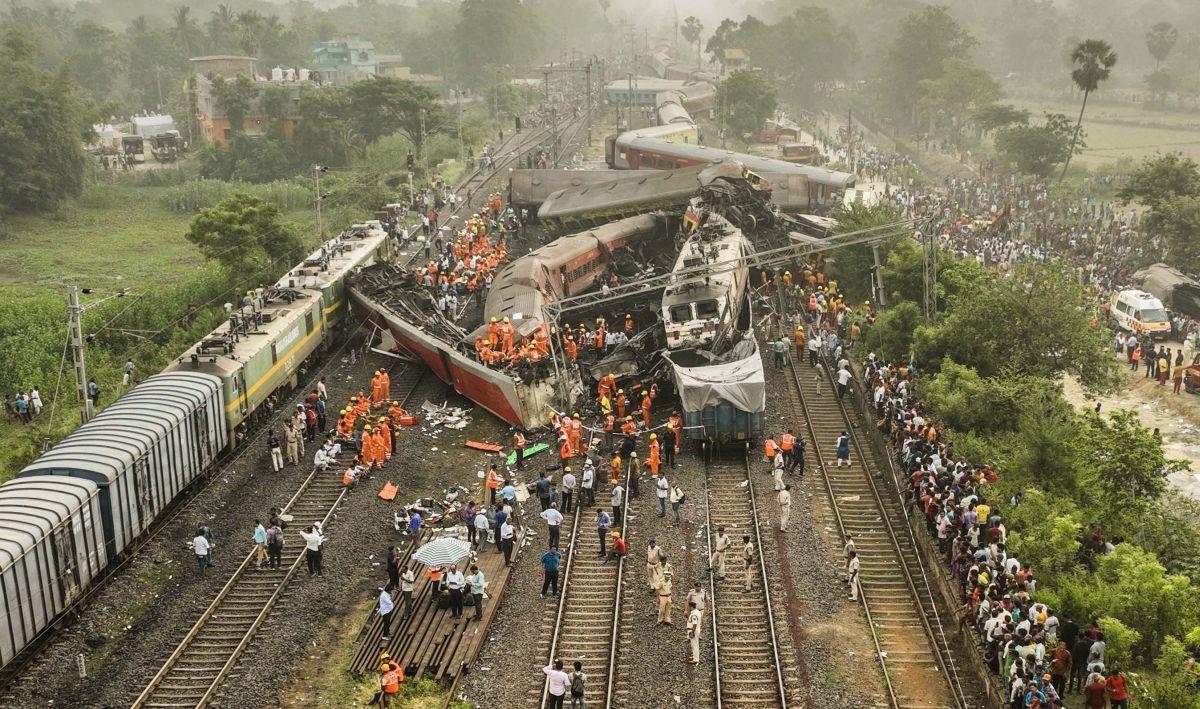 Haran Gayen (40), Nishikant Gayen (35) and Dibakar Gayen (32), residents of Charanikhali village in Basanti Uttar, usually lived in the southern state most time of the year and did menial jobs there.
They came home a few days back, and were going back to Tamil Nadu this time in the Coromandel Express in search of work as farm labourers.
As the news of their deaths came, a pall of gloom descended on the village. Their wives fell unconscious as neighbours continued consoling them.
Haran's wife Anajita is a neurological patient, locals said, adding that her treatment was now in question. He is survived by two married daughters and a son who has recently started working at a local eatery.
Besides his wife, Nishikant is survived by a daughter and a son, both minors. Dibakar is survived by two sons and his wife.
"My father and uncles are no more, our family is devastated," said an inconsolable Avijit, the son of Haran.
Twelve people from the district have lost their lives in the crash, which happened on Friday evening, officials said.
A total of 110 people from the district were injured, 44 were missing and 16 have so far returned to their homes, they said.
Among those dead, six people are from Basanti block, including the three brothers, two from Kakdwip and one each from Joynagar-2, Baruipur, Canning-1 and Magrahat-1 blocks, they added.
While most of the victims from the district were migrant workers, the rest went to Bengaluru for treatment, officials said.
The accident in Balasore involving three trains -- Coromandel Express, Bengaluru-Howrah Superfast Express and a goods train -- killed 288 people, in one of the worst railway tragedies in the country.
© Copyright 2023 PTI. All rights reserved. Republication or redistribution of PTI content, including by framing or similar means, is expressly prohibited without the prior written consent.