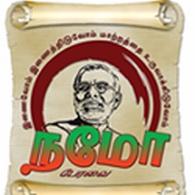 A newly formed 'apolitical' organisation of youths in Tamil Nadu -- NaMo Peravai (NaMo Movement) -- has planned to name 200 tea stalls in the state after the Gujarat chief minister.
Movement Coordinator Praveen Srinivasan told reporters that one such tea stall had already been opened in Chittore in Erode District and another seven were ready to function in the city.
He said the movement had been formed by youth and like-minded individuals who were "not affiliated to any political party".
The organisation would conduct meetings across the state, including remote areas, to highlight the need to make Modi the prime minister, he said.
After receiving a positive response from tea stall owners, many provision stores had also come forward to name their stores after Modi since they also wanted a change of guard at the Centre, Praveen claimed.
The organisation also plans to release a CD with a song titled 'NaMo Geetham' in an event on Sunday in which senior Bharatiya Janata Party leaders from Tamil Nadu are expected to participate.
The movement comprises IT professionals, students, traders and businessmen, Praveen said.