Tamil Nadu Director General of Police C Sylendra Babu on Thursday said a thorough investigation into the circulation of fake videos of alleged attacks on migrant workers in the state would reveal the real reason behind rumour-mongers spreading it.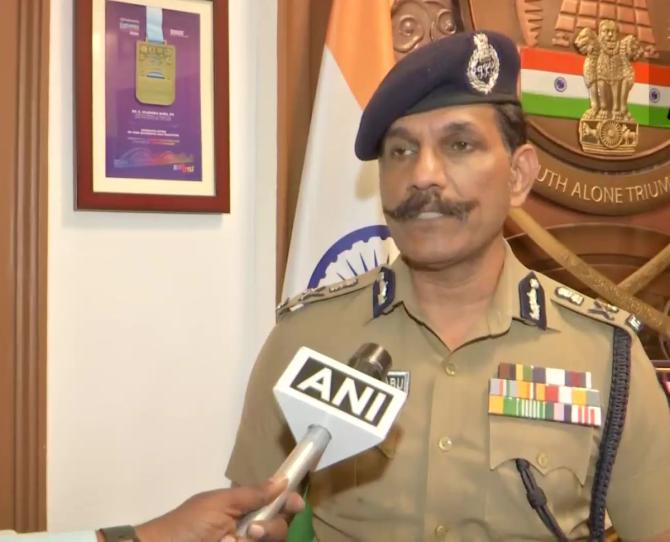 The situation has returned to normal among the migrant workforce due to confidence-building measures taken by the government, but the police is strictly monitoring everything as it is "critical", Babu told reporters in Coimbatore.
Eleven cases were registered and three arrests made with regard to spreading rumours and circulating fake videos across the state while the police is collecting digital evidence from the recovered mobile phones, he said.
Special police teams from the state are camping in Bhopal, Delhi, Bengaluru and Patna to catch hold of the absconding accused in the case, he said.
Along with the city police commissioner and superintendent of police, the DGP had interactions with industrialists in the region, particularly Tirupur, Erode and Coimbatore, in connection with the safety of workers, the official said.
Assuring the well-being of migrant workers, he said protection has been given to their habitats and CCTV cameras have been installed in many places.
When asked about the protection to the workers returning by trains to TN, as many had gone home to celebrate Holi, the top police officer said the Railway Protection Force will ensure their safety.
To a query regarding the role of political parties behind the issue, he said such an angle was also being investigated.
He also said five nodal officers were appointed to liaise between the workers and their respective state government officials, if any incidents take place.
Earlier in the week, a delegation of the Bihar government visited the state to take stock of the situation regarding the safety of the sizeable migrant workforce in Tamil Nadu, with a majority of them coming from the northern state. The official team met with TN government officials while they also travelled to the industrial units in the western region to check on the condition of people from Bihar working there.