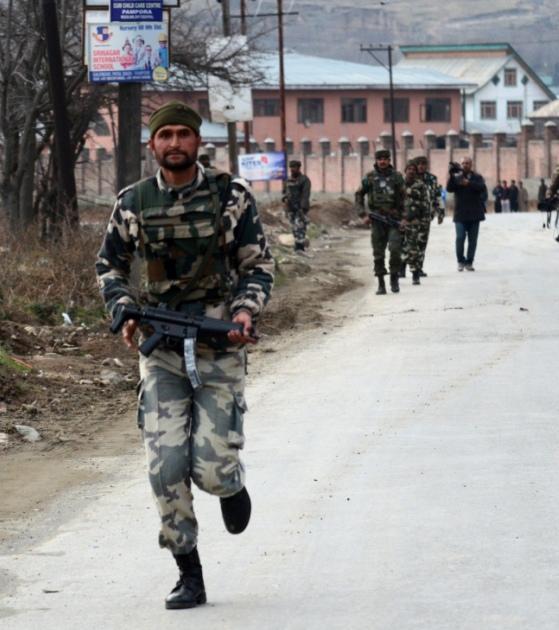 Two Central Reserve Police Force troopers were killed, and 10 others wounded in a militant attack on a passing convoy on the strategic Jammu-Srinagar national highway on Saturday afternoon.
After the attack, the militants barged into the nearby Entrepreneurship Development Institute in which more than 120 staff and trainees were present at the time of attack.
We have evacuated all the staff and the trainees who were trapped in the EDI complex," Inspector General of Police Kashmir zone, Javed Geelani told rediff.com.
The injured troopers were evacuated to hospital for treatment," he said.
A senior CRPF officer said militants opened indiscriminate fire at a bus which was part of the CRPF convoy near the EDI complex.
One civilian, identified as Abdul Gani Mir, gardener was also injured in the gunfight was evacuated to hospital for treatment.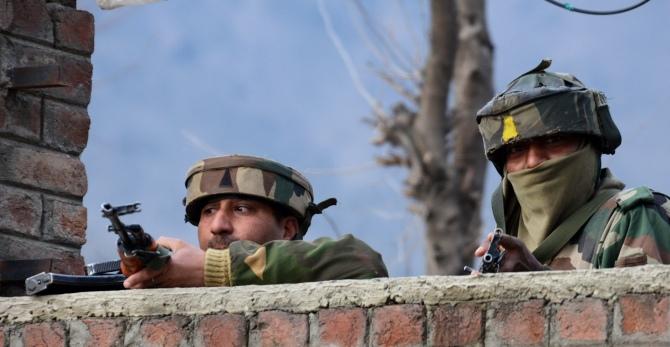 Troops of the Rashtriya Rifles the CRPF and the police rushed to the spot and the complex was surrounded
Senior police officers also rushed to the spot to supervise the operation against the holed up militants.
"We are now preparing to flush out the holed up militants, the officer said.
In order to continue the operation during the night, flood lights are being installed around the complex as darkness enveloped the area. There are between two to three militants holed up inside the complex," the officer said. "A gunfight is on.