'With just 2.4 per cent of global landmass, India houses six to eight per cent of planetary biodiversity and hence is a prime target of wildlife criminals.'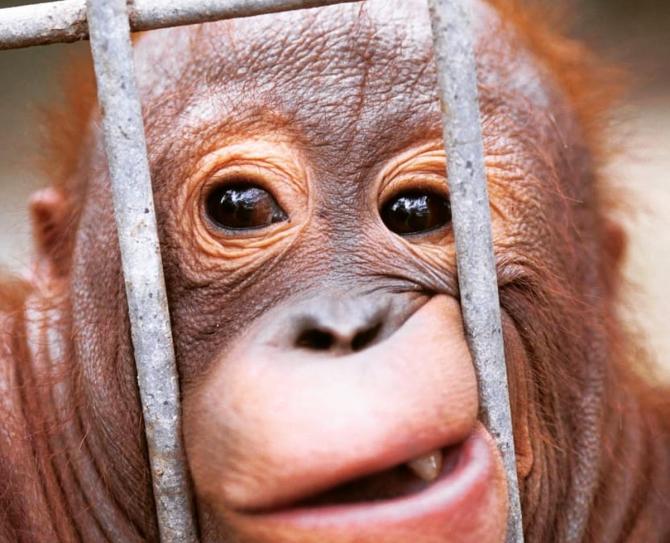 TRAFFIC is a leading NGO working globally on monitoring trade in wild animals and plants.
Established in 1976, its mission is to ensure that trade in wild plants and animals is not a threat to the conservation of nature.
Dr Saket Badola, a veterinarian and senior Indian Forest Service officer from the Uttarakhand cadre, worked as head of TRAFFIC in India for five challenging years, especially during the COVID-19 lockdown period when wildlife poaching doubled in India.
"Delhi is a prime hotspot for trafficking live birds, leopard skins and shahtoosh shawls. India's north east is emerging as a prime entry point for prohibited exotic animals into India," Dr Badola tells A Ganesh Nadar/Rediff.com.
What are the most frequently trafficked wild animals and body parts in India?
The illegal trade of wildlife and their products is the fourth largest criminal activity after counterfeiting, drugs, and human trafficking worldwide.
It is known to have links with other serious crimes such as fraud, money laundering, and corruption.
With just 2.4 per cent of global landmass, India houses six to eight per cent of planetary biodiversity and hence is a prime target of wildlife criminals.
While wildlife products and derivatives from the more charismatic animals -- such as skins and other body parts of the big cats (tiger, common leopard and snow leopard); elephant tusks; rhino horns; bear bile etc -- may receive most of the attention, specimens or parts of several other highly threatened but lesser-known wild animals continue to be traded in large volumes.
These include pangolin scales; mongoose hair brushes; musk deer pods; deer antlers; shahtoosh shawls, Tokay gecko; red sand boa snake; several species of tortoises and freshwater turtles, primarily Indian star tortoise, black-spotted pond turtle, Indian flapshell turtles etc; live birds like parakeets, munias, owls, mynahs and others; reptile skins; marine species like sea cucumbers, seahorses, corals, sharks; various timber species like red sanders and many species of medicinal plants.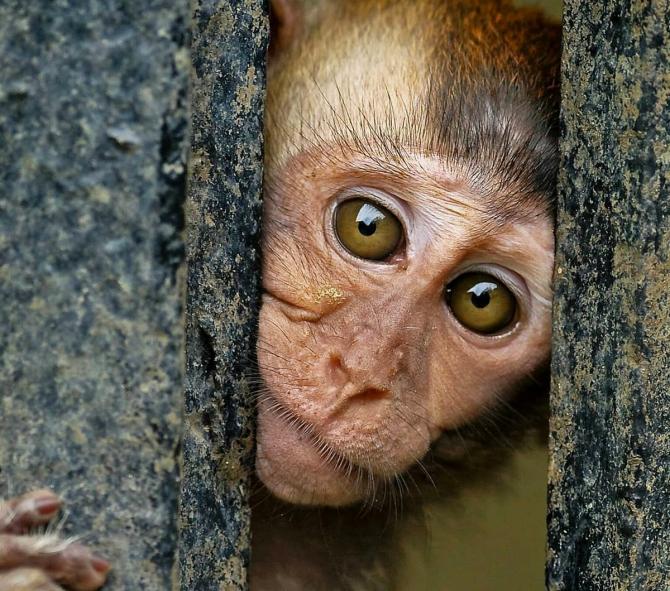 India ranks among the top 20 countries when it comes to wildlife trafficking. How can this be curbed?
India is among the top three countries globally for illegal wildlife trade via the airline sector.
According to the C4ADS Air Seizure Database, India functions as both a source and a destination point for several species of trafficked wild animals.
Wildlife trafficking by air is generally composed of high-end, high-value products.
Many species are prohibited from trade through the Convention on International Trade in Endangered Species of Wild Fauna and Flora regulations and are for survival in their natural habitat.
The low-risk and high-return nature of this crime currently, due to varying detection and prosecution rates, coupled with a lack of awareness and capacity amongst law enforcement agencies, have intensified the scale of illegal wildlife trade via airports in India.
As a result, airports are fast emerging as the preferred gateway to international destinations alongside seaports and porous land borders.
To curb wildlife trafficking through the airport transport sector in India, it is necessary to engage with the enforcement agencies responsible for controlling wildlife crime at India's exit and entry points.
Training officials posted in these locations to enhance their knowledge and skills in detecting and combating wildlife crime is crucial.
It is also vital to set up a mechanism of sharing intelligence among various agencies to take joint and collaborative action against such incidents.
The Customs and Central Industrial Security Force are two critical law enforcement agencies mandated to stop the use of airports for carrying out criminal activities, like trafficking of wildlife.
TRAFFIC, UNEP, WCCB, and WWF-India have worked with officials of the Customs and CISF to curb wildlife trafficking through India's airports.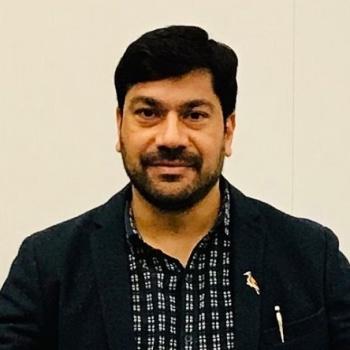 IMAGE: Dr Saket Badola was head of TRAFFIC India for five years.
Photograph: Kind courtesy Dr Saket Badola
Which Indian states see the most amount of trafficking and why?
The wildlife criminals target the majority of biodiversity-rich states.
These areas include forest-rich states of central and South India and mega-diverse regions of the Himalayas and the Western Ghats. Hotspots of trafficking, however, can be different from these.
Trafficking of wildlife products is high in states with international borders or global entry and exit points (airports, seaports and land transit points).
Several seizures have taken place in such areas even though they are not in the natural range of the trafficked species.
For example, Delhi is a prime hotspot for trafficking live birds and articles such as leopard skins and shahtoosh shawls.
India's north east is emerging as a prime entry point for prohibited exotic animals into India.
Similarly, states like Uttarakhand, Uttar Pradesh and West Bengal have several trafficking points where prohibited wildlife articles cross the international borders.
Why have the most seizures happened in Chennai?
According to TRAFFIC's study of reported seizures made at the Indian airports between 2011-2020, 18 airports in India reported 141 wildlife seizure incidents involving 146 wildlife species during 2011-2020.
Chennai airport recorded the highest number of these wildlife seizures. Its location closer to the demand centres for inbound exotic animals (mainly sought by high-net worth individuals to keep as pets) and the main source areas of outbound Indian species (rich biodiverse areas) makes it a crucial port of exchange for such articles. The list of seized animals or their articles clearly shows this.
Another significant reason for more wildlife seizures at Chennai airport could be the relatively better law enforcement capacities and higher levels of enforcement agencies' alertness towards curbing wildlife trafficking.
Seized at Chennai airport were the following wildlife species during the TRAFFIC study period
X
Panther (Panthera sp.) Canine
Sea cucumber dried
Seahorse dried
Indian peafowl feathers
Shark fins
Amethystine python live
Banner-tailed kangaroo rats, live
Black pond turtle, live
Black tree monitor Live
Black-tailed prairie dog/Arizona black-tailed prairie dog, Live
Blue and yellow macaw, live
Blue Malaysian coral snake, live
Blue-spotted tree monitor/blue speckled tree monitor, live
Blue-tongued lizard/common bluetongue, live
Callithrix monkey, live
Chameleon, live
Cockatoo, live
Common green iguana, live
Common marmoset, live
Conure, live
Cranwell's horned frog, live
Cyclura, live
Eastern gray squirrel, live
Emerald Tree Monitor Live
Eurasian Red Squirrel Live
Fat-tailed Gerbil Live
Flying squirrels Live
Grand Cayman Blue Iguana Live
Green tea frogs Live
Green Tree Python Live
Harlequin macaw Live
Hispaniolan Rhinoceros Iguana Live
Horned Pit Viper Live
Iguana Live
Indian Star Tortoise Live
Kleinmann's Tortoise Live
Leopard Live
Meerkat Live
Mongoose Live
Philippine Sailfin Lizard/Sailfin Water Lizard Live
Prevost's Squirrel Live
Red handed Tamarin Monkey/Golden-handed Tamarin Live
Red Iguana Live
Red python Live
Red-eared Slider Turtle Live
Reticulated Python Live
Scarlet Macaw Live
Sphynx Rat Live
Spider Live
Squirrel Monkey Live
Turtle Live
White squirrel Live
Yellow Tree Monitor Live
Red Sanders Timber
Green Turban Whole
A Mongabay-India report reveals that, besides Chennai, Mumbai airport is also used by traffickers. Could you explain why? How can these two airports, in particular, work towards reducing trafficking?
In our analysis, Mumbai, with 14.8 per cent reported wildlife seizure cases at airports, is at the second place after Chennai and above New Delhi airport that occupies third place nationally, according to TRAFFIC's latest study.
Like Chennai airport, Mumbai also provides extensive connectivity to the international wildlife trade markets across the globe, especially to the Middle East, one of the most preferred destinations for many wildlife products of Indian origin such as agarwood shatoosh, red sanders etc.
It is also the country's leading financial hub, with many citizens with disposable incomes desiring to keep exotic animals as pets.
According to the TRAFFIC study, the following species have been seized at Mumbai airport
X
Seahorse, dried
Bird eggs
Indian peafowl feathers
Black pond turtle, live
Indian star tortoise, live
Pigeon, live
Ploughshare tortoise, live
Radiated tortoise, live
Tarantula, live
Tricarinate hill turtle, live
Turtle, live
Aquilaria (agarwood) timber
Red sanders timber
Santalum (sandalwood) timber
The prime initiatives that can help reduce wildlife trafficking through these airports are:
Increase awareness among law enforcement agencies and the ground staff of operating commercial airlines about this crime.
Enhance the capability to detect any such trafficking happening through the airports. Training of baggage screening staff to recognise the digital signature of the wildlife products, deputing sniffer dogs specially trained to sniff wildlife articles etc, can be of immediate help.
Closer cooperation of the airport staff with the wildlife department and sharing relevant information can be further strengthened.
Do amnesty schemes help? In June 2020, the ministry of environment, forest and climate change issued an advisory offering amnesty to Indians who have exotic species in their possession without documentation.
So far, there is a lacuna in the law, especially regarding keeping and breeding exotic animals in India.
Baseline data is essential for any legal action against illegal possession or for any planned policy modification, or to understand the extent of the issue.
This scheme will help the government get this data to better regulate the future trade.
It will also provide security to the pet owners against any legal action if a new regulatory mechanism is implemented.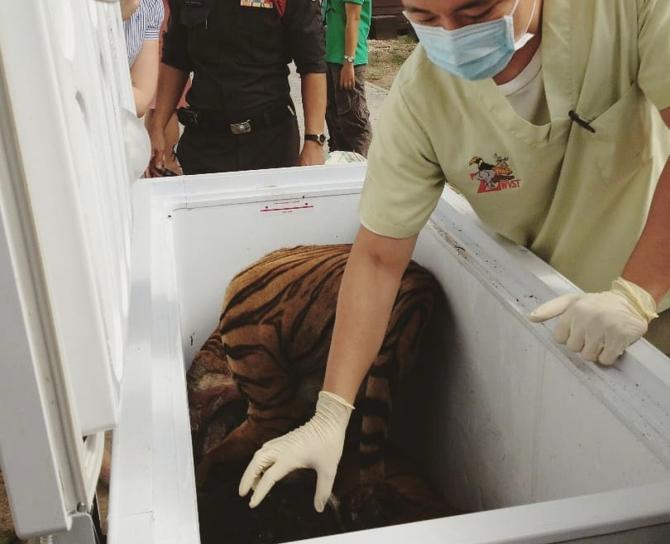 Are there figures you can share about how many individuals possess exotic pets in India?
TRAFFIC does not record or track how many individuals possess exotic pets in India (external link).
There is no official data regarding the number of individuals or the kind of species possessing exotic pets.
The recent self-declaration scheme is likely to fill some of the information gaps.
According to a news report from February 2021, the MoEF&CC had received disclosure applications from 32,645 Indians from 25 states and five union territories.
The disclosures indicate that parrots, cockatiels, macaws and lovebirds were some of the most sought-after exotic live species.
What is the reason for the low-conviction rate?
Lack of early detection and timely interception; incorrect identification of the seized products to the species level; lack of knowledge about the procedures to be adopted under wildlife laws, ultimately resulting in faulty paperwork and poor case presentation in the court of law, are some of the significant issues bringing conviction rates to low levels in wildlife crime cases.
This, in turn, makes wildlife crime a low-risk, high-profit crime.
Which countries are receiving our illegal wildlife live animals and products?
As mentioned earlier, India is a source country for many protected wildlife species and their products are in demand internationally.
While products like turtles and tortoises are trafficked for meat; shark fins and manta ray gills for soup; bones of tigers and leopards, scales of pangolins, cordyceps etc for traditional medicines etc head towards Asian markets.
Products like shahtoosh shawl and some medicinal plants are trafficked to Europe and the USA.
There are also particular country-specific demands, such as red sanders in China and Japan, and agarwood in UAE.
There is also some general demand where products like ivory products, sea cucumber, and tortoises as pets are trafficked. Live birds are in demand more at global levels.
What are the commonly used methods of smuggling?
Modes of smuggling through air transport include:
Trafficking through checked luggage and personal baggage.
Trafficking by concealment of wildlife contraband within passenger clothing, footwear, and other wearables.
Wrong declaration of protected species as a permitted species.
Are the existing laws to protect wildlife in India sufficient?
Almost all critical India's wildlife species are protected through their listing under the various Schedules of the Wildlife (Protection) Act, 1972 which protects it from poaching, trade or any other exploitation.
International trade of species is regulated through CITES, to which India is a party since 1975.
This trade is regulated via the Custom's Act, 1962 and under the country's EXIM policies.
A major gap is not insufficient laws but the effective implementation of the wildlife laws in India.
Therefore building the capacity of wildlife law enforcement officers, inter-agency cooperation and cooperation among the source and destination countries is crucial.
Feature Presentation: Rajesh Alva/Rediff.com