'Actually, the RSS is deeply ambivalent and uncomfortable with Gandhi as well as also Ambedkar, but it is not politically wise to oppose these two.'
'So Nehru is the main and only target.'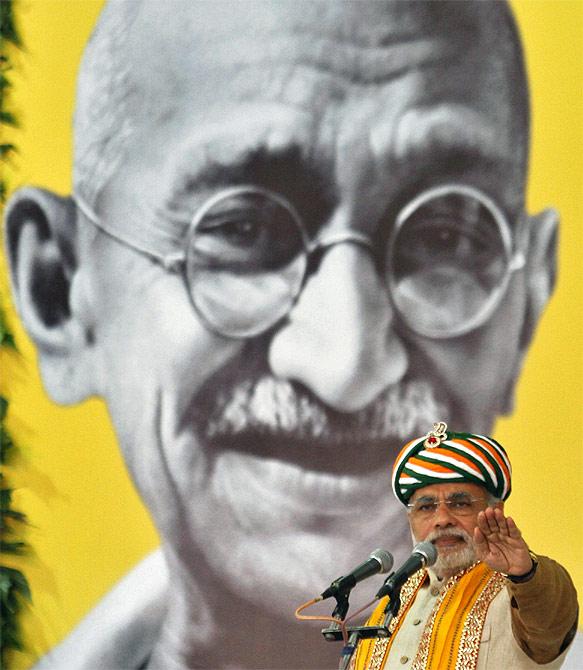 Indira Gandhi, A Life in Nature (Simon & Schuster) is an unusual biography.
Jairam Ramesh's latest book does not delve into Indira Gandhi's politics of slogans and shibboleths -- photocopied by many leaders, including Narendra Modi -- or her contentious policies -- undermining democratic institutions; enforcing a state of Emergency after the Allahabad high court set aside her election in 1975; creating conditions for the decade-long insurgency in Punjab; sowing the seeds of dynastic politics, the trees of which have bloomed across India's political landscape.
Ramesh's book instead examines Indira Gandhi's legacy as a naturalist, as a leader who wrote the rules for conserving the environment long before it became fashionable for politicians the world over to do so.
Indira Gandhi, A Life in Nature is an unusual endeavour, richly reported, with Ramesh examining a multitude of sources with the precision that he brought to his brief as a minister in the Manmohan Singh government.
Given the breadth of information the IIT-Bombay alumnus has consulted in several countries, it is startling that the book was published in such a short time frame.
Indira Gandhi, A Life in Nature was a good peg for Rediff.com's Nikhil Lakshman to quiz Jairam Ramesh about the state of the Congress party, Rahul Gandhi and Priyanka Vadra, both of whom he has reportedly mentored, Narendra Modi for whose politics he has often expressed disdain, and, of course, Indira Gandhi and the founding fathers of the Republic who have been discussed with fervour these last three years.
Ramesh chose to answer the questions that follow, giving the ones on Rahul, Priyanka and the Congress party a pass.
I would have pegged you as a Nehruvian, and not as an admirer of Indira Gandhi.
What accounts for your fascination for Indira Gandhi?
Is it limited to her work on the environment, enumerated in your latest book, or does it extend to her political style, her muscular nationalism?
I have always been and will continue to be a Nehruvian, whatever that means.
This book is on one facet of Indira Gandhi's personality and one facet of her record as a public figure and prime minister. It is not a political biography.
Of course, I admire her achievements as an ecological pioneer, both globally and at home. But that does not mean that I applaud all her political decisions and actions.
I have drawn reference to some of them as I try and weave personal, political and environmental history.
She is a much written about, but a little understood leader and I have sought to fill this gap by focussing on who she thought herself to be -- a naturalist first and political later.
What qualities of hers sets her apart in post-Independence history?
In what way was she different from her father?
​Nehru had a profound influence on her in diverse ways, including her love of nature.
But she surpassed him in the environmental arena -- perhaps the time was ripe for her to do so.​
​I have tried in the book to delve into the wellsprings of her deep commitment to nature conservation.
(The legendary ornithologist) Salim Ali played a key role when she was prime minister as did some other friends like (wildlife conservationists) Billy Arjan Singh, Duleep Matthai, Zafar Futehally in India and Peter Scott and Peter Jackson elsewhere.​
She was born into politics, but she was shaped by nature and I have provided elaborate documentary evidence for this assertion.
Did you ever meet Indira Gandhi? You were at IIT-B during the Emergency years. Did you endorse the Emergency?
​I left India in early August 1975 and did not come back till early 1980. I have no direct experience of the Emergency.
I have tried to understand and study the historical and political context to the Emergency -- and there was certainly one.
But I do not endorse in any way the Emergency which has certainly detracted from her legacy, which is quite magnificent in other respects -- in science and technology, in the emergence of Bangladesh, in self-reliance in rice and wheat, in making India a space power, in giving economic policy an anchor in social justice and, of course, in creating the regulatory edifice for environmental protection and preservation.
​I am actually now writing a biography of P N Haksar in which I have necessarily to be critical of her in regard to the Emergency.
Do you yearn for someone like her to lead the Congress at this time?
Have her grandchildren inherited any of her qualities?
Or are Rahul and Priyanka too 'gentle' to deal with the shrewd, hard nosed, politics that one sees in the Modi-Amit Shah Raj?
The Congress certainly faces a huge challenge when it comes to dealing with the Modi-Shah duo.
They are a formidable combination, full of zeal and aggression, playing by no rules or conventions.
I am sure as we go along, we will take them on and show them up for what they really are -- polarisers and destroyers of democratic traditions.
P Chidambaram said last week that the 'most favoured' leader the Congress has had after Mahatma Gandhi was Indira Gandhi. Would you agree with him?
​I do not know the context in which Mr Chidambaram made this remark. But the fact is that the prime architect of the Indian nation-State as we know it is Nehru.
Gandhi is our moral conscience and compass.
Patel created the geography of India.
Ambedkar was the guiding spirit and the sutradhar of the Constitution.
But the democratic, secular nation-State was distinctively Nehru's achievement.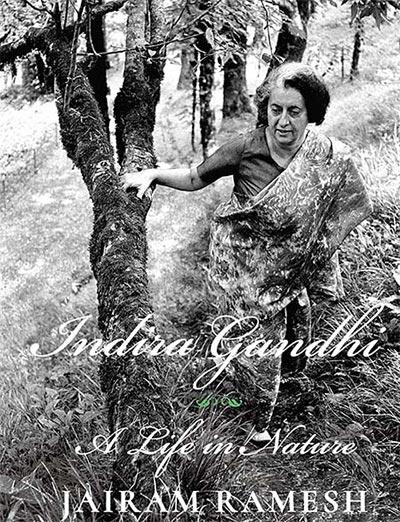 By excluding Jawaharlal Nehru from the Congress pantheon of 'most favoured' leaders, is Mr Chidambaram -- who I assume is highlighting a certain line of thought in your party -- trying to quell the Sangh Parivar's campaign to lay all of India's ills at Nehru's door?
Why is the Sangh Parivar not as harsh about Indira Gandhi as it is about Nehru?
​The RSS project is to denigrate and destroy Nehru.
Actually, the RSS is deeply ambivalent and uncomfortable with Gandhi as well as also Ambedkar, but it is not politically wise to oppose these two.
So Nehru is the main and only target.
​Indira Gandhi is admired by the RSS for the dismemberment of Pakistan in 1971 -- which, incidentally, she did not set out to do deliberately, but was something that became inevitable by the genocide in East Bengal-Pakistan.
She also was very comfortable being seen publicly with holy men and going to holy places.
By forcefully embracing Mrs Gandhi -- a leader with a proven record of muscular nationalism; after all, Pakistan was dismembered on her watch -- is the Congress crafting a narrative for 2019 that will try and counter Mr Modi's assertive nationalism on the campaign trail?
​Indira Gandhi's nationalism may have been muscular at times -- in 1971 for instance and in dealing with Nixon and Kissinger.
But in reality her nationalism was the nationalism of Tagore and Gandhi and Nehru -- nationalism rooted in India's composite and syncretic heritage, nationalism that includes, not excludes, nationalism that builds pride not prejudice.
IMAGE: Narendra Modi, then Gujarat's chief minister, against a backdrop of the Mahatma.