'Pornography is available on every phone today. Even children are watching it.'
'If there is no pornography in India, good things will happen in the country.'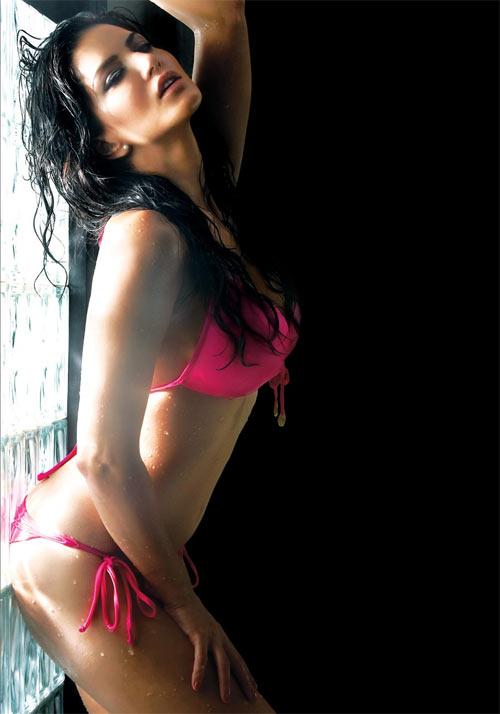 After the horrific Delhi gang-rape case shocked India in December 2012, one man decided he needed to do something to stop rapes. His research led him to believe that most rapists watch pornography.
Kamlesh Vaswani, a lawyer from Indore, has declared war against the pornographic industry.
Vaswani, below, left, filed a Public Interest Litigation listing nearly 850 porn Web sites which he wanted banned in India. It is his case that prodded the Government of India to ban these sites last weekend. The government has since back-tracked and stated that only hardcore and child porn Web sites would be banned.
Vaswani spoke to Syed Firdaus Ashraf/Rediff.com on why India must born pornographic Web sites.
When was the first time you decided that porn must be banned in India?
If you read newspapers you come across many instances of rape. Your mind gets disturbed after reading such news. I always felt I must do something about this.
In 2012, when the Delhi rape happened and there was national outrage, I decided to do something. I wanted to finish the root cause of such cases. One has to understand that the root cause is pornography. Most of the offences (rape) are because of pornography.
Is there a scientific study to prove that rapes occur in India because men watch pornography?
Many rape accused have given such statements. They have been watching porn videos. Some accused have also been caught with porn videos.
Don't you think our mentality as a society must change towards women rather than just ban pornography?
I agree that the mentality towards women also needs to be changed in our society.
The government now says it will only ban child pornographic Web sites. What is your reaction to this U-turn by the government?
The court will take action in due course.
Are you sure that once there is no pornography in India there will be no rapes?
If there is no pornography in India, good things will happen in the country.
Is it true you are a member of the BJP (Bharatiya Janata Party)?
No, I am not. This is wrong information. Nobody knows me in the BJP. I only once had gone to the BJP office to meet some leaders to discuss this issue, but the meeting never took place.
If you look at our ancient Indian culture, at places like Khajuraho, you see a lot of sexual imagery, then why are you only targeting pornography?
I am learning from you and trying to understand your question. I would like to ask you a counter-question: When was Khajuraho built?
I am asking you about Khajuraho since people are raising this question, that we were a very open society centuries ago as evidenced by our temple art, but now the mentality has changed. So why are you blaming pornography?
As you said, Khajuraho was built thousands of years ago and at that time what were the conditions in Khajuraho? I don't know, so it is better we don't discuss that issue. As far as pornography is concerned it is easily accessible. It is available on every phone today.
When was the first time you filed a case against pornography in India?
In April 2013.
Do you think the government is going in the right direction?
They have at least started. One has to appreciate that. For the last two years, they did not do any work.
Pornographic Web sites clearly state that only those above 18 years of age can enter and register. What is wrong if adults watch pornography?
What is the point in writing such things? It does not make sense as children are also entering these sites by registering. Even children watch pornography at times by changing the settings (on their computers).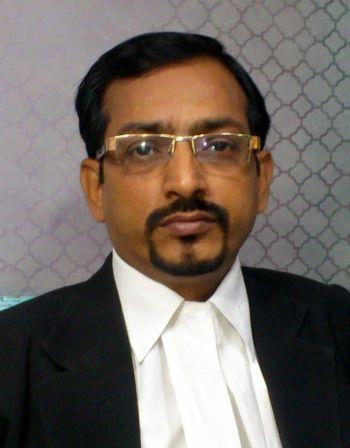 Sunny Leone was a porn star. She has now joined Bollywood and is well accepted by the Indian masses, so don't you think Indian society itself is changing rapidly?
I don't want to comment on Sunny Leone. And, I don't have a problem because it is her business. But if society was changing today (as you say), you do not see people going out of the way to help a roadside accident victim. We just move away quietly.
If someone is suffering from cancer we do not go and help. Society has not changed, but our mentality has been spoiled and pornography is the reason.
Should the government not stay out of our bedrooms? What I do/watch in my bedroom is my personal right, part of my liberty. What you have to say about that?
Does it mean you can take drugs too? It is also illegal.
What does the law in India say about pornography?
Pornography is illegal, sir. Under the definition of 'obscenity' under Section 292 of the IPC (Indian Penal Code), it is illegal to possess sexually explicit material. It is also illegal under the Information Technology Act 2000.
So you want these laws to be strictly implemented since the government was not doing so?
I have said nothing new. These laws are there and I am only saying, implement them strictly.
You have given the names of 850 pornographic Web sites to be banned, but the number of pornographic sites are said to be in the millions. How many porn Web sites can you actually ban?
We are giving more lists. During arguments (in court) we gave a list of these 850 sites. The government lawyer was giving excuses that there was no technology to ban porn sites, then I personally gave them the addresses of these porn sites.
Are you disappointed that the government reversed its decision to ban the sites?
No, the government is working on it. The Supreme Court is also taking this matter seriously. The government has initiated this process at least and we are getting success from our petition.
Many people argue that India is a sexually frustrated country and therefore pornography must not be banned.
I don't understand this argument at all.
Don't you find Bollywood films also more erotic, especially item songs?
It is their business. Now what can I say about this? But it must be blocked too. If they violate the laws then we will take action on that too.
But these laws were enacted during the British Raj. Aren't these laws outdated now?
It is your duty to raise these questions. I alone cannot fight on these issues. I have to make a living too. I cannot go into the details of everything.
When do you expect the Supreme Court to come out with its judgment on this issue?
Two months, but it can stretch to two years also.
IMAGE: Sunny Leone, the former porn star, now a Bollywood super success story, in Jism 2.