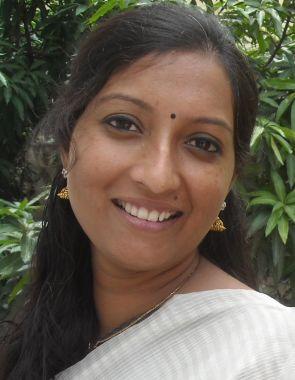 Greenpeace activist Priya Pillai, who was debarred from flying overseas on Sunday, speaks to A Ganesh Nadar/Rediff.com
Greenpeace activist Priya Pillai was not allowed to board a flight to London from Delhi on Sunday, January 11, because, she says, her name figures in a government database of people debarred from travelling abroad.
'I was informed by the immigration bureau that I will not be allowed to travel because my name figures in a database of the government of India and people whose name figures in that database are not allowed to travel. No reason was given to me.'
'I don't know what that list is. I don't know why the government is treating me like a fugitive as if I'm somebody who is running away from the country,' Pillai has been quoted as saying.
Her work among tribals in Mahan, Madhya Pradesh, could be the reason for this unjustified ban, Priya Pillai told A Ganesh Nadar/Rediff.com in an interview.
Is this the first time that the government has taken such action against you?
No! Earlier, Greenpeace activist Ben Hargreaves was not allowed to enter India and was deported from Delhi airport. I have been working for the implementation of the Tribal Rights Act in Mahan, Madhya Pradesh, where a coal mine is slated to come up.
It is their Constitutional right and I was fighting for that.
Have you been accused of getting foreign funds to stall development projects in India?
Yes, we have been constantly accused of receiving foreign funds. This is not true. Sixty one per cent of our funds come from Indian donors. We do not accept corporate donations. We have three lakh (300,000) members in India.
All we are asking is that the Forest Rights Act be fully implemented. It is there in the Constitution of India. For this we have been regularly called anti-national. We have been fighting for the Constitutional rights of the people in Mahan, for their human rights.
Is this your first encounter with the government?
This is my third job. Earlier, I was working with Action Aid and Oxfam. I was not so vocal. I have been fighting against climate change and the environment for 12 years. I have now been working for tribal rights.
Have you been told who in the government took this decision to not let you travel abroad?
I have absolutely no clue. I am reading various views in the press. Many people are saying many things. I have not received any intimation from the government, not even a phone call.
What have you done about this?
We have written to the ministry of home affairs and the ministry of external affairs asking for an explanation. We hope the government will reply to us. If not, we will take the legal route.
Have you received any threats over your work?
In Mahan we have received many threats over the phone and in public. We have been complaining to the superintendent of police in Mahan since 2012 about these threats but not a single FIR (First Information Report) has been filed.
Image: Priya Pillai.