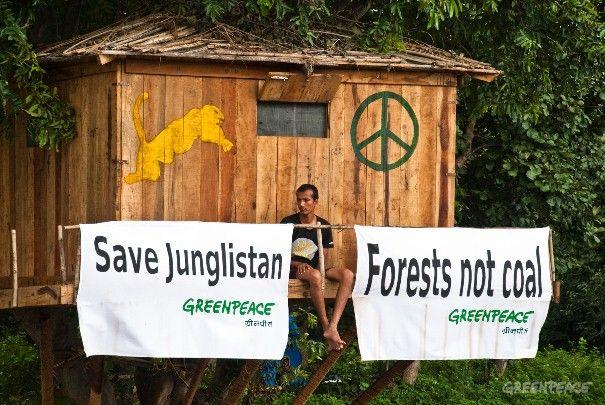 'Democracy and dissent are being strangulated. It is not good for the country.'
Greenpeace India has informed its staff that it may shut down in a month as its bank accounts have been frozen by the Government of India. The non governmental organisation has only enough funds to pay salaries for a month and other expenses.
Greenpeace India Executive Director Samit Aich below, left, spoke to A Ganesh Nadar/Rediff.com on what the NGO is planning to do next and the challenges ahead.
What are your plans for the next month?
Our domestic accounts have been frozen. 77,000 Indian citizens are our contributors. They cannot give us donations even if they want to. We are contemplating a legal route.
Do you have separate bank accounts for your domestic contributors and other accounts for your foreign contributors?
There are separate accounts. Accounts under the Foreign Contribution Regulation Act are always separate.
Domestic accounts are with the same banks. On April 9 the government told the banks to freeze our accounts. We got the same notice on April 13 by Speed Post.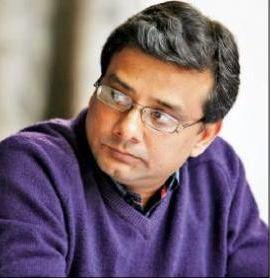 Have you pointed this out to the government?
We have pointed out that they shouldn't freeze our domestic accounts. We told them that they cannot stop our future funds. They have stopped people from donating to us, which is not right.
Your license is under suspension -- the government has issued a show cause notice to you about canceling your registration permanently -- have you replied?
Their notice said we have to reply within 30 days of receipt. We have given them an interim reply saying we will reply within the stipulated time. We will reply to them point by point.
You have said the legal process could take a long time -- what are your contingency plans to deal with salaries and other expenses?
We have no contingency plans. We are hopeful that we can fight it legally. We are committed campaigners. We are hopeful of getting justice from the legal system.
Why do you think this has happened? Has it happened in other parts of the world to Greenpeace?
This is clearly an attack on Greenpeace. It means we are asking the right questions. Democracy and dissent are being strangulated. It is not good for the country.
If it can happen to Greenpeace, it could scare other legitimate NGOs. It means that it is dangerous to dissent.
Never in the last 42 years of Greenpeace's existence in 44 countries has anything like this happened. No Greenpeace organisation has ever been attempted to be shut down.
REDIFF RECOMMENDS
Image: A Greenpeace protest in Maharashtra. Courtesy: Greenpeace India