With the government introducing the land bill in the Lok Sabha this week, Jairam Ramesh, who piloted the 2013 land bill as the then rural development minister, says the best route now is to refer the amendments to Parliament's standing committee on rural development.
Ramesh, whose new book, Legislating for Justice: The Making of the 2013 Land Acquisition Law, which he has co-authored with his former officer on special duty, Muhammad Ali Khan, acknowledges the time to acquire land under the 2013 law will increase, but says it is time well spent, if it minimises social conflict.
In an interview to Ishan Bakshi, he talks about the various issues surrounding the contentious land acquisition debate. Edited excerpts: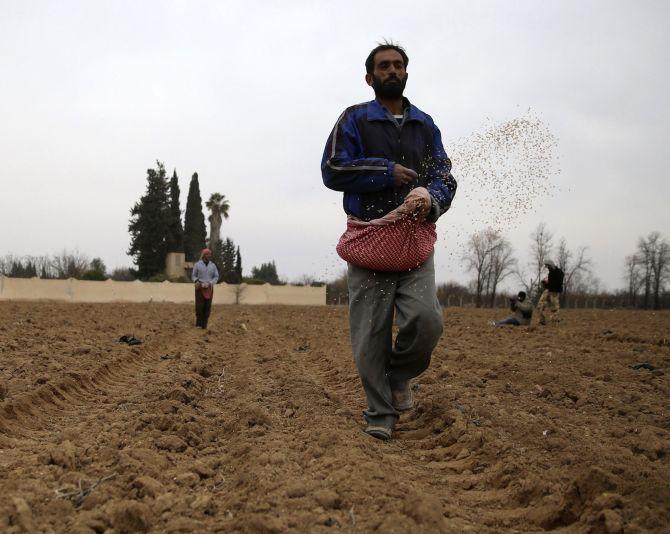 With the government introducing the land Bill in the Lok Sabha, is there any room for negotiation?

Let me tell you how we, United Progressive Alliance government, went about the law and how they (National Democratic Alliance) went about it. The draft of the law (the 2013 land bill) was made public in July 2011. It was presented to Parliament in September 2011. It then went to the standing committee and came back to Parliament in September 2013. The process is very important. In that process, you had the standing committee, all-party meetings, and countless bilateral meetings with individual political parties. So, I think the mistake this government has made, quite apart from the substance of the amendments on which there can be divergent viewpoints, is adopting a high-handed process.

The amendments came out of the blue. It should have been referred to a standing committee. By now, the standing committee would have given its report. We would have had a report in Parliament by now.

They should have called an all-party meeting. They should have called their allies first. Then, they should have structured consultations. There would still have been disagreements. The atmosphere was vitiated by the process.

To my mind, the best route now is to refer the amendments to the standing committee on rural development. Tell the standing committee to submit its report by the end of the monsoon session, which is second week of August, and have a discussion based on what the standing committee suggests.

(But) I'm not saying we will agree to the substance of the amendments.

On the substance of the amendments, is there any room for a compromise?

We disagree with them. Not one project has been presented to me that has been delayed as a result of the 2013 land Act. Right now, it's non-negotiable -- 2013 law or nothing. We can talk about what changes can be made if the process is followed. But right now, there is no integrity to the process.

Critics have argued that the consent clause creates the problem of 'hold-ups'. An owner of a single land parcel might threaten not to sell, which could jeopardise the entire project. What are your views?

There are ways of bringing them democratically on board and I'm sure there will be a demonstration effect when people see the majority of farmers, landowners, gram sabhas themselves have opted for land being acquired.

However, this is not to say that there will not be holdouts. In any situation, you will always find 5-10 per cent not happy. Here social impact assessment plays an important role. All these processes get triggered before the acquisition happens. Right now, what happens is the problem starts when the land gets acquired, the disgruntlement builds up and a backlash happens and it leads to social conflicts. The social impact assessment, one instrument that has been introduced, ensures that consensus view gets a built-up in favour or not in favour of acquisition. By law, SIA is to take six months; I's not an open-ended situation and you should give it a chance to work.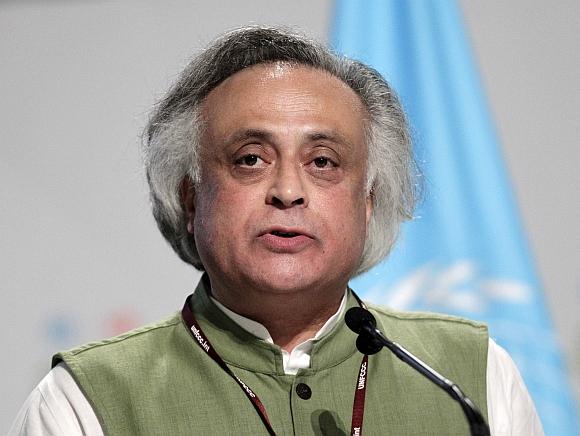 But won't the cost of land acquisition increase as each land owner will hold out in order to get a higher price?

It should increase. Land is a scarce commodity. We are a land deficit country. We use land as if we are a land-surplus (country). The value of land does not reflect its opportunity cost.

Given our requirements for industrialisation, given our demographics, we are a land-scarce country. Plus our requirement for food security. We need to feed ourselves. I think that's a worthwhile goal that we should be self sufficient at least in food grains. The second reality, which is not talked about is that governments over the past four five decades have become the biggest land owners. Today, land is not the binding constraint. Governments have the land they can give.

Should it be left to states to draft their own land laws?

Land acquisition is on the concurrent list. States can have their own land acquisition laws. But there has to be certain minimum acceptable standards imposed and what the 2013 law does is, it enforces a minimum acceptable standard on four things -- consent, SIA, compensation and rehabilitation and resettlement. If some states want to better it, fine.

But the issue of land records and titles, which is central to the functioning of land markets, has not been addressed...

Land is a state subject. What has happened is that land records in states have been computerised. But titles are still presumptive. In most states, mutations are not online. So the state of land ownership is still manual. You may still have a situation where you are owning a piece of land but actually someone else is the owner but the record does not show that she is the owner.

I was the one who launched the land record modernisation in 1988 when Rajiv Gandhi was the prime minister. Now, you have Karnataka, Haryana, Gujarat and a lot of states which have done the computerisation of the land records. But the states have not made next step - making the mutations online, making the titles conclusive. Another bill, which was introduced in the Rajya Sabha, is the Registration Bill. We had actually suggested amendments to the Act so that the whole process of registration becomes much more transparent and that is linked to the compensation under the 2013 Act.

However, it's not easy. You're talking about millions and millions of land records. Land titling, land records, registration have to proceed on parallel lines and hopefully 20 years from now we wouldn't need a land acquisition law.

What about the policy of land use change?

It's entirely the domain of states and municipal governments. We have suggested so many model laws. We have suggested the best pattern of land use. Successive PMs have chaired national land use councils. In command area development, we have said that following should be the pattern of land use.

(But), the political economy of land is incredibly complex and there is a divergence between what should be the case and what is the case.

What about the criticism of the 2013 land bill by your own party chief ministers?

They have raised issues that projects will get delayed and costs (will increase). Will the cost of acquisition go up? Yes. What is the total cost of land in a project cost? It's no more than four or five per cent. Will the time taken to acquire land go up? Yes. It'll take three-and-a-half to four years to acquire the land. But if it takes that much time to acquire a land, which is social security for millions, it is time well spent. Rather than having long-term agitation and heartburn, spend a little time to acquire and minimise social conflict.