'Life has been full of rewards, full of sadness.'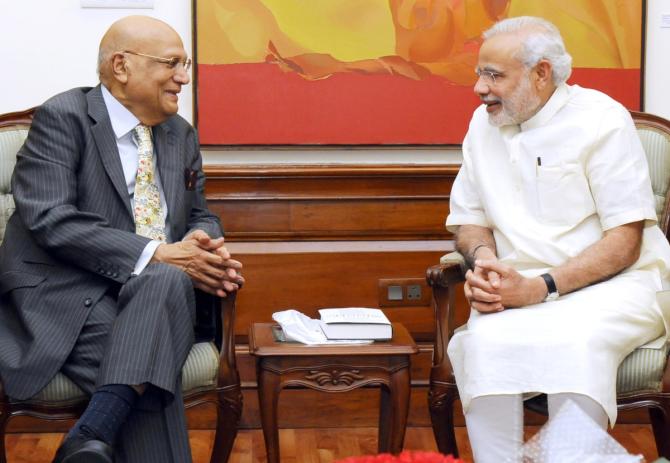 In a conversation withAshis Ray, Lord Swraj Paul says: "I am also so far the only person of foreign origin to have become deputy speaker of the House of Lords."
What was your relationship with Pranab Mukherjee like? What did you think of him?
I have a lot of respect and affection for Pranab. As you know I am a Calcutta man.
He was very well spoken. He was with Ajoy Mukherjee (who left the Congress to form the Bangla Congress party and become chief minister of West Bengal in 1967).
Mrs Gandhi one day told me, 'We need a good person in Calcutta.'
I said there's one person, I don't know him, but people speak highly of him, that's Pranab Mukherjee.
She said, 'If you think he's good, why don't you talk to him and ask if he would like to join us?'
That's how I contacted Pranab. I told him, 'If you have bigger ambitions, would you like to see her?' He said, 'Yes.'
So I sent him to Delhi. She liked him. He said there and then he would like to join.
She made him a Rajya Sabha member, gave him a ministry.
After that my relationship was extremely good right up to his death.
In 1983, you acquired significant shares in Escorts and DCM, but they were not registered and you had to ultimately sell your shares. What exactly happened?
(H P) Nanda (who controlled Escorts) had 7 per cent shares; I had 14 per cent.
Shrirams (who ran DCM) had 10 per cent; I had 15 per cent.
The rest of the shares were owned by the Indian government. I bought the shares from them.
I bought Nanda's shares from his sister-in-law. So how could they not register?
Pranab Mukherjee was finance minister at that time. Couldn't he have helped you?
The person who really made a mess, if you ask me, who is a very dear friend of mine and has been, was Manmohan Singh.
He was Reserve Bank (of India) governor.
The matter went to court; the court said, 'Swraj Paul is right.'
The policy was that if the money comes through banking channels, the investment should be approved. Manmohan Singh decided to change the policy retrospectively.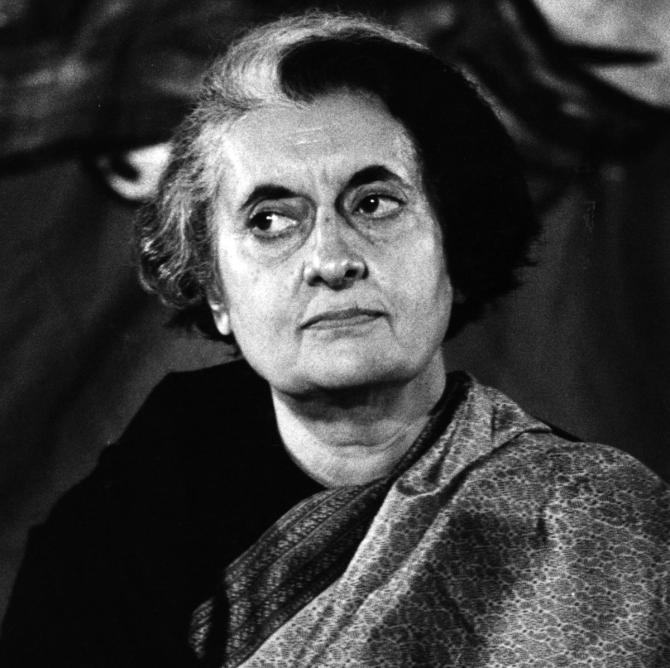 How did your peerage come about?
In the 1980s I really built the business (in the UK).
I bought Fidelity, which made television sets. There was a lot of publicity.
In the 1990s I came to know London Zoo was likely to close. We used to take Ambika during her illness to the zoo. She used to love going there.
I found it very, very sad that it will close. I rang the zoo and said, 'I don't know how much you need, but I can give you £1 million.'
In 1996, John Major, who is a good friend, was prime minister.
All of sudden we got a surprise. Aruna and I were on a cruise when the captain comes and says, 'I have good news for you.' He hands me a letter from the prime minister. There it was.
But your name was proposed by Labour, wasn't it?
The leader of the Opposition Tony Blair had recommended this to John Major.
How did your friendship with Gordon Brown develop?
Since Gordon became an MP, we got along very well. We were both in the Labour party, so we used to get together.
What's been your experience as a member of Queen Elizabeth's Privy Council?
You are entitled to look at every paper of the government. I have no such desire.
Every now and then you can be called for a meeting with the queen.
The Privy Council meets almost every week. The queen takes the chair.
Bills are presented for final approval. But only five members are invited at a time.
I was the first Indian to be made a privy councillor from the Labour party.
How often does your turn come?
It can come once a year; it can come once in six months.
It depends on who has some expert knowledge on a matter.
I am also so far the only person of foreign origin to have become deputy speaker of the House of Lords.
What's your impression of Narendra Modi?
When I met him for the first time after he became prime minister, I told him I am an admirer of Mrs Gandhi. He appreciated it.
Looking back, what would you say?
Life has been full of rewards, full of sadness.
Feature Presentation: Rajesh Alva/Rediff.com