'This election might be the most significant for the community and indicates the possibility of greater engagement.'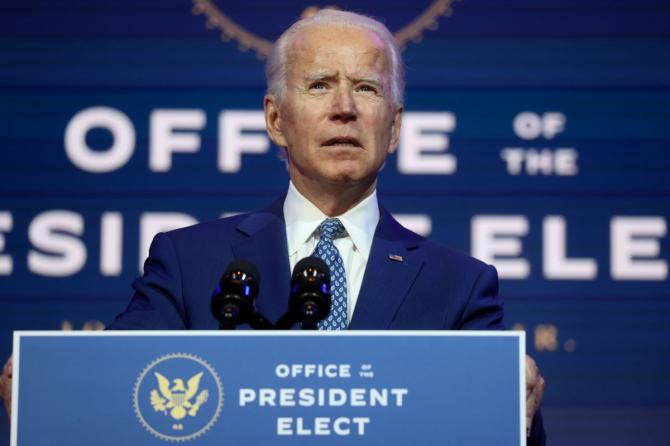 Professor Sangay Mishra sees the US elections as being particularly important for South Asians here.
A professor of political science at Drew University, he is an expert in Asian American politics, immigration policy, South Asian immigrants and race relations.
In an interview with Senior Rediff.com US Contributor P Rajendran, Professor Mishra, below, left, weighs in on the increasing role of South Asians in politics, and why there needs to be an even larger presence.
What does this election augur for South Asian Americans -- if anything -- in terms of political representation or security?
This election was highly significant for South Asian Americans as a relatively newer immigrant community.
The past four years had seen uninterrupted attacks on minorities and immigrants, and the administration had passed multiple policies to curtail all forms of immigration.
A general anti-immigrant and anti-minority attitude was legitimized by the administration.
Policies such as the Muslim travel ban created an environment of insecurity and hostility for Muslim South Asians, as well as South Asians generally.
South Asians have voted overwhelmingly against the Trump-Pence ticket because of these policies.
It was also a very significant election for the South Asian community since there was a South Asian candidate on the Democratic party ticket and is now the next vice president.
The engagement of the South Asian community was very high, and both political parties made efforts to reach out to the community.
This election might be the most significant for the community and indicates the possibility of greater engagement.
What could the failure of Senate candidates such as Sara Gideon and Rik Mehta mean to the community? Could it discourage the community?
I don't think so.
This election has seen a large number of candidates at the federal, state, and local levels, and many of them have succeeded.
More importantly, a greater number of South Asians were working for political campaigns this election cycle at all levels.
I would predict a greater interest and participation of South Asians -- whether in voting, campaigning, contributing, or contesting elections.
At a New American Leaders camp a few years ago, Sayu Bhojwani said too many South Asians were caught up in running for high office, haemorrhaging money, but losing out on the experience provided by the smaller contests. Does that still hold true?
I don't have hard data on that, but we are witnessing many more South Asians contesting at state and local levels.
We have two new South Asians in the New York assembly, a city council member in Los Angeles, state elected officials in California, Vermont, Washington, Virginia, Kentucky and other places.
Many of them are returning.
The numbers are not large but local level representation is on the rise overall.
But Sayu Bhojwani's point might still be true.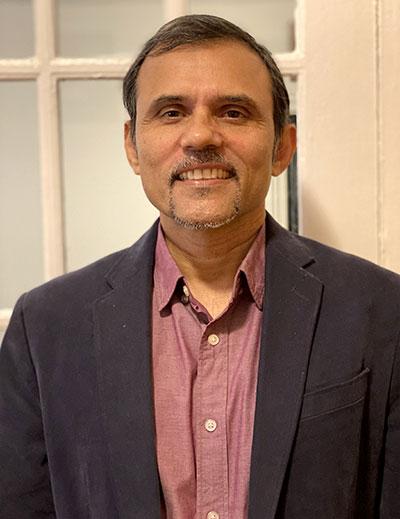 What do you think about the role played by organizations like IA Impact, or WLP, (a modern version of the India Abroad Indian American Center for Political Awareness) in getting the Indian community -- though not necessarily other South Asian groups - involved in the political process?
They are very important in terms of opening a new world of possibility for younger South Asian Americans.
The world of politics is not something that South Asian families are comfortable with, so such avenues expand the imagination of younger people in the community.
I do not know how many of these interns go on to contest elections, but I am sure many of them are going into policy and campaigning world.
It is also important because these organizations have created a South Asian space that can allow people to gain confidence to navigate the mainstream political spaces more easily.
What do you think holds back more South Asians from being represented? Is such representation limited primarily to Indians -- or is that a function of the time that community had to grow and develop?
Yes, South Asian representation is Indian American-heavy, which is a problem.
It needs to be more inclusive.
We are seeing significant mobilization among Bangladeshi Americans and there are possibilities for greater representation from the community.
I would say that the community is in the early phases of its engagement with American electoral politics, and a lot more needs to happen, with greater attention (being paid) to the inclusion of different South Asian communities.
For the longest time, political parties have not been very open to new groups and that has been the story of many communities.
It is not changing fast enough.
What are the threats to such representation that you see?
The community has to be politically engaged and build coalitions.
Political engagement of any kind -- on civil rights, immigration, labor, gender, environment, sexuality -- would open up possibilities for the community.
Feature Presentation: Aslam Hunani/Rediff.com