'Amritpal was just a plant.'
'We have to be careful that such kind of people do not emerge in Punjab.'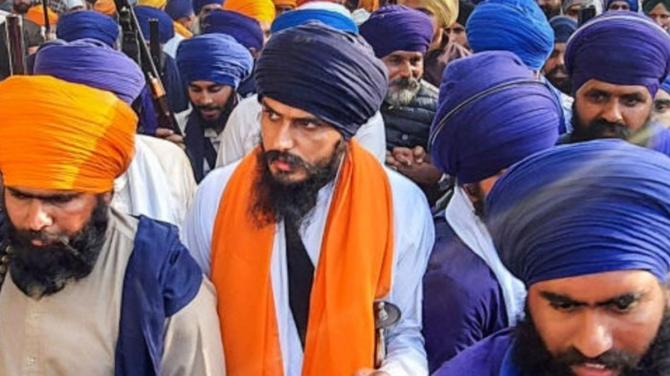 "Amritpal Singh doesn't enjoy a popular base in Punjab. But if he had been allowed time to operate; he would have slowly enlarged his base," Ramesh Inder Singh, former chief secretary of Punjab, tells Rediff.com's Archana Masih and Nikhil Lakshman in the concluding part of an incisive interview that deconstructs the socio-politico faultlines in the state and the unique sensitivities, vulnerabilities and strengths of Punjab.
As a civil servant in Punjab who closely saw the troubled years, how do you see the emergence of Amritpal Singh and the potential for him to attract young people to whatever he believes in?
Firstly, it's a very small problem. Amritpal doesn't enjoy a popular base -- barring certain radical elements or disgruntled elements. But if he had been allowed time to operate, he would have slowly enlarged his base.
He was not a leader of standing, basically he was just a plant and people will soon forget him.
We have to be careful that such kind of people do not emerge in Punjab.
Law enforcement and good governance is one answer to prevent such symptoms in any state and more so in Punjab.
Two attributes are basic to good governance -- 1. An effective government; and, 2. A just government.
For example, [former director general of police, Punjab] K P S Gill was very effective, but he went beyond the law that made him look unjust, which was then exploited.
An effective government is one which is perceived by the public as being just.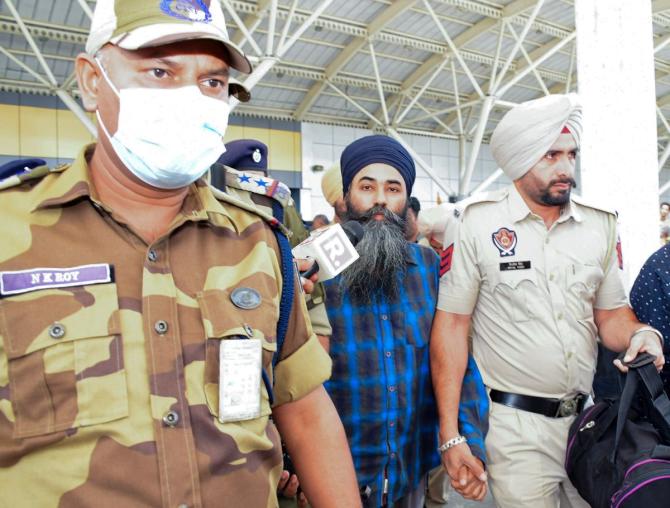 Do you see Pakistan opening a new front in Punjab?
Pakistan will always do that as long as there is no normalisation of relationship with Pakistan. They have their internal problems, but pinching India is part of their strategy. It is a continuous process.
Today, the Western world needs us. In fact, the geopolitical conditions are very good for India as on date.
Earlier, the world was divided and India was with Russia because the Americans were supporting Pakistan, but today, Russia, and America as well as Canada, Australia, Japan -- all need India because of the geopolitical conflict.
Countries are going to be more responsive to India and India has to make the best of this situation.
Do you think the central government understands Punjab or does it see it only in terms of electoral gains?
Every political party does that. The tragedy of India is that when it comes to gaining and retaining power, all political parties give up ethical values. That is the true nature of our democracy.
Democracy, of course, is governance by politics. So we play politics, and that creates its own dimensions and dynamics.
Lack of knowledge or lack of understanding of perception is never an issue with governments in power.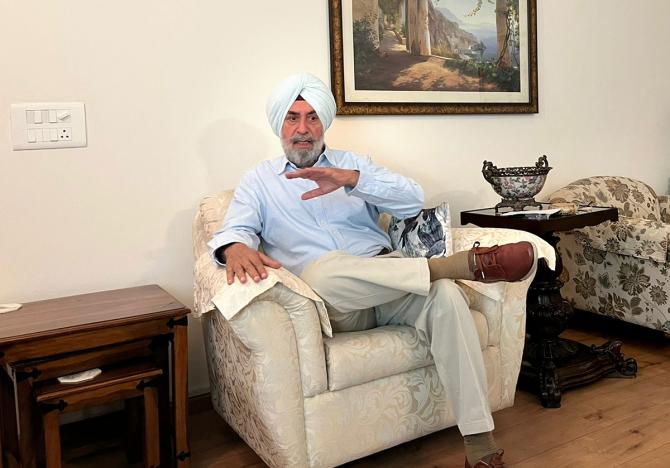 But so did Mrs Gandhi?
Mrs Gandhi's [politics] was also electoral. In my book, I haven't said it in so many words, but it leads to that.
The chapter 'Administrative collapse' is about the ineffective government even after President's Rule was imposed in in Punjab between 1982-1984.
What weapons did the terrorists or militants have at that time? At best AK-47s and they were killing people like you and me on the streets. Couldn't they have been tackled? Why was no action taken when DIG Atwal was killed? Why was the situation allowed to linger?
Some historians have not minced words and have said that the situation was allowed to linger keeping in mind the 1985 elections.
All political parties play such polarisation politics to gain and retain power and that is the tragedy of our nation.
We cannot build a nation by dividing people, irrespective of which political party is in power. That is very crucial because it leaves a legacy.
The legacy of what Mrs Gandhi did in Punjab is lingering till today.