'What a saint he was. What a godly person he was.'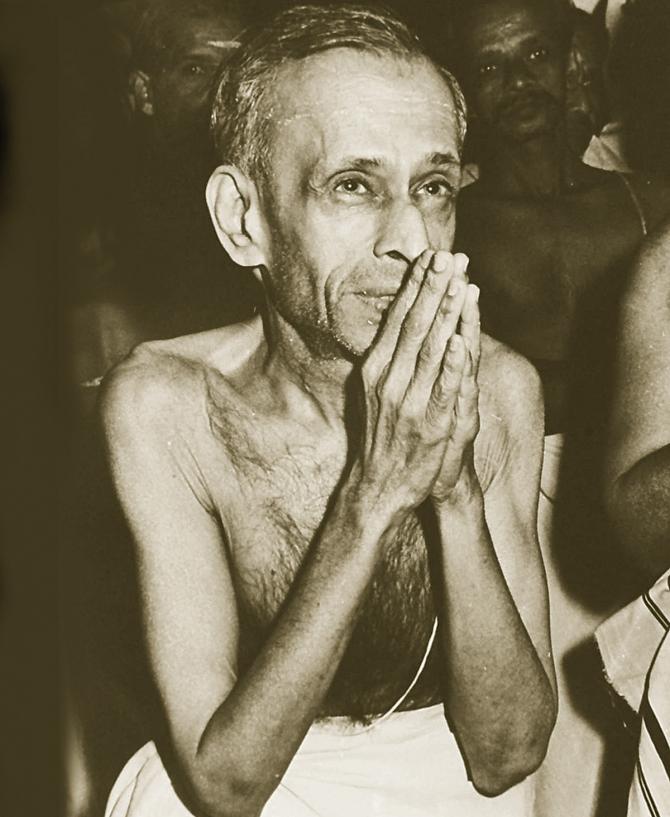 What was the last king of Travancore like?
Why is it important to know who he was?
Why is it important to understand his legacy?
Princess Aswathi Thirunal Gouri Lakshmi Bayi provides the answer in her 13th book, History Liberated: The Sree Chithra Saga (Konark Publishers), which looks at the lives of her uncle and her grandmother -- the Maharaja of Travancore, Sree Chithira Thirunal Rama Varma, and his mother, Maharani Setu Parvathi Bayi.
In this exclusive interview with Rediff.com's Shobha Warrier, the princess explains why she decided to write the book.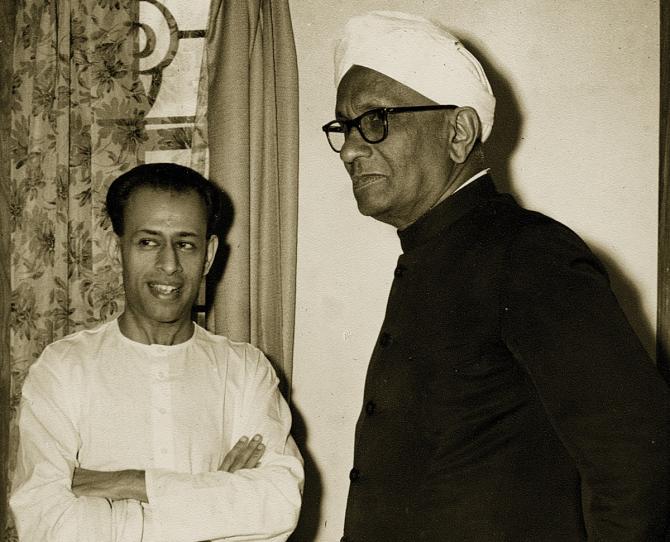 Why did you decide to write a book on your family and choose your uncle, the Maharaja, and your grandmother as the key figures in the narrative? Were they the two people who had a strong influence on you as a child?
This book was long overdue. Many people have felt so.
This was also in response to some unfortunate and, at times, cruel literature which had surfaced in the past years.
I felt that if we do not give a response, only those will remain and the part about my uncle and my grandmother would remain unheard.
They can never be under a shadow, too many people know about them.
Even if I do not write, people will still know about them. But I felt we should reply to certain aspects and points which had been projected.
However, that was not the only reason for writing the book. There were many reasons like emotional, historical, etc.
I finally decided I would write this book as a submission of love to those two very beloved people who have had the maximum influence on our lives -- the lives of my sister, my brother and myself, their own generations, our children and all who came into the family circle.
We lived under their umbrella till they moved on to the feet of Sree Padmanabha Swamy. We continue to live in the palace where we were born, where we studied, where we lived after our marriages and where we had our children.
Incidentally, the respect and love we command in the hearts of the people over which he ruled and their inherited memories are very strong and speak for themselves. You have to see to believe it.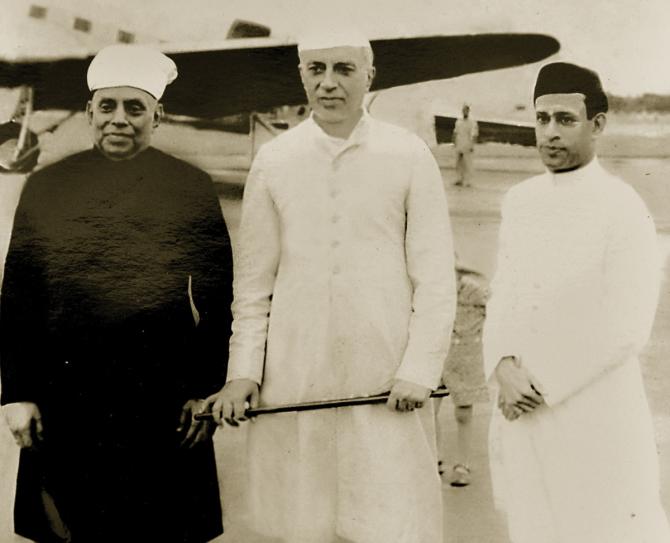 You wrote, 'I can never look on uncle and grandmother objectively, only subjectively. Nor can I attempt a clinical analysis on them.' Like you admitted, did it become a drawback while writing a book on them? How did you overcome it?
I have not tried to overcome what cannot be overcome.
I cannot be objective about my uncle and grandmother. That does not mean I have tried to project them in shades that were not there.
I have been true to my conscience. I have been true to facts as I know them. At the same time, for me, it is not an impersonal evaluation of the life and times of my grandmother and uncle. It is a very emotional thing and I cannot overcome it.
I have not overcome it. It is for the readers to decide and pass their judgement.
You described your uncle as a living saint in the introduction. You grew up watching him.
What kind of an uncle was he; was he close to you and your siblings or distant? When did you start noticing the saintly elements in him?
Yes, my uncle was a living saint.
From the time I can more or less remember, everyone including my siblings knew that he was somebody very, very, special.
Maybe, at that time, we could not think of compartmentalising. We still cannot compartmentalise somebody who is so holistic.
But what a saint he was. What a godly person he was. To describe him in a few sentences in an interview would be an impossibility.
To tell what kind of an uncle he was, you might think it is an exaggeration.
Next to Padmanabha Swamy, our family deity whose blessings have been paramount, all that we have today -- the food that we eat, the clothes that we wear, the roof over our heads, whatever we have materially or immaterially -- can directly or indirectly be connected to uncle and to my grandmother. We remain forever indebted to them.
He was so close to us. The question of whether he was distant to us is unthinkable.
He was so close to us in a hundred ways. Perhaps, if you go through the book, it would be more clear.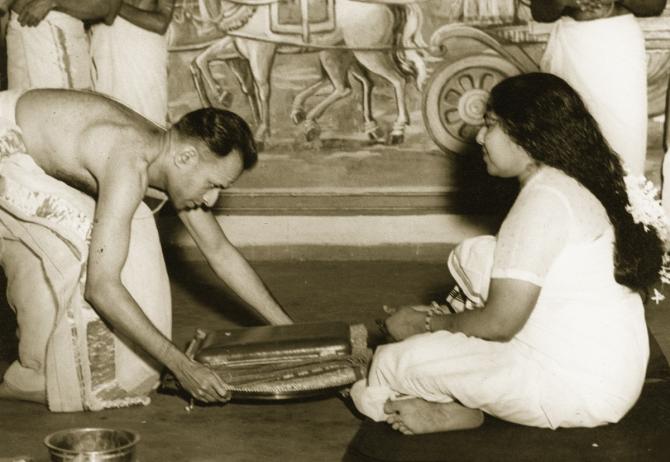 You wrote, 'It is rare to find a son who loved his mother thus, and to the very end he remained so.' The picture of him prostrating before his mother on her 60th birthday displays total surrender and devotion. Was his love for his mother more like the devotion he had towards Padmanabha Swamy?
The love that my uncle had for his mother is very unique. It is difficult to find comparisons.
I cannot say that his devotion to his mother was second to Sree Padmanabha Swamy. That stood all by itself.
There was no comparison. That was uncompromising total surrender, dedication and devotion.
Glimpses from History Liberated: The Sree Chithra Saga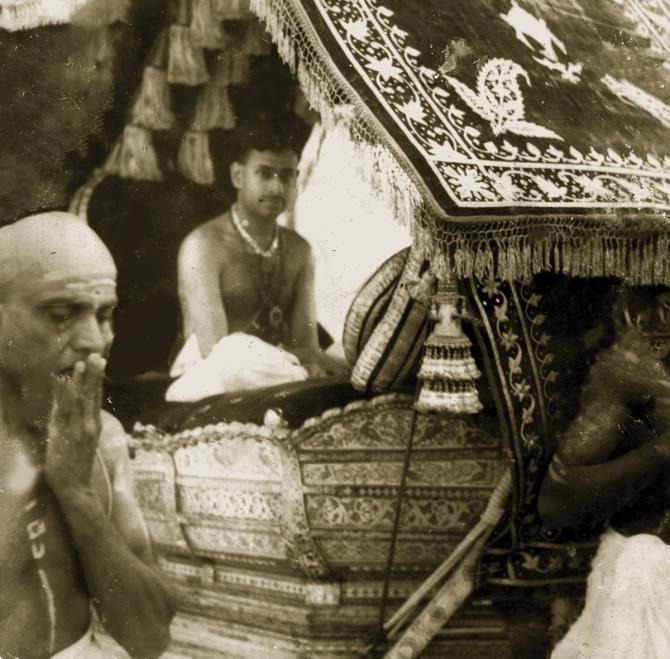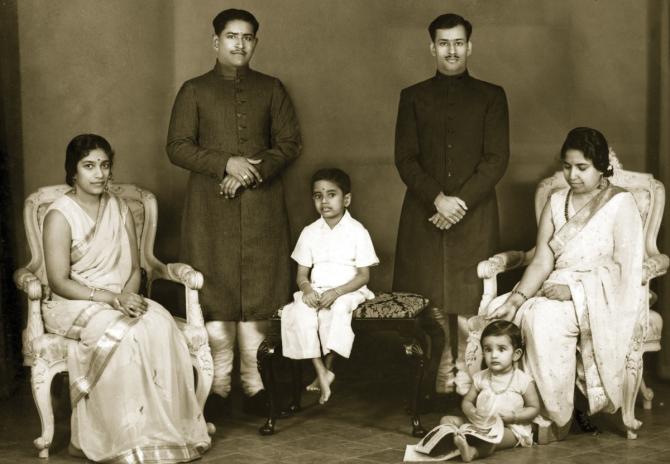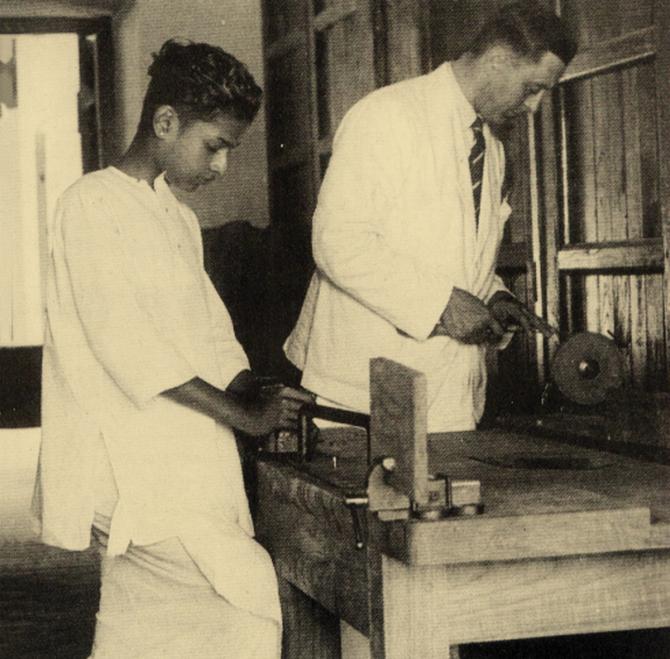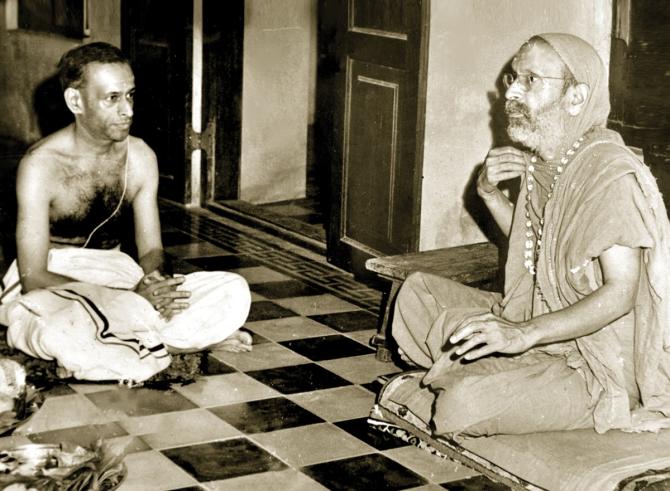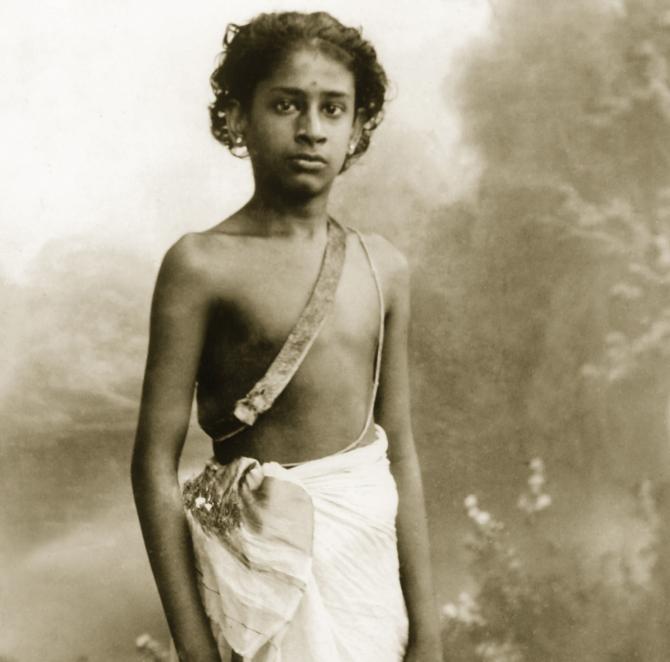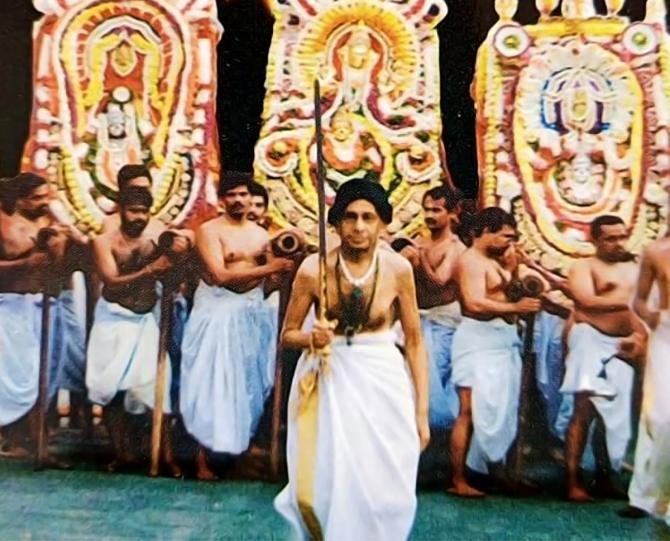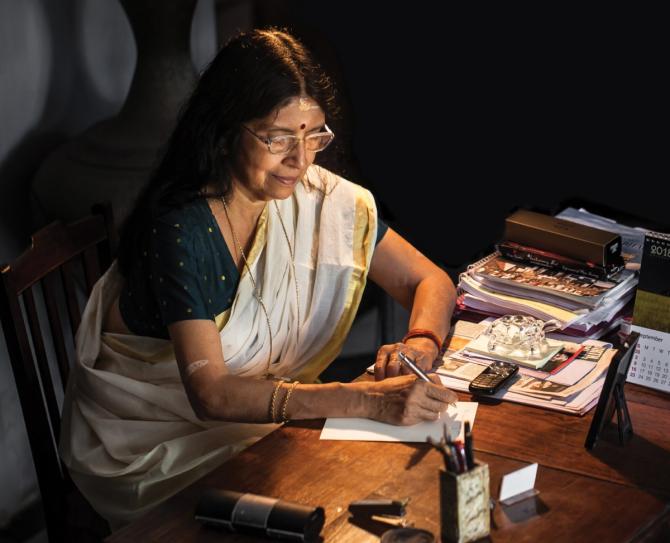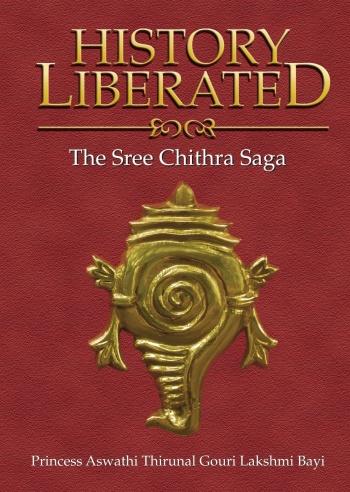 Feature Presentation: Rajesh Alva/Rediff.com