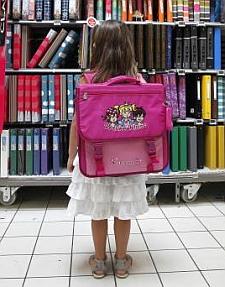 Dinanath Batra, president of Siksha Sanskriti Utthan Nyas and national convener of Siksha Bacho Andolan, shot to fame after he was instrumental in getting American scholar Wendy Doniger's book on Hinduism pulped.

In an interview with G Sreedathan, Batra talks about Bharatiya Siksha Niti Aayog, an education commission set up by the Nyas.

Edited excerpts:
You have been campaigning against the education system in India. What is the problem with it?
When we find a mess in education, certain institutions come up to take up these issues. This is how the Siksha Bachao Andolan came into being.

The aim of the Andolan is to review textbooks that are being taught in schools and colleges. Those books are rotten. Those books are not meant for character-building. These will drive students astray as we have found in NCERT books and books of IGNOU and Delhi University.
What did you do to correct the system?
With this movement, we fought inside and outside the courts. We filed petitions, civil cases in courts right from district courts to the Supreme Court.

These is not only about school books but Hindi books, IGNOU, Delhi University books. So, wherever we found history books being tarnished, our gods and goddesses denigrated, degraded, insulted and abused, we went there.

Then we found that this case is not limited to India but outside too.

Wendy Doniger, professor of the history of religions at the University of Chicago, wrote a book but she found publishers in India. We fought against them also and won. With this long struggle, we won 10 cases.

We did not curse the darkness, we lit a lamp. We have been organising seminars. We have 26 branches in states. These units take up similar campaigns in their respective states.
What is the purpose of Bharatiya Siksha Niti Aayog?
We thought the Andolan is not enough. There should be some constructive work.

We got a body registered as Siksha Sanskriti Utthan Nyas. We took six subjects. They are: Total development of the child, character-building, environment, Vedic mathematics, Hindi and all national languages in the eighth schedule, autonomy in the field of education.

Our thrust is there should be an all-India autonomous education commission. There should be no politics in education but education in politics.

There have been so many committees and commissions. But nothing positive has happened. The Kothari Commission said we failed at the implementation stage.

The name of the commission is Bharatiya Siksha Niti Ayog. We have a separate office. We are contacting luminaries in the field of education. We propose to have a 21-member commission. We have got the consent of nine members and progress is on.
Who all are they?
Kapil Kapoor, former pro vice-chancellor of JNU, J S Rajput, Badrinarayan Khandelwal, and Atul Kothari, secretary of the Nyas.

We have prepared an agenda: We will prepare a curriculum framework and that will be circulated and discussed widely. We shall seek collective wisdom of the country. Again in the curriculum, we shall give importance to physical education, values, yoga, art and craft, co-curricular activities, research, experiences and experiments.

Teacher training is also important. We propose it should be for five years. We are proposing to have an all-India education service on the lines of Indian Administrative Service.

We are proposing that at every terminal stage in school education, students should take up social services. They should adopt slum and rural areas. Patriotism, health care, social consciousness, spiritualism will be part and parcel of our education system.
But your critics say you are trying to saffronise education.
That suits us and is very pleasing to my ears. We want the whole country to be saffronised if saffronisation means renunciation and service. These are twin ideals of our country. If a person becomes saffronised, the shape of the country will be changed. We shall be a role model for the world.
What is your assessment of the functioning of the human resource development ministry?
She (Smriti Irani) has not spoken her heart so far. They are settling. It is good that Smriti Irani has declared that they will have a national commission for education on the pattern of the Kothari Commission.
But if the government doesn't toe your line, what will be your strategy?
Our strategy is to fight to live and win. Apnon se ladna kathin hai (It is very difficult to fight with our own). But when there is a cause and fight for the betterment of the country, we should fight.