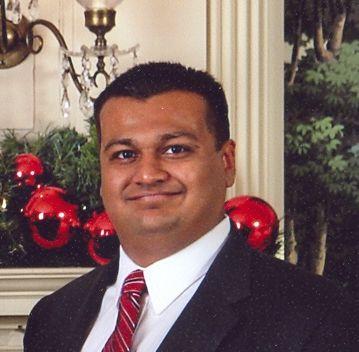 Indian American Raj Shah, who has in the past served in the George W Bush administration, has been appointed as the Republican National Committee research director.
RNC Chairman Reince Priebus made the announcement on Tuesday.
"Raj is an expert on the subject of all things Clinton, and his expertise will be an asset to our party," Priebus predicted.
Shah, who has previously served as a deputy research director at the RNC during the 2012 presidential election cycle, is a Cornell graduate and has also worked on senate and presidential campaigns in the past.
Shah, in expressing his elation over being appointed to this top party position, said, "Americans cannot afford a third term of the Obama administration, but that's exactly what we'll get if another Democrat wins the White House in 2016."
He said, "RNC Research will ensure that the American people will be informed of the facts, the failures of Democrat leadership, and the Clintons' long history of lies, shady dealings and distortions."
Shah most recently served as Co-Founding Partner and Managing Director of America Rising LLC, where he developed the organisation's Hillary Clinton opposition research book.
In an exclusive interview with Rediff.com/ Aziz Haniffa, Shah outlines his plans in the immediate future and why the RNC is focusing so much energy towards Hillary Clinton.
How do you feel to be back with the RNC preparing for the 2016 presidential?
There's no place I'd rather be than at the RNC during a presidential election cycle. This is the only place in 2015 that has the campaign infrastructure needed to take on Hillary Clinton and the Democratic Party.
Why are you such a loyal Republican?
I believe in the Republican Party's principles of free enterprise, smaller government and a strong national defence.
What essentially is going to be your role in terms of the specific research and communications?
I will oversee the RNC's research department, which will be the party's main division conducting opposition research into Hillary Clinton, Barack Obama and the rest of the Democratic Party, as well as serving as a spokesman for the party.
Is it also to bring in as many Indian Americans, South Asian Americans into the GOP tent, because traditionally, they have been Democrat, particularly the second generation?
The RNC will continue to have a growing presence in all of our nation's communities, including the South Asian community. In the 2014 election cycle, Republican candidates across the country reached out at many community events, including Diwali festivals and will continue to be engaged with our community going into 2016 and beyond. Meanwhile, Democrats continue to propose the types of job-killing policies that will undermine this country's unique standing as the land of opportunity that inspired my parents and many like them to come to America.
Why zero in on Hillary Clinton this early?
Hillary Clinton has three super political action committees set up to support a candidacy. She has met with hundreds of advisers to discuss policy, and is scoping out real estate for her campaign headquarters. Most tellingly, she's doing everything she can to avoid taking stances on issues or commenting on the news of the day. She's running for the spot.
Where were you born and raised? Where in India do your parents hail from?
I was born and raised in Norwalk, Connecticut. My parents are from Mumbai. My mother was a dentist and is now retired. My father was trained as an engineer but then started a chain of stores and was a successful small businessman. He is also now retired. My sister Amy is a physician in North Carolina, and is married with two daughters.
What were the positions you held in the past? Also, what are the campaigns you worked on?
I worked as a research assistant in the office of presidential personnel in 2007, following my first job here at RNC Research. I worked on (US Senator) John McCain's presidential campaign and following that, spent the 2010 election cycle working as communications director for a senate campaign in Connecticut.
For the 2012 election cycle, I served as Deputy Director of the RNC Research Department and afterward, was a co-founder of the opposition research organisation America Rising, where I focused on Hillary Clinton and other presidential campaign-related research. This cycle, I'm excited to come back and lead the RNC's Research Department.
I'm excited for the opportunity to work again for the RNC under the leadership of Chairman Priebus, and I am looking forward to electing a Republican President next year!