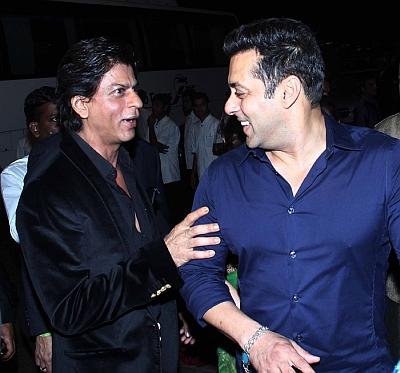 'I am here to point out what is wrong. I bring it to the public's attention. The law has to give justice. I cannot do that.'
'We are activists and used to attacks. The more pressure we are up against, the more active we become. That is part of our life.'
RTI activist Santosh Daundkar, who filed the case against the AIB roast, speaks to A Ganesh Nadar/Rediff.com
A few years ago, a builder wanted to take over Santosh Daundkar's chawl and re-build it. Via a Right to Information petition Daundkar discovered that his chawl was a heritage building and the builder was stopped in his tracks.
That was the beginning of his journey as a RTI activist. Since then he has fought many battles with the powers that be.
The AIB roast made fun about themselves, not about anybody else. What do you find objectionable?
It became a public issue after it was uploaded on YouTube, which is watched by our youth. When we hear bad words, we learn. The message is wrong. Some find it funny, some will take it seriously, that is why we have a Censor Board.
The message they are sending is wrong and that is why I filed a complaint.
You filed a case against policemen in the Salman Khan 'hit and run' case of 2002. What happened to that case?
That case is still on. We are expecting a good result. That case was proceeding very slowly. After we interfered it has come on the fast track.
In 2011 you were attacked by goons in Nagpada (a central Mumbai suburb) because you opposed a builder. Were your attackers punished?
That case is still on. We are activists and used to this. The more pressure we are up against, the more active we become. That is part of our life.
What happened to your petition regarding Anti-Terrorism Squad chief Hemant Karkare's missing bullet-proof jacket after the 26/11 terrorist attacks?
They are still searching. They have not found it.
What action was taken on your complaint in the Adarsh housing society case?
I had filed a RTI petition with the BMC (BrihanMumbai Municipal Corporation). Then the media took over and it became a big issue. I brought the issue to public attention.
There is an army storage depot there. There is no security for it. That is why I took up the matter.
What was your complaint against Shah Rukh Khan's bungalow?
It was a heritage building. I had filed an RTI application to the heritage department. They gave me a list and his bungalow was on that list. I complained that he had no right to change the original name of the building which was Vina Villa to Mannat.
He agreed and said the postal address is still the old one.
You have filed so many cases. How many have succeeded?
I am here to point out what is wrong. I bring it to the public's attention. The law has to give justice. I cannot do that.
Tell us something about yourself. How do you support yourself? How does your family view your work? How do you pay your lawyers?
I am 40 years old. I completed my 12th standard from Siddharth College, Mumbai. My wife Sanskriti has completed her BSc.
I stay with my grandmother in the BIT Chawl, Mumbai Central. I am a full-time RTI activist and we live on our grandmother's pension. My family is very happy with me and my work.
Y P Singh, the retired IPS officer, taught me a lot.
I take up public issues and so my lawyers never ask me for money. I never go to them with my personal issues.