'The government must understand that the Indian Railways is like a Kamdhenu cow. It can look after your GDP, it can look after the health of the nation. But the Kamdhenu cow also needs nourishment.'
'You have not at all looked after the Indian Railways, you have ill treated the Indian Railways, you have mistreated the Indian Railways and you have given the Indian Railways step motherly treatment.'
'I don't think this government has understood the Indian Railways.'
Dinesh Trivedi is a rare politician -- ever smiling, talkative, someone who has defied identity politics so prevalent in India, of caste, region and language.
A Kutchi Gujarati, he has achieved the impossible feat of getting elected from Barrackpore, West Bengal's minority-dominated constituency where more than half the population is poor.
As India's railway minister Trivedi made his mark in a brief period which brought him in direct confrontation with his party leader Mamta Banerjee who forced him to resign after he presented the Railway Budget in February 2012.
There is ample rumour in New Delhi that Trivedi will soon leave the Trinamool Congress, the party he co-founded along with others under Banerjee's leadership.
Perhaps to pre-empt the possibility of Trivedi joining the Bharatiya Janata Party, Banerjee recently appointed him party vice-president.
In an exclusive interview to Sheela Bhatt/Rediff.com, Dinesh Trivedi discusses the challenges confronting Railway Minister Suresh Prabhu who presents the Railway Budget in Parliament on Thursday, February 26.
What kind of Railway Budget is coming our way? What are your expectations?
I would like to wish my friend Suresh Prabhu all the very best. The task which he has before him is such that only Prabhu can help Prabhu.
What I understand -- of course, I am not privy to the Budget -- looking at the health of the railways, I think it is in a huge crisis. I think it is going to go the Air India way.
I have always maintained that our political system has not understood the strength and power of the Indian Railways. The establishment has not even understood a simple thing -- that the Indian Railways can add 2.5% to the GDP.
Without the Indian Railways you cannot even contain inflation because it handles transportation of goods. The railways are a great part of our total infrastructure. It is a very, very, difficult task before Suresh Prabhu.
What is coming our way? Can you help us guess?
My guess is very simple. There is no Budget.
Why?
For a Budget you need resources, and there are no resources available with the government.
There is no way you can increase fares and there is no way you can increase freight charges. Why do I say that?
Because the moment you increase let us say the freight charges because for so long you have been subsidising passenger fares from the income of freight, the elasticity of freight has been stretched to its total limit. Now if you increase freight charges, goods will go by road.
Similarly if you increase passenger fares, people would prefer to go by bus wherever possible.
So in effect, increase of fares or freight charges will reduce total revenue. I hope people understand this.
Don't you see the Narendra Modi effect on the railway ministry?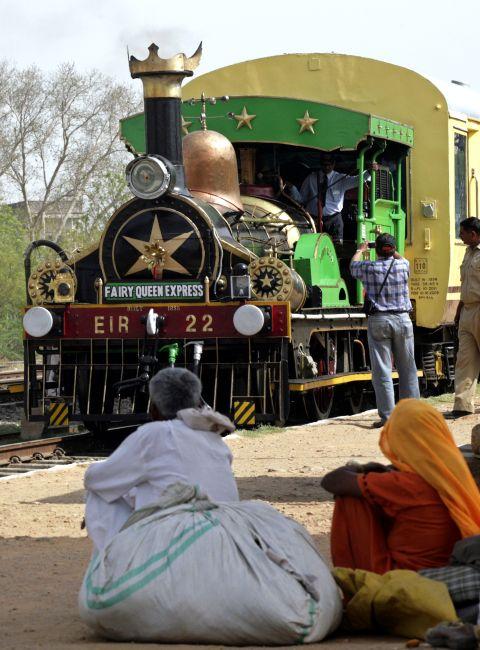 I don't think the government has understood what the Indian Railways are all about.
What is the Modi effect on the ministry?
I think we should give them a little time. We should be patient enough to find out what is going to be the effect.
One thing is very clear: Whatever you invest today is like a seed is to a plant, which then becomes a tree and bears fruit.
The process is going to take ten years. Whatever investment I made in the 2012-2013 Budget, the effect of it is coming now. You see much lesser accidents and incidents.
What elements must be in the Budget for you to term it a good Budget?
If you want to check the health of the Indian Railways, if you want to know the barometer of its health, the barometer of the health of the Indian Railways is its operating ratio.
What I was trying to do was to bring it down to 84 from 95. In five years, I want to bring it down to less than 74. In other words, in order to earn 100 rupees, you have to invest 74 rupees.
When I took over, in order to earn 95 rupees, you had to spend 100 rupees. Now in order to earn 100 rupees, you have to invest 105 rupees. So you are bankrupt.
The railways has no accounting system, so you can do jugglery. It has no accounting system. Nobody knows precisely which activity is giving you profit, which is not giving you profit.
It is like Modi ka Dukaan (grain shop), paisa aaya, paise ko dalle mein rakha idhar kharcha kiya udhar kharcha kiya (Money is earned, kept it in the treasury box, spend it here and there). You can't make out which unit is giving you profit. So they can always adjust accounts their way.
There is something known as budgeted expenditure, what is happening in the future. Budgeted estimate is what all of us know. We never talk about the actual budgeted expenditure.
I have to see how much money the system would have to spend for development. So if you have new lines, you have doubling of the lines, you have got new routes, then it means something.
This is the money you would spend for development. There is a fixed expenditure which you would give for salary, you have to give it for maintainance, pension and stuff like that.
The actual development fund in the 2012-2013 budget was Rs 8,000 plus crore (Rs 80 billion plus). In the last budget, it was only Rs 300 crore (Rs 3 billion).
If you really want to replace all your old assets, maintain all your assets, repair all your assets, you may require Rs 12,000 crore to Rs 150,000 crore (Rs 120 billion to Rs 150 billion). now you have only Rs 300 crore.
The mischief is that there is the budgeted estimate, then comes the revised estimate and then comes the actual (expenditure).
If you are talking about Rs 300 crore as the budgeted estimate of your development fund, the actual must be much less than that. So this is a sign of bankruptcy. We are going the Air India way...
What are the big ideas for the Indian Railways?
I am not trying to pat my back, but I must say the Railway Budget is not a one year affair. I was very fortunate that in the year 2012-2013 it coincided with the 12th Five Year Plan.
So I said in my Budget speech that I am not making a budget for one year, I am making it for five years. And what I expect in 5 years is certain things which I listed out.
The railways has few sections. Number one: The tracks. Two: Rolling stocks which means coaches, wagons, locomotives. Third: The signal systems. Forth: Your bridges. Fifth are the assets all over India in form of stations. There is nothing much beyond these.
You have to spend money on these five. All five are priority, but at the moment if I have to spend a lot of money, I would spend a lot of money on signalling.
Why?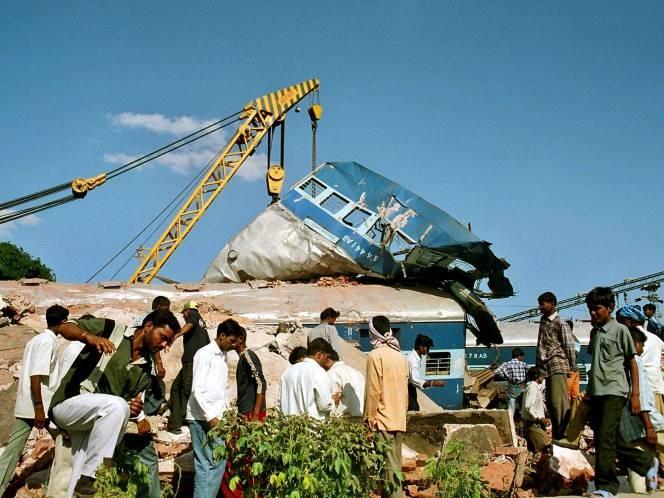 Signalling needs to get modernised. Most of the accidents are because of our system of signalling. Signalling should be directly connected through your modern braking system.
Supposing a locomotive pilot jumps a red light, even if he applies the brakes or not, the brakes automatically get applied like we have in the Metro.
It is not rocket science. We have done it and a lot of things were imported during my time and in a lot of places it is already working. Once we have modern signalling at all places, we will be much efficent.
Take the simple example of airlines and airports. Maybe about 15, 20 years back between two aircraft they used to keep a lot of space. Now it is like bumper to bumper traffic at airports. One aircraft lands, then another lands, then another, and everything you know goes on smoothly. It is because of modernisation of equipment.
Similarly in the railways you have to keep a gap of two kilometres between two trains. At any given point in time, between this two km band nothing happens.
If you modernise this, then it is almost like bumper to bumper. Then you have alert systems -- if you have a train ahead of you, it automatically stops. These are things that are required.
Why does it take time for things to take shape in the Indian Railways?
Because we have not understood it. The establishment, the various governments have used the railways as a political tool. That if you support us, we will give you the railways.
Railways have always been used as a carrot, and not as a national asset. I think we have done a total disservice to the nation by using the railways as a bribe.
?How do you compare the railways with other ministries?
The railways is one of the best organisation in the world. The railways are like the army and the general of this army is the minister.
The minister is like god for the well-knit railway family. The minister can change the colour of the train, the minister can change the name of a station, the minister can change the direction of the train.
He is like god and that is our weakness in the system. I have always said that we have politicised the Indian Railways.
Are your hopes on the higher side or the lower side?
I have no hopes at all!
The last time I had mentioned that Sadanand Gowda's Budget was a lost opportunity. This time, there is no opportunity at all. I am afraid the doctors have not understood the disease.
What do you think of the plan to introduce bullet trains?
The Sixth Pay Commission is knocking at the door. It may take some Rs 70,000 crore plus (Rs 700 billion plus) from the system. Then, the burden of additional pensions. Where are you going to get that kind of money?
The government must understand that the Indian Railways is like a Kamdhenu cow. It can look after your GDP, it can look after the health of the nation. But the Kamdhenu cow also needs nourishment.
If you tie the Kamdhenu cow and you don't feed it and expect that she looks after the country, it doesn't happen.
You have not at all looked after the Indian Railways, you have ill treated the Indian Railways, you have mistreated the Indian Railways and you have given the Indian Railways step motherly treatment.
I don't think this government has understood the Indian Railways. We talk about bullet trains. First get your infrastructure in order, strengthen it.
The bullet trains are a great idea once you are strong. It is like you have a disease, but you want to use cosmetics on the face.
First be strong, the rest will come automatically. The priorities have to shift.
Does the Indian Railways have the werewithal to implement the idea of bullet trains?
The Indian Railways can do anything. Right form a gangman to a boardman, they are the most knowledgeable people. They are the best people you can get. But I am afraid, since the railways is going to go the Air India way, the best brains that used to come to the railways, the first class rankers, the engineers, are not coming now.
So what you are getting, increasingly, is average talent.
In the long run, you are going to have a lot of problems in terms of maintainance, in terms of safety.