'In Mumbai, the mortality rate was reaching a percentage of almost 8 plus in about April.'
'But now over last one month, we have come down.'
'We have drastically controlled mortality.'
'We are now about 3.9.'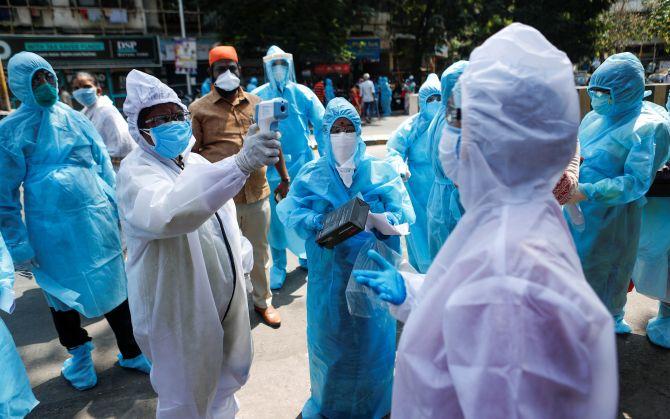 A special committee of medical experts was formed, mid-April, by the Maharashtra government to examine the deaths that have occurred so far due to COVID-19 in Mumbai and surrounding areas.
Its further purpose was to recommend ways in which to reduce mortality in Mumbai and the Mumbai Metropolitan Region, which includes the seven municipal corporations -- Municipal Corporation of Greater Mumbai, Navi Mumbai, Mira-Bhayandar, Thane, Kalyan-Dombivali, Bhiwandi-Nizampur and Ulhasnagar.
The committee is headed by Dr Avinash Supe, executive director at the Hinduja hospital, Khar, north west Mumbai, who had a long innings as the dean of the King Edward Memorial Hospital and its attached Seth Gordhandas Sunderdas Medical College in Parel, central Mumbai.
Dr Supe tells Rediff.com's Vaihayasi Pande Daniel about how the committee is going about investigating the patterns of COVID-19 deaths.
First, Some important updates on the situation in Mumbai and nearby that emerged from the interview with Dr Supe:
Mortality rates for Mumbai and nearby districts:
"In Mumbai the mortality rate was reaching a percentage of almost 8 plus in about April. But now over last one month, we have come down -- we have drastically controlled mortality -- and we are now about 3.9. This is a very positive side according to me.
"Thane has more cases but less deaths.
"Areas like Raigad, Palghar, sometimes, in some pockets there are deaths. Cases may be there, but death rates are similar, 3 to 4 per cent, not really high."
Spread between Mumbai and its surrounding regions needs to be curbed:
"Mainly these deaths are because people are coming to Mumbai and going back.
"Many hospitals and many areas in Mumbai have people working in essential services. They stay in Kalyan, Dombivili, Thane, Vasai Virar...
"These are the people who have to be careful (every time they go home) either maintain social distancing, washing and all those kinds of things. Because that is where the spread is occurring."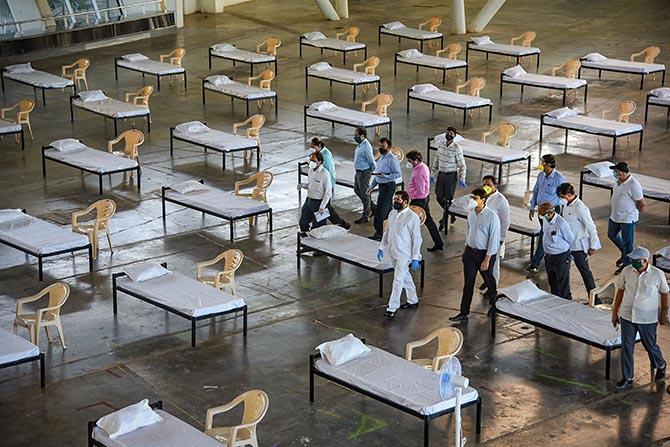 Case peaks for COVID-19 in Mumbai and surrounding areas:
"Predictions are that numbers will continue to rise till May end. Maybe first week of June will be our peak. Then maybe numbers will start to recede some.
"The way the lockdown is lifted will have its own implications."
On the Mumbai lockdown:
"The idea of having a lockdown is to flatten the curve so the city's health system doesn't collapse.
"Trying to have dignity in the management of the health system so that more people are taken care, nobody is left untreated and mortality is under control.
"That is what we have to look at, in these kinds of decisions...
"If numbers come in a huge wave, then Mumbai we will not be able to handle it.
"If there is no lockdown, then these issues will come.
"If you have a lockdown, we will be able to flatten the curves and manage these patients better.
"Some areas can be released, where there are not many patients.
"Some areas which are hotspots, containment has to continue.
"The lockdown has been slightly released now. We need to worry about rural areas.
"If we don't take care to quarantine people, who are going into a rural area, then there might be an uprise of cases in those areas."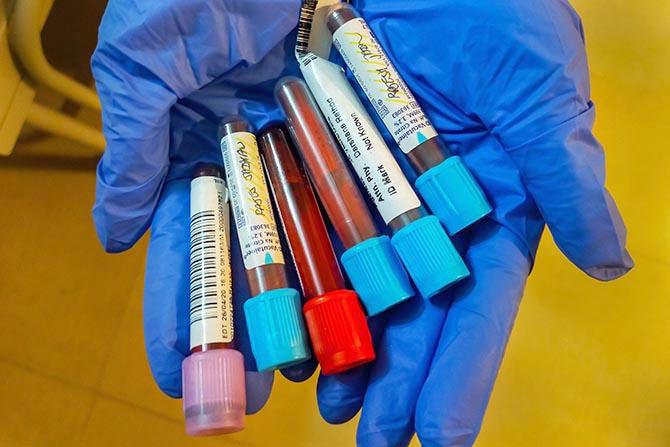 On the number of asymptomatic cases:
"India has done 12 lakhs of tests and 56,000 are positive.
"Now 15,000 cases in Maharashtra and 10,000 cases in Mumbai.
"Number of tests in Mumbai and surrounding regions fairly high, but the number of tests which have come positive are only 10,000, in Mumbai for instance.
"Asymptomatic patients are also high. We have 50 to 60 per cent patients in Mumbai who are asymptomatic, or have mild symptoms.
"Asymptomatic patients need to be contained, kept in quarantine and not spread cases to rural areas."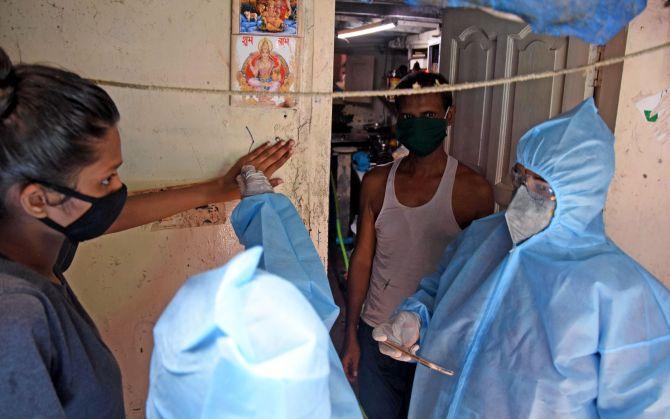 Highlights from the first report of this committee examining mortality:
"The first report is of about 131 patients.
"Mainly talking about the kind of pattern of deaths. We were seeing that males were predominantly more than women, 65 per cent were males.
"Age group of deaths: More were seen from age 51 to 70. Saw some deaths from age 21 to the 40s. A few deaths.
"About 76 to 77 per cent of patient deaths had some kind of a comorbidity. The main comorbidities were the presence of diabetes, hypertension, some kind of a cardiovascular diseases. A few patients had cancer.
"Maximum had hypertension, diabetes, diabetic ketoacidosis (a diabetes complication, when excess ketones are produced) and other comorbidities."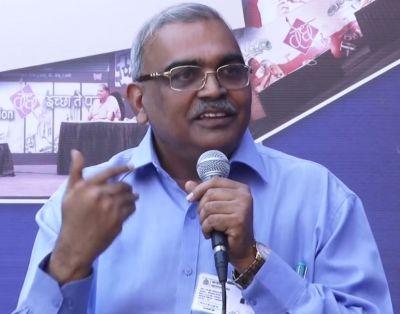 Most important finding:
"Between onset of symptoms to death, the time was around 6.5 to seven days.
"Time between onset of symptoms and hospital admission was around four to five days. Maximum patients died within two to three days of admission into hospitals.
"Need to pick up patients early. Then will be able to save them better.
"The Maharashtra government has acted upon (this information) very well to reduce the time interval. Screening patients quickly... They have set up oxygenation centres... There is an ambulance line and the helpline 1916, which manages allocation of beds and ambulance services for patients."
How long will the battle against COVID-19 go on for?
A little longer struggle than one or two months. It is going to be a year-long struggle.