'Farmers will still survive because they will eat what they produce.'
'What will the rest of the people do? What will happen to them?'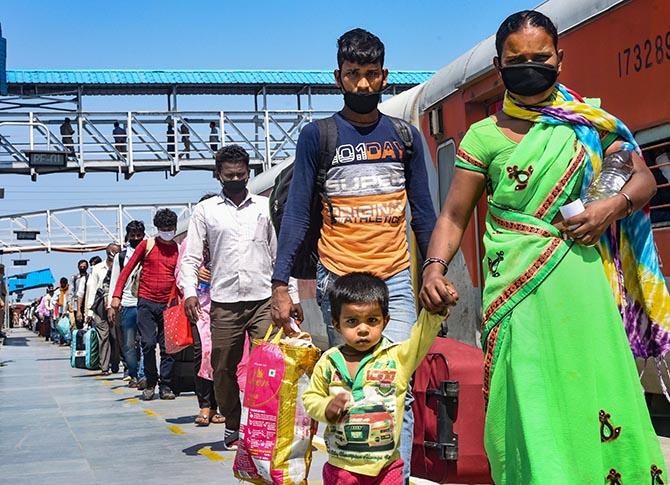 "The government will have to provide something for migrant workers or else you will see some huge uprising or unrest," Nikhil Dey, the Mazdoor Kisan Shakti Sangathan activist, tells Syed Firdaus Ashraf/Rediff.com in the concluding segment of a two-part interview.
You have petitioned the Supreme Court of India to pay the full wages for every day of the lockdown period to NREGA workers. What is the amount these workers are supposed to get paid and how much are they getting paid?
Wages for one NREGA worker is an average of Rs 200 per day, but that differs from state to state. And if they were paid these workers would have got Rs 6,000 for the month of April when there was a complete lockdown.
This money could have come out of the Budget as in NREGA 100 days wages has to be paid. Now there is a Budget and there is a legal mandate.
By law you are not allowing these workers to go out and there is no attempt to pay these workers.
In a short period these workers's dignity was lost and they had to go hungry and travel to their native place hiding in dumper trucks.
Has the government and Indian society become completely insensitive to the poor?
It has and we need to reflect upon this. We will never be able to fight the pandemic if we don't come together and fight.
And today we (rich and middle class) have this attitude that those who are not from our social class we have distanced them from our minds due to COVID-19.
And we talk of nationalism and patriotism all the time.
We should have made arrangements for the economic security for these workers, but we did nothing except pass orders.
We have double standards as the government arranged buses for students, rich people and tirth yatris, but did nothing for workers.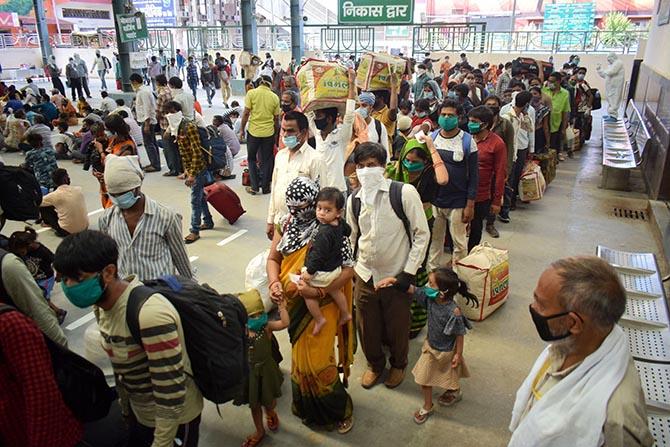 You have been talking about this new Urban Employment Guarantee Act with other economists. Can you tell us how it will help when already there is no business in urban areas?
It is like a fallback measure. When these migrant workers come back, the industry will not be able to assure them 26 days of work in a month.
They cannot survive on 10 days of work and this is a huge problem for the informal sector so the State must run a minimum urban employment guarantee kind of programme.
This can be used in an innovative fashion by giving some kind of public employment at minimum wages with some kind of economic security to migrant workers.
In times of global capitalism, you are talking socialism! How is it possible to implement this on the ground?
We have the Employment Guarantee Act (MNREGA 2005) in India when capitalism and globalisation was all over the world so it makes no sense to give labels.
Look at America, they are providing a package of $500 billion of support. They are giving income support to every single family.
This is the big capitalist country of the world. We may not give $500 billion, but we can put 6 per cent of GDP in support (to our citizens).
But these laws don't work on the ground -- like under the Inter-State Migration Act, 1979 employers have to pay home allowances to their workers, but no one does.
Which labour laws have been implemented? Not a single labour law has been implemented.
Under the National Disaster Management Act orders passed by the labour department, employers have to pay their workers full wages. Has that been implemented?
Construction workers are not getting any rights and they are not even registered under the Building and Constructions and Workers Zct. The Inter-State Migration Act is just a piece of paper.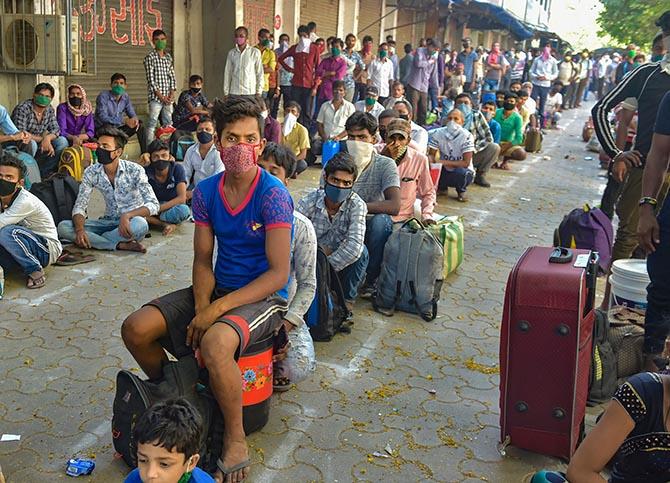 The world marked Labour Day on May 1, but the condition of workers has only worsened since the Haymarket incident in 1886 (external link). Would you agree?
Workers have been organising and they have been fighting, but we have this great capitalist dream that has shown how much strength it has.
Even the middle class realises they have a little bit of a cushion, but now there will be a tremendous collapse of the economy and we have not even begun to evaluate that.
After migrant workers, the COVID-19 crisis will hit the middle class.
Farmers will still survive because they will eat what they produce. What will the rest of the people do? What will happen to them?
In six weeks the great capitalist economies are finished and no one knows how long they will take to recover.
You think capitalism has failed and this pandemic has proved it?
You cannot sustain this model. You are going to see that everyone is going to ask the government for money.
Every industry will ask for money and where will the government get this money from? They will have to think of a different economic model and distribute resources.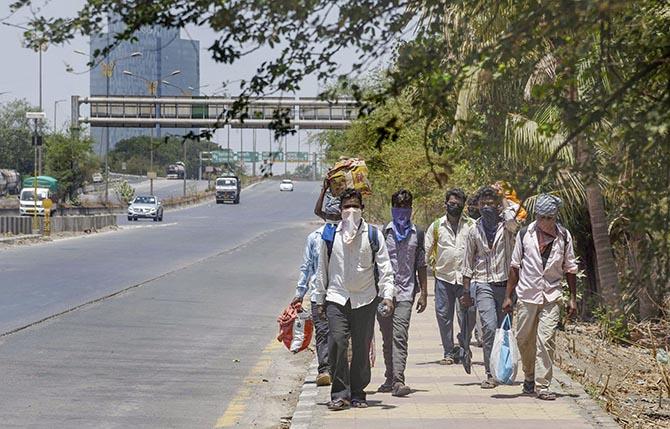 What future do you foresee for migrant workers?
Just now migrant workers have a very dark future.
Now they want to go home and be comfortable there. They left their homes in Uttar Pradesh and Bihar because they did not have employment opportunities over there.
The government will have to provide something like the Employment Guarantee Act for these workers or something else like that or else you will see some huge uprising or unrest.
Some Urban Guarantee Employment Act or Rural Employment Guarantee Act has to come.
We have to give workers theirs dignity and equity and carry them along with us.