'There are reports of political dissent mounting on Xi Jinping's handling of the Wuhan fallout.'
"The next two years will witness intense political jockeying for top posts in China," Srikanth Kondapalli, professor in Chinese studies at Jawaharlal Nehru University, tells Sheela Bhatt in the concluding segment of a two-part interview.
Chinese President Xi Jinping called US President Donald J Trump. What does it signify? Is America's coronavirus crisis compelling President Trump to repair the strained US-China relationship?
In the light of the spread of COVID-19 from China to different parts of the world, including into the US, the telephonic conversation between the presidents of the US and China appeared to have led to a cooling down in relations.
Xi suggested that both need to cooperate while Trump acknowledged the 'strong understanding' of China in addressing the virus.
While such a conversation is necessary for strategic stability, there are many underlying tensions between the two that cannot be resolved in the short to medium term.
China-United States relations have become strategic in nature recently. They are the first and second largest economies in the world.
In the last few years, the new US government under Trump has been revising the four-decade China policy and has been demanding reciprocity in all aspects.
This has led to enormous tensions in bilateral relations. President Trump has been demanding full market access which China enjoyed with every country after it joined the World Trade Organisation and earned the second largest economy status as well as the largest exporting country.
The US has also been critical of China's positions in Tibet, Xinjiang, Taiwan, South China Sea and others.
The latest issue that led to acrimony between the two countries is when President Trump insisted that it is a 'Chinese virus"' and US Secretary of State Pompeo called it 'Wuhan virus'.
China accused the US of spreading the virus during the Wuhan military sports event in October last year.
China thinks that the US is containing it while the US assumes that Beijing is trying to replace it as the hegemon.
Foreign Minister Wang Yi's intervention at the Munich Security Conference suggested to the upcoming conflict with the US while the US national security strategy identified China (and Russia) as strategic competititors.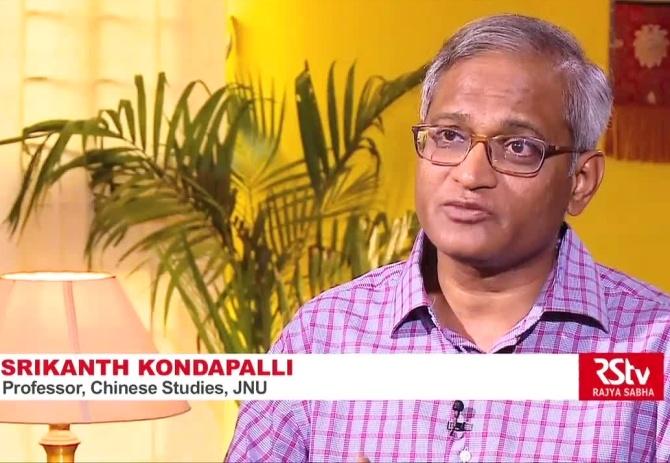 How's Xi Jinping's position within the politburo of the Chinese Communist party and with the people of China post-COVID-19?
COVID-19 is likely to impact upcoming political activity in China.
China had already postponed the once in a year March 2020 'two sessions' -- National People's Congress and China People's Political Consultative Conference meetings which were held regularly since 1995 -- with the participation of nearly 3,000 members coming from different parts of the country.
If we go by the past pattern, the preparations for the 20th Communist party congress (to be held in normal course in 2022) are due early next year which will be preceded by 40-odd 'electoral blocks' sending party deputies to the national congress.
As with the previous such congresses, intense political activity is expected. More so with the 20th party congress as the previous 19th party congress has not identified the 'next generation' of political leaders.
If Deng Xiaoping's fixed tenure arrangement is to be implemented all current seven politburo standing committee (PBSC) members except Zhao Leji and Wang Yang will have to retire observing the 68 years limit.
This suggests the next two years will witness intense political jockeying for top posts in China.
At the March 2018 National People's Congress session, the fixed two-tenured constitutional posts of president and vice president have been abolished, indicating to the current incumbents continuing to hold these posts although in China's political system the general secretary of the party and the party's central military commission head are more powerful.
What is significant is that since 2012, power was centralised around the 'core' of Xi Jinping's leadership.
Also, the context of the current COVID-19 outbreak coincided with the animated political struggle in China.
Soon after the 18th party congress in late 2012, from mid-2013 onwards politburo members met in 'democratic life meetings' -- freewheeling but with 'criticism and self-criticism' sessions.
While the early meetings legitimised and centralised Xi's authority, meetings in the last few years were reported to have become stormy with a number of issues becoming the focus, including the debilitating tariffs imposed by the United States, expansion in Sino-US conflict on several issues such as the South China Sea, Uighur Bill, the Tibet Travel Act, Hong Kong, the Asia Reassurance Initiative Act and others.
It was reported that Xi of late has come under veiled criticism from other political factions on tackling of the above issues.
A reflection of these is also that the 4th plenum meeting of the Communist party was held almost after two years after the previous plenary meeting.
There are also reports of political dissent mounting on Xi's handling of the Wuhan fallout.
It was reported, for instance, that a letter was submitted by high-level leaders like Vice President Wang Qishan and others for a full-fledged meeting to discuss the current political situation in the country.
Since there is no free press in China, these developments are difficult to confirm.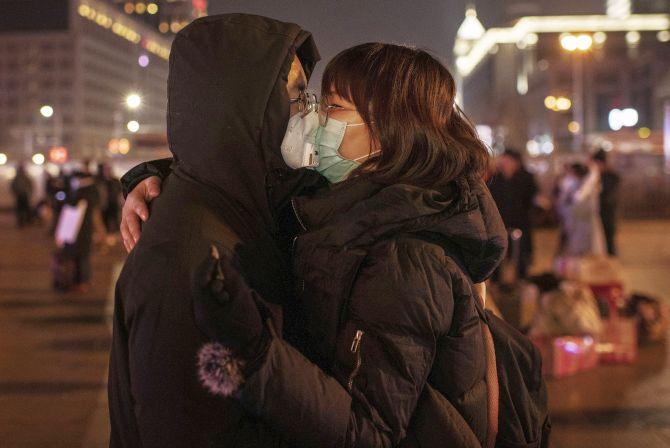 How will it reset its global diplomacy? As the US and Europe are badly hit with COVID-19 and the economy of many countries is in shambles, how will China get hit in turn?
Is a new international paradigm in the making?
COVID-19 has debilitated vast swathes of the globe with trails of death, infections, panic, disruptions in travel, trade, economy and socio-psychological stress.
In the light of this grim situation, China's global diplomacy is mainly aimed at refurbishing its image as a 'responsible big country' and reflected in its 'limited capacity' donations of masks and medical equipment; keeping Taiwan away from the WHO; calling the G-20 on March 26th to restart production, stabilise markets and curbing trade protectionist trends as China is heavily dependent on these markets; and stake for global and regional leadership positions.
Xi had telephonic conversations with his counterparts in the US, Russia, Italy, Spain, France, Germany, Pakistan, Brazil, Poland, Kazakhstan and other countries besides the UN secretary-general.
Earlier, China was critical of those countries who evacuated their nationals from virus-ridden Wuhan. However, after cases were reported from those who travelled to China, it placed a ban on entry of foreigners.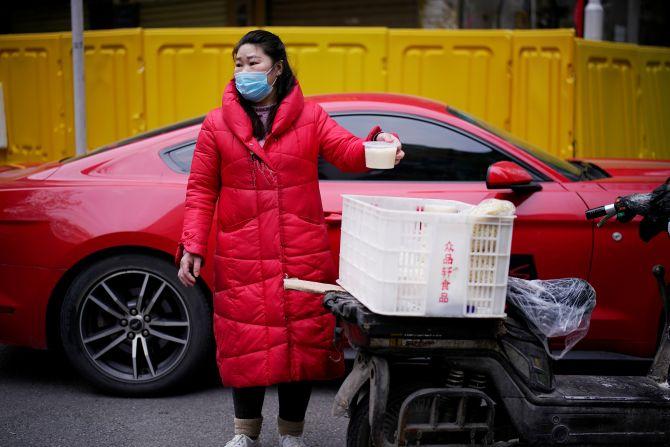 Is China's role inevitable in fighting COVID-19 due to its capacity to manufacture health equipment in emergencies like this?
In order to counter COVID-19 across the world, many countries have announced financial and other resources outlays to mitigate the situation and provide medical support.
China reportedly committed 3 percent of its GDP although the exact figures may not be known.
Also, many in China are ordered to serve 'voluntarily' the "motherland". A $344 million fiscal package was announced for triggering production.
The Chinese Diaspora and Chinese nationals abroad were asked to donate extensively and fixed quotas of their savings are given for them to fulfil.
Even though many countries have imposed a ban on the export of masks and medical equipment, these nationals have been able to procure such equipment and ship these to Wuhan since January.
With persistent reports of inadequate medical supplies, China is eyeing huge contracts for the export of medical masks and equipment to the US.
Chinese companies like Don Polymer and others are ramping up production of masks and other equipment with a total of over 100 million masks produced a day.
These are expected to be exported to the US which had earlier restricted Chinese exports, but finds itself helpless now.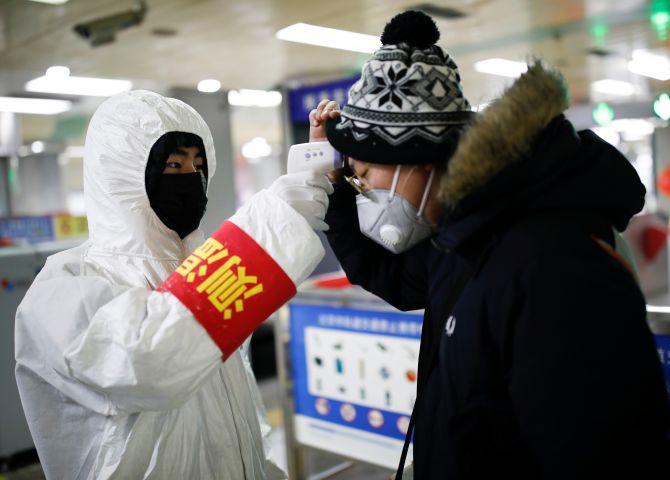 What plans has China implemented to uplift its economy after the COVID-19 outbreak?
China's political leadership's main efforts since late January are to restore production.
The impact of COVID-19 on the economy, however, is debilitating.
The 17-month tariff war with the US has sapped China's economy although its fundamental advantages are still intact.
On December 17, 2019, the China Daily editorial published an article suggesting that there were improvements in the industrial and retail sectors. It also stated an increase in foreign trade by 2.4 percent in 2019.
While the economy grew in the first half of 2019 at 6.3 percent according to official figures, the year may have ended growth rate of about 6.1 percent.
International retailers shut shop in China given the situation.
Starbucks shut half of its 4,000 stores in China. 70,000 cinema halls have been closed.
Apple products maker Foxconn could not open its Longhua complex.
The South Korean firm Hyundai had suspended its car production in China. Others are following suit.
Small and medium enterprises are affected according to Huang Qifan, vice chairman of the National People Congress's financial and economic affairs committee.
Huang also stated that the retail sector, services sector, tourism, hotel industry are worst affected.
Alibaba, which is the only firm in China to dish out statistics on its turnover, stated that while food deliveries have gone up, clothing and electronics sales were affected.
China's stock exchanges fell over 8 percent in the initial period.
The enactment of the recent law in Guangdong -- the hub of manufacturing in China -- to seize private properties in order to contain and control the spread of the virus could have negative effects on the economy.
China may overcome these economic problems in the medium term, but the damage to the already sagging economy could linger on.
Nevertheless, it was reported that China's political leadership have sent circulars to restore production across the country.