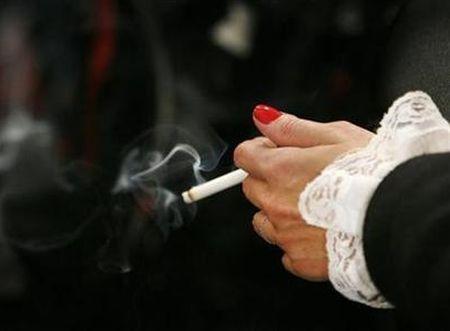 'Have you seen foreign cigarette packets? They only have words warning us about the use of tobacco. While ours have pictures already covering 40 per cent area. I am just saying wait for our study before increasing it.'
'I repeat that I am aware that gutka and tobacco are harmful. Awareness is what we need. We are creating awareness. We are doing it on radio and television.'
BJP MP Dilip Gandhi, who says there is no study in India that links tobacco use with cancer and has stayed the increase in size of pictorial warnings on cigarette packets, speaks to A Ganesh Nadar/Rediff.com
Bharatiya Janata Party MP Dilip Gandhi is in the eye of a national storm.
On April 1, the pictorial warning on cigarette packets was slated to go up from 40 per cent to 85 per cent of the area of the packet. This decision has been now stayed as Gandhi, who heads a parliamentary panel on subordinate legislation, has said that there is no Indian study to prove that tobacco use causes cancer.
The MP from Maharashtra spoke with A Ganesh Nadar/Rediff.com
If tobacco causes cancer abroad, it will cause cancer in India. People are the same the world over.
I agree that people are the same the world over, but the climate and environment is different here.
I agree that tobacco is bad for health. The effects of cigarettes, bidis and gutka are not the same. Each has a different effect and we have to study that.
Why have you stopped cigarette manufacturers from increasing the size of the pictorial warnings on packets?
Have you seen foreign cigarette packets? They only have words warning us about the use of tobacco. While ours have pictures already covering 40 per cent area. I am just saying wait for our study before increasing it.
Cancer is not caused by tobacco use alone, but it is the major cause of cancer.
People say that. I have given money to many people for cancer treatment. People come to me as I am their MP.
Many people who do not smoke also get cancer. The government is running an awareness campaign against smoking.
You are talking about the livelihood of 40 million people involved in the tobacco industry. What about the lives destroyed by it, which are much more in number?
I was talking about the labourers in the industry and those involved in agriculture. I have confidence in our doctors. That is why I want to take a decision after our doctors conduct a study.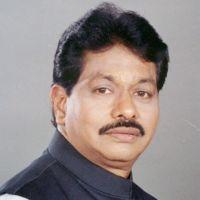 If tobacco is not the cause of cancer, then why have so many states banned gutka?
I repeat that I am aware that gutka and tobacco are harmful. Awareness is what we need. We are creating awareness. We are doing it on radio and television. Do not measure everything with the same tape.
You talk about an 'Indian study.' How long do you think that will take? Has any Indian study been started?
We will start it immediately. We have suggested it to the health ministry. Our committee will also tour many states, we will see for ourselves.
Do you smoke or use any tobacco products? If any of your friends or relatives smoke or chew tobacco, do you discourage them?
Our elders and our saints have told us that we must not smoke or drink. I follow their advice and also advise others to refrain from tobacco use.
For how long will your stay on increasing the pictorial warning area on cigarettes be there?
Till the study is over, the decision will be kept pending. Once the study results come in then the government will take a decision.