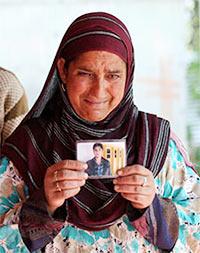 'We have spoken on several occasions about the very serious human rights abuses faced by members of the Kashmiri Pandit community.'
Aakar Patel, Executive Director, Amnesty International India, who is in the eye of a storm following charges of sedition against the human rights watchdog by the Bengaluru police, speaks to Rediff.com's Prasanna D Zore about the charges leveled against him and Amnesty.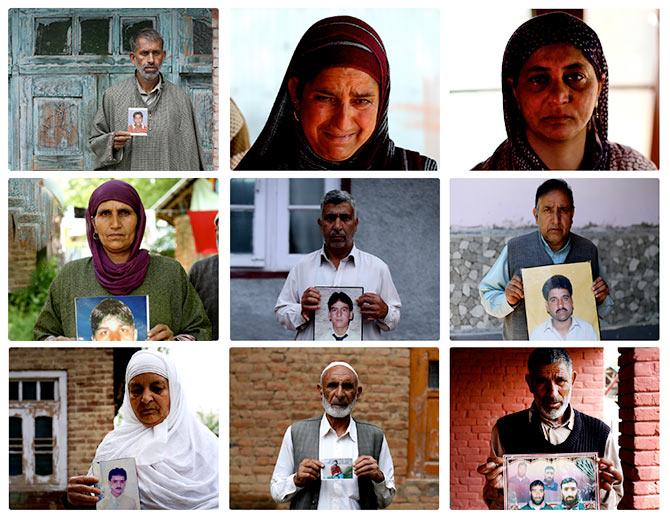 IMAGE: Broken families profiles the stories of families who are demanding justice for their dear ones killed by security forcs in the Kashmir valley. Photographs: Kind courtesy, Amnesty International India
When is Broken Families coming to Mumbai? Or is the Bengaluru ruckus still weighing down on you and Amnesty International India?
The events in Mumbai and Delhi have been put on hold due to concerns over the security of families.
The families' stories are available on a digital platform Broken Families (external link).
This case (the charge of sedition against Amnesty International India) will not affect our work and we will continue to highlight human rights abuses in India and around the world.
Whenever 'Broken Families' comes to Mumbai, do you think the ABVP (Akhil Bharatiya Vidyarthi Parishad) will let you go ahead with it?
At the events, we invited families from Jammu and Kashmir who had suffered rights violations to share their personal stories of grief and loss with people outside Jammu and Kashmir.
The government is obligated to respect and protect the rights to freedom of expression and association for all.
We respect the right of everyone, including the ABVP, to protest against us, as long as the protests are peaceful.
Is Kashmir the only state in India where human rights are violated by the armed forces and the police?
Why this focus on the state?
No, and our work reflects this. In just the last one year, we have spoken about human rights violations by armed forces or the police in states including Manipur, Chhattisgarh, Uttar Pradesh, Bihar, Arunachal Pradesh, Madhya Pradesh, Kerala, Tamil Nadu, Andhra Pradesh and Karnataka.
We have also condemned abuses by armed groups. For example, here is an extract from our 2015 Annual Report.
In March, three men were tortured and killed in Lohardaga, Jharkhand state, allegedly by Maoist fighters. In May, around 250 villagers were abducted and held hostage for a day in Sukma, Chhattisgarh state, reportedly by Maoist fighters attempting to pressurize the state government to stop work on a bridge. Maoist armed groups were accused of threatening and intimidating Adivasi (Indigenous) people and occupying schools.
In Jammu and Kashmir, armed groups threatened mobile phone operators and attacked mobile towers and telecom offices in May, June and July, killing two people. In September, unidentified gunmen killed a three-year-old boy and his father in Sopore. The same month, the bodies of four armed group members suspected to have been killed by rival groups were found in the state.
In July, armed group members attacked a police station and bus station in Gurdaspur, Punjab state, killing three civilians.
Outside India, Amnesty International has worked on issues of human rights violations by the armed forces of several countries, including the United States, the United Kingdom, Pakistan, Saudi Arabia, Russia, Syria, Nigeria, and Egypt.
Is the Kashmir problem only a Kashmiri-Muslim problem?
What happens to Kashmiri Pandits and their narrative?
Don't Kashmiri Pandits have a story, as poignant and as tragic, to tell as those of the Kashmir's Muslim population?
The event was held as part of a campaign based on the report Denied: Failures in accountability for human rights violations by security force personnel in Jammu and Kashmir, published in July 2015, and publicly available.
The focus of this report is the obstacles to justice faced in several cases of human rights violations believed to have been committed by Indian security force personnel in Jammu and Kashmir.
It focuses particularly on Section 7 of the Armed Forces (Jammu and Kashmir) Special Powers Act, 1990 (AFSPA), which grants virtual immunity to members of the security forces from prosecution in civilian courts for alleged human rights violations.
At no point have we stated that this is a problem faced by people from any one religion.
We also did not discriminate between the families we interviewed for the report on the basis of their religion.
We have spoken on several occasions about the very serious human rights abuses faced by members of the Kashmiri Pandit community.
In the 1990s, we commented in our Annual Reports on the killings by armed groups of civilians, including members of the Hindu minority.
We have condemned massacres such as the 2003 killing of Kashmiri Pandits in Nadimarg, and asked authorities to ensure justice.
In 2014, when the newly elected government suggested that it would rehabilitate the families of displaced Kashmiri Pandits, we welcomed the announcement, and asked for effective remedy and reparation to be provided.
Even in our 2015 report, we spoke about how attacks by armed groups had forced hundreds of thousands of members of the Kashmiri Pandit community to leave the Kashmir valley.
'Criticism that Amnesty is interested in those in favour of independence for Kashmir is unfounded.'
Would you think having strong Kashmiri Pandit narratives about their own devastation in the valley, along with those of Kashmiri Muslims who have faced human rights violations earlier as well as in recent times, blunt criticism against Amnesty?
Or do you think it will dilute the 'Broken Families' campaign?
Firstly, Amnesty does not take any position for or against calls for self-determination anywhere in the world. So criticism that we are interested in those in favour of independence for Kashmir is unfounded.
Secondly, the campaign was based on a report whose focus is on violations enabled by AFSPA. There was no distinction made between families who suffered, based on their religion.
Finally, during the Bangalore event, we did invite representation from the Kashmiri Pandit community for the panel discussion and to share their stories of loss with the audience.
'The sedition law is a crude colonial-era instrument designed to silence dissent. It should be repealed immediately. '
Doubts are being raised about Amnesty's funding. Would you not, for the sake of transparency, have the source of funding on a public platform, say, your own Web site?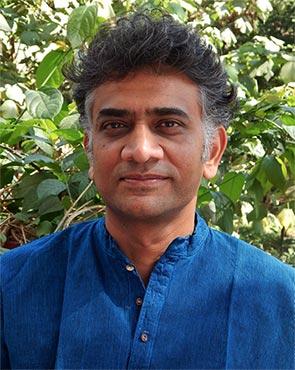 We have two blogs (here, and, here; both external links) written by the former head of Amnesty India on our Web site which explain our sources of funding in great detail.
All relevant authorities in the Government of India, including the ministry of home affairs, are fully aware and updated about Amnesty International India's sources of funding.
Could you clarify if the Bengaluru police slapped the charge of sedition against Amnesty under pressure from ABVP activists or did the police officer in charge of the case impose it using his discretion?
This question may be better answered by the Bengaluru police.
What we know is that the police registered a FIR against 'Amnesty International India representatives' based on a complaint filed by a representative from the ABVP. (Some media reports have stated that this representative was himself not present at the event: external link)
The complaint said the event featured 'anti-national' songs, slogans and speeches, and indirectly supported Pakistan and terrorists.
These allegations are baseless and without substance, and will be proved so after the ongoing investigation.
We have issued a point-by-point rebuttal (external limk) against the accusations.
What's the status of the investigation?
The investigation is ongoing. We are not aware of details of the investigation.
Tell us why the charge of sedition against Amnesty will not stand scrutiny.
Firstly, no Amnesty International India employee was involved in any slogan shouting at the event.
Secondly, India's Supreme Court has ruled on multiple occasions that speech would amount to sedition only if it involves incitement to violence or public disorder.
A five-judge Constitutional bench ruled in the case of Kedar Nath Singh vs State of Bihar (1962): 'Criticism of public measures or comment on government action, however strongly worded, would be within reasonable limits and would be consistent with the fundamental right of freedom of speech and expression.'
In the case of Balwant Singh vs State of Punjab (1995), where Sikh men were charged with sedition after Indira Gandhi's assassination, the Supreme Court acquitted the men saying: 'The casual raising of slogans, once or twice by two individuals alone, cannot be said to be (seditious).'
In the case of Shreya Singhal vs Union of India (2015), the court ruled: 'Mere discussion or even advocacy of a particular cause howsoever unpopular is at the heart of [the right to freedom of expression].'
It stated that the right could be restricted 'only when such discussion or advocacy reaches the level of incitement'.
Is it time for Indians to consign the law of sedition into the dustbin?
Absolutely!
The sedition law is a crude colonial era instrument designed to silence dissent. In view of the fact that it was broadly used against the India Independence movement in the first half of the last century, that it has remained on India's law books is appalling. It should be repealed immediately.
The law has no place in a modern rights respecting society, let alone one that has a proud tradition of pluralism and debate.
Those who seek to break from pluralism and shut down debate are the ones who do India a disservice, not the people who campaign against injustice.