On Tuesday, amid much debate and deliberation, the Rajya Sabha cleared the much-awaited Juvenile Justice (Care and Protection of Children) Amendment Bill 2015 against the backdrop of the 2012 gang rape-cum-murder.
Here are edited excerpts from Dravida Munnetra Kazhagam's Kanimozhi's speech during which she pushed for sending the bill to a Select Committee, arguing that further examination was required to decide whether the age for punitive action should be reduced to 16 years from the current level of 18 years.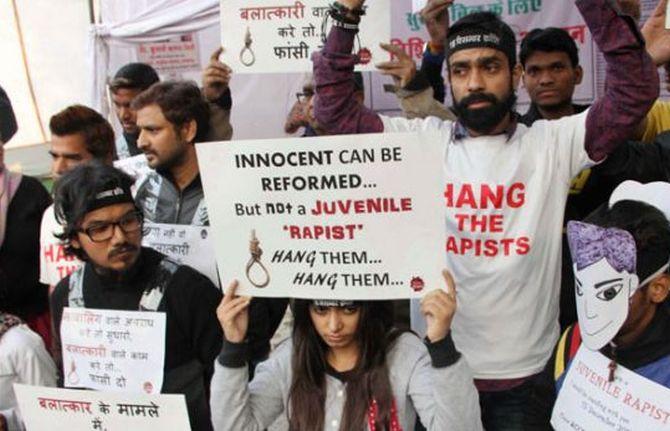 Sir, I would like to read out some excerpts from the letter of a child, who had been sent to a juvenile home. I read, "Four years back, when I was just over 16 years old, I was found guilty of kidnapping a 12-year-old girl and selling her into sex work. I was in Std IX and my father did not allow me to appear for the Std X examination. My father's younger brother used to sexually abuse me; make me do all kinds of work; and, hit me if I did not know what he wanted me to do. Unable to bear this, my father took another house nearby, in the same village.
"My sister worked in a nearby factory and she was the only earning member in my house. But my uncle used to take away the money from her and harass us. He asked me also to work. He used to harass me, hit me, and take away the money to drink. My mother died by drinking poison when I was seven years old. My uncle used to harass my mother a lot. My mother even lodged a complaint against him in the police station. But nobody took action. So, she thought taking her life was the only way out.

"When I dropped out of school, I and my sister started going for a job in a garment factory, where I worked for three months. My sister used to beat me up when I did not want to go to work. At times, I was moody; I did not want to work. The local manager used to misbehave with me. These were the reasons that I did not feel like working.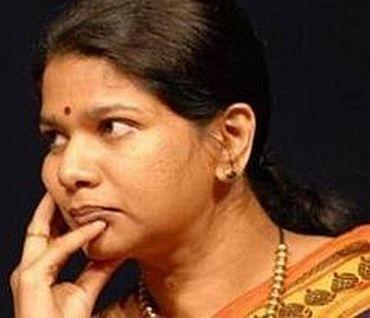 "One day, my grandmother fell sick. She gave me Rs 400 to buy fruits for her. But I was homesick as I was in hospital for three or four days. I just took the money, went to the market and brought some snacks and earrings. Then, I got scared. I did not go back to the hospital. When I finally went back, my father hit me and I ran away to another village. There, I made friends with an auto driver. He was nice to me. But his friend, one day, said that he would take me to a safe place. He sold me to Shobha aunty's house. There, a middle-aged man paid Rs 5,000 for me and Shobha aunty asked me to go and sleep with him. When I refused, she beat me badly and forcibly made me eat sleeping tablets. I did not know what was happening. There was a pregnant lady with me.
The next morning, she said that many men had raped me that night. After that, I was taken to a farm house, along with other girls and every time I was forced to go and sleep with different men. I was beaten, made to eat sleeping tablets, and the nightmares followed. Then, I ran away and came back home. But, my family hit me and they did not want to accept me back because I had brought a bad name to them.
"Then, one day, I met a girl called Sunita, who was 12 years old, in the bus. Because I had no place to go, I went back to Shobha aunty's house. She asked me to bring Sunita to her. I took Sunita. She gave me some money. I thought I could use that. Then, I left. Later, I came to know that Sunita had been taken to different places, including some tourist places, temple towns etc, and treated very badly, burnt with cigarettes etc. I realised what I had done was a very big mistake. But it was too late. I was taken away by the police, who also slapped me and beat me badly. My family was called and they too hit me. I was accused of trafficking and selling this young girl for sex work."

Sir, according to this new bill, this is a heinous crime. This child had gone through something, which none of us can really think of. We cannot even imagine the kind of trauma the child had gone through. She had sold somebody without even understanding or knowing what she was doing and what her act was going to do. After all such trauma, a child cannot think straight, cannot understand what is right and what is wrong.

But under the new law, we will be sending her to prison because she has committed a heinous crime of trafficking.

Yes, the minister's speech in the beginning was very, very convincing. It was a very good speech. But Sir, we don't even have enough courts in this country; we don't have enough doctors; and we don't have enough judges in this country. There are thousands and thousands of cases waiting to be disposed of. Do we have enough counsellors? Do we have enough medical help? Do we have enough psychiatrists? Do we have enough psychologists? If we set up a court....

Sir, we are seeing a lot of promises! I will be very happy if she is able to actually do what she promises. But we have been seeing only a lot of promises. The governments have been promising to increase the number of courts and to dispose of all the cases. Have they been able to do it?

Sir, under these circumstances, it is the Board which is going to be set up. Will there be experts who will really be able to understand what this child went through and decide whether she has to be sent to jail or she has to be tried as an adult or as a juvenile? I think this is unfair.

We are today very emotional, we are today very worried about the future generations and we are also very worried about the safety of women. Many of the members spoke here about how emotionally charged we are about this issue. At this juncture, what is the hurry? I really don't understand why we have to pass this bill today. There are so many other things which we have to consider.

Sir, there is so much of wrong information going around. The percentage of juvenile crimes has remained static from 2003-2013; it is around one per cent to 1.2 per cent; it has not really gone up to alarming numbers; all this is being talked about.
Numerous studies in developmental psychology have found that contrary to such perceptions of early maturation, adolescence is a period of tremendous psychological, hormonal, emotional as well as structural changes in the human brain and, therefore, it is a time for great vulnerability.
According to the American Psychological Association, the American Psychiatric Association and the American National Association for Social Workers, older adolescents "lack the adult capacities to exercise self restraint, to weigh risk and reward appropriately, and to envision the future that are just as critical to mature judgement, especially in emotionally charged settings.
Sir, the standing committee and the Justice Verma Committee have also expressed their opinion against bringing the age down to 16 years. I think it would be really good if the government sends this to a Select Committee and we can have more discussions, more considerations and then pass this Bill.