The argument that there is nothing wrong in barring illiterates from contesting elections is extremely flawed, when by the same yardstick many sitting MLAs and MPs would not be eligible to contest even panchayat polls, says Devanik Saha.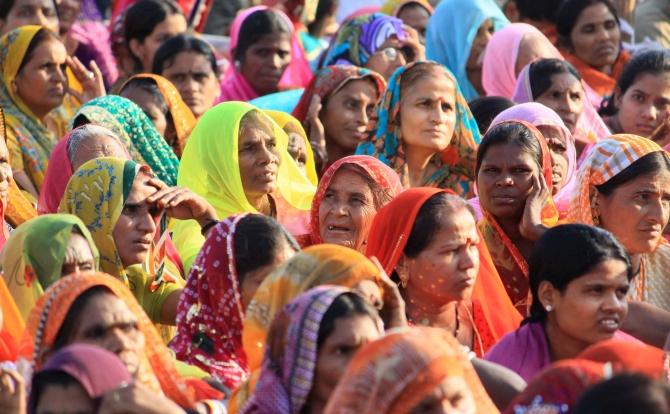 In a recent decision, the Supreme Court upheld the Haryana Panchayati Raj (Amendment) Act, 2015, which mandates that the minimum educational eligibility criteria to contest in a panchayat election is completion of matriculation for general candidates, class 8 pass for a woman candidate or a candidate belonging to the Scheduled Castes, and Class 5 pass for a Scheduled Caste woman candidate contesting for the post of panch and sarpanch.
Other grounds for disqualification include failure to pay arrears to any primary agriculture co-operative society or banks, failure to pay electricity bill arrears and not having a functional toilet at home.
While there have been legal arguments that this Act is unconstitutional and undemocratic, the larger picture which is being debated is that the court decision will have a significant effect on women wishing to participate in local politics. An analysis by The Hindu revealed that the amendment will render 68 pc of the SC women ineligible to contest the panchayat polls.
It strongly appears that the amendment is aimed at reducing the participation of women in local governance and is an attempt to reinforce the patriarchy and dominance of males in Haryana politics.
For instance, Nimkheda village had the distinction of being the first all-women gram panchayat 10 years back, but with this new amendment none of the members is eligible to contest. 'My illiteracy is not my fault, but a reflection of the State's failure to fulfill its responsibilities. Did our village even have a school five decades ago? So why are we being punished?' said Ashubi Khan, who has been the sarpanch since 2005, in an interview to the Indian Express.
Khan's anguish is exactly the point the lawmakers have refused to give due consideration to. A glimpse at Haryana's background tells us how deeply it is entrenched in patriarchy. It has one of the most skewed sex ratios in India -- 877 overall and 837 in the 0-6 year age group. Male literacy rate is 85 pc, against 66 pc for females, a significant gap.
There have been numerous cases of brides being trafficked in from other states due to the lack of marriageable girls. The infamous Khap Panchayats impose a myriad of restrictions on women and girls.
Though the situation has improved in the past few years, the fact remains that most of these sitting women sarpanchs and prospective candidates belong to an era where women's education was probably unheard of. Therefore, such a ruling is a gross injustice to those who fought against all odds to contest local elections.
Ironically, at 14.4 pc, Haryana has the highest representation in India of females in state assembly (percentage of women to the assembly strength), followed by Rajasthan at 14 pc and Madhya Pradesh at 13 pc. Though these numbers aren't that impressive, clearly the new amendment could further hamper the participation of women in state assembly elections.
If one follows Indian politics closely, it is no secret that it has always been dominated by males and patriarchy. Right from independence, there have been very few women politicians who have made a mark.
Apart from Indira Gandhi, India never had a woman as the prime minister. But Indira's family legacy had a huge role to play in her becoming PM. Coming down to the states, India has seen only 15 women chief ministers since independence, with just a handful of them completing a full five-year term.
Therefore, given such gender imbalances in our polity, the Supreme Court's decision comes as a blow to women in Haryana as well as elsewhere in India who harbour political dreams. The fear is that this decision could be used as a benchmark by other states to press for similar amendments. At a time when the country should be moving towards creating more opportunities for women to take part in decision-making and contribute to the economy, such steps further widen the gap.
Though the SC cannot frame laws nor compel the government to do so, however, the argument that there is nothing wrong in barring illiterates from contesting elections is extremely flawed, when by the same yardstick many sitting MLAs and MPs would not be even eligible to contest panchayat polls.
If India's human resources development minister can be a 12th standard pass, I see no reason why completion of matriculation is the minimum eligibility criteria for women contesting panchayat polls.
Image used for representational purposes. Photograph: Chandra Mohan Aluria.