It is time we pre-empt Pakistan and the separatists by fast tracking normalcy, advises Colonel Anil A Athale (retd).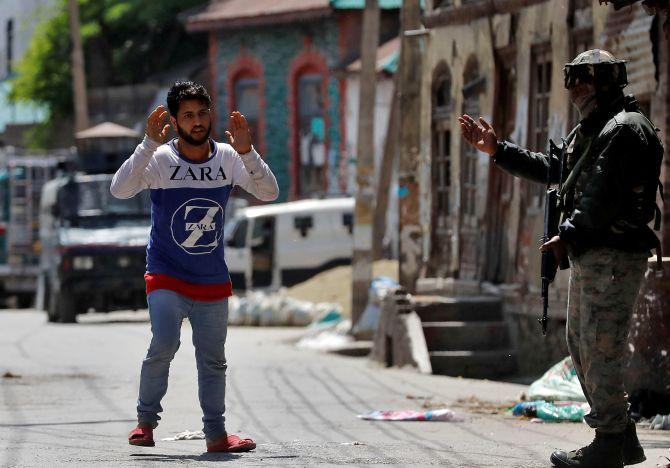 It will not be an exaggeration to say that India in 2020 is facing multiple crises on several fronts.
The country was dealing with the COVID-19 pandemic and its economic and social fallout.
At this very moment the Chinese activated the LAC (the undefined border) and massed troops on our northern borders.
It is natural that in these trying times, the issue of Kashmir took a back seat.
It is a well-accepted truism that counterinsurgency has to be fought on five fronts, namely the military, political, psychological, social and economic.
Last year India rescinded the 'Special Status' of Kashmir and a major step was taken on the political front.
This in a way ended the uncertainty on Kashmir and brought in closure of sorts.
At one level, the absorption of J&K into the Indian Union was the unfinished business of Partition.
The step also was in accordance with the Simla Agreement of 1972 that took the first step in this direction by converting a Ceasefire Line (in existence since 1949) to a demarcated and agreed to Line of Control.
It is widely accepted that then Pakistan prime minister Zulfiqar Ali Bhutto had agreed to this at Simla, but went back on the agreement once he reached home.
Realism dictates that we accept that there is a widespread dissatisfaction in the Kashmir valley.
A dominant psychological yearning for 'freedom', 'independence' has been a part of the Kashmiri psyche for long.
Howsoever impractical, this feeling exists due to global and regional factors like the rise of pan Islamism and Pakistani support.
The current stand-off against China in which India has stood its ground has had a psychological impact on Kashmir as well.
Kashmiris had long given up hope of Pakistan ever being able to come to their help after the failed attempts of 1947, 1965 and 1999 Kargil.
India's robust and aggressive response to Pakistani actions in Kashmir since 2017 (the surgical strikes) was the last nail in the coffin.
Of late, the desperate separatists in the Kashmir valley had begun to pin their hopes on China.
The Ladakh stand-off and global support to India has put paid to this last foolish hope as well.
It may well have made Kashmiris despondent.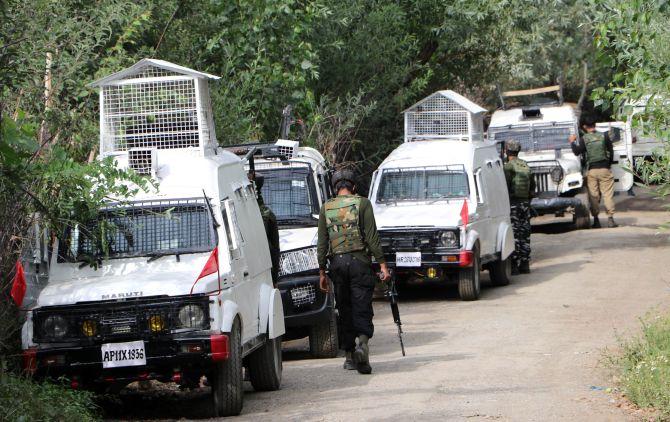 Ever since the revocation of Article 370, India has pursued a policy of vigorous military repose to the violence.
It will be quite reasonable to assert that the back of armed resistance has been broken in the last year's operations.
However, with its vast experience of dealing with insurgencies in north eastern India, the army is well aware that military action is no solution to the problem of insurgency.
Ultimately, economic development combined with political give and take can usher peace in Kashmir.
Due to the Indian preoccupation with other crises, initiatives in Kashmir have hit a pause button.
This can be a problem in the short and long term.
Sole concentration on the military aspect and neglect of political and psychological aspects will begin the cycle of diminishing returns for the military option.
Most thinking soldiers (other than hypernationalist TV warriors) are acutely conscious of this.
Come August 5 and the first anniversary of the formation of the Union Territory of Jammu and Kashmir, Pakistan is bound to stir up trouble in thr Kashmir valley.
While we must keep our powder dry and be vigilant, it is also an opportunity to give a healing touch to the Kashmir Valley.
Separation of Ladakh from the Jammu and Kashmir was a much required measure as that has freed Ladakh from the oppressive domination of the valley.
But making the rest of Jammu and Kashmir a mere Union territory, at par with tiny Puduchchery, is not fair.
Jammu and Kashmir, while losing its 'special' status must not be deprived of the 'normal' status of a state.
Diverse India has held together due to the devolution of power to the states that has preserved the distinct linguistic and cultural identities of people.
Jammu and Kashmir has its own identity, language, culture and history going back to 8th century rulers like Avantivarman, Lalitaditya and modern and moderate icons like Sultan Zain Ul Abadin.
To deny statehood to Jammu and Kashmir is injustice.
We should not wait for the people to agitate for their right of statehood and grant it BEFORE it turns into a grievance.
Loosening some of the restrictions on the Internet etc must also be considered, notwithstanding the security requirements.
In short, normalcy must be brought in proactively.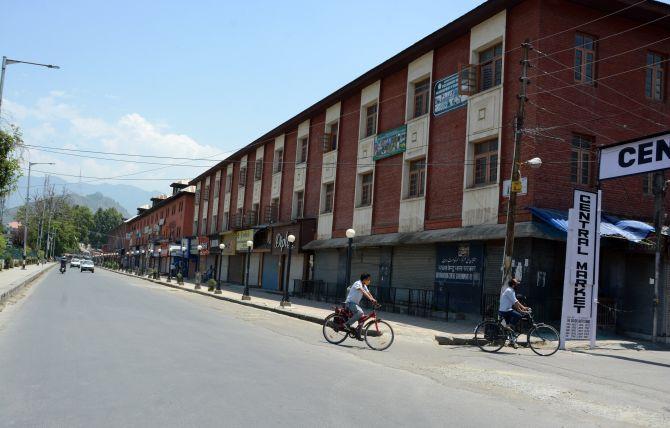 India has indeed come a long way in the last six years from being a 'soft State' to a State that does not hesitate to use hard power.
This was a change that was the need of the hour.
But in the bargain India has also lost sight of the nurturing of its 'soft power' in terms of democracy, pluralism and tolerance.
A hard State and soft power goes hand in hand and is not contradictory at all.
It is this soft power that distinguishes us from a one party dictatorship like China or the military dominated near theocracy of Pakistan.
Individual rights and freedom, howsoever irksome, are in the long term interest of peace and development.
It is time we pre-empt Pakistan and the separatists by fast tracking normalcy.
Granting full statehood to Jammu and Kashmir is the first such step.
Colonel Anil A Athale (retd) is a former Chhatrapati Shivaji Chair Fellow at the United Services Institute of India.
Feature Production: Aslam Hunani/Rediff.com