Saturday will be the last time the Mumbai Mirror will hit newsstands as a daily.
Two Saturdays ago, its owners, the Times of India group, shocked the city by deciding to convert the Mirror into a weekly newspaper.
Jyoti Punwani salutes the Mirror and its editor, Meenal Baghel, for its pathbreaking journalism.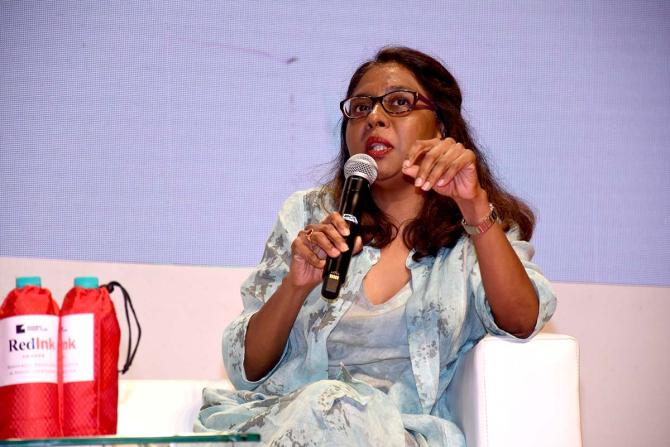 I once did an interview with the country's best documentary film-maker in 400 words.
"Sure. 450 words." That would often be the e-mail in reply from the editor of Mumbai Mirror when I mailed her a story suggestion.
Thanks to Meenal Baghel, I was forced to learn very late in my career what reporters learn right at the start: The skill of encapsulating everything that needs to be conveyed in a word-limit (once it was just 350) laughed at by my colleagues, specially those who are freelancers like me.
Over time, 450 became 550, and in the last few years, most of my reports have been longer -- even going up to 750 words, a luxury in a tabloid, that too for a freelancer.
But then Mumbai Mirror was no run-of-the-mill tabloid, and I was fortunate not to get the freelancer treatment from its editor.
Always receptive, Meenal didn't lose patience all these years as I harangued her on e-mail with story suggestions, pestered her when she didn't reply, kept bombarding her with questions on word-length and format, insisted on a playback, and then grumbled if the desk made changes I didn't like. I didn't spare her even the press releases sent by activist groups.
I didn't use a smartphone till 2014. So, urgent communication had to be only by sms; I often missed important mails; and playbacks would have to be sent before I left home.
Not once did Meenal show the exasperation she must have surely felt at all this.
Such access to an editor is every freelancer's dream. What made it even more special was that Meenal Baghel was not the kind of editor with loads of time; she was a hands-on editor, for whom 24 hours were never enough.
I would have been quite happy had our communication been confined to e-mails, but Meenal would often call. For a freelancer, a call from an editor is a privilege. For me though, when the caller name showed 'Meenal Baghel', I felt both privileged and wary, because I knew what was in store.
Journalists may never retire, but they do slow down. Meenal didn't allow you to. Not only would she request a story, but she'd insist it be done that very day, sometimes, that very evening, say, within three hours.
Remonstrations were no use; and anyway, my protests were half-hearted. The thrill of being given an assignment instead of having to ask for it, always outweighed my reluctance to convert a day set aside for lazy relaxation to one drowned in a hectic flurry of phone calls.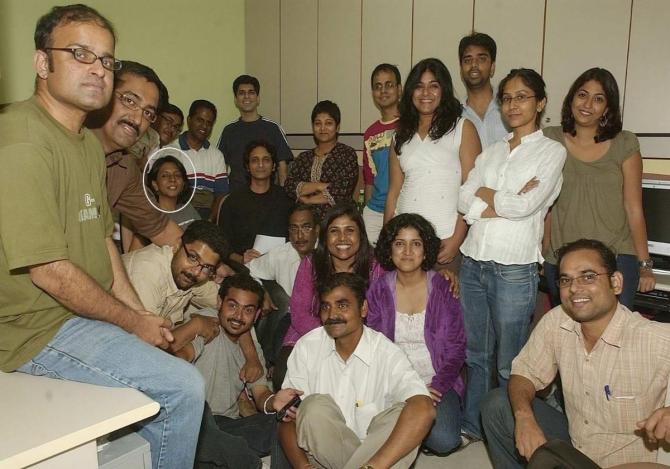 Though my reflexes as a reporter slowed down over the last few years, making me miss stories till they cropped up on Page one in other publications, those reflexes never became totally dormant thanks to Meenal.
Even had she not sometimes teasingly hauled me up for behaving like the senior citizen that I am, just the fact that Mumbai Mirror existed with Meenal Baghel as its editor, never let the reporter in me die.
For I knew, if a story deserved to be told, Meenal would agree to give space for it. That's what set the tabloid apart from any other paper; that's also what gave it the tremendous impact it had. "It will make a huge difference if this comes in Mumbai Mirror," was the belief people across classes had.
So, be it a Women's Day celebration in Kasaiwada; an unknown NGO building inter-faith harmony in some corner of the city; Ambarnath's fight against pollution made worse by an apathetic administration; a profile of an unusual Gandhian or a trade unionist on his 90th birthday; or victims of State high-handedness in Chhattisgarh when Operation Greenhunt against tribals was on, Mirror gave precious space to the small people who rarely made it to the English press.
As it did to dissenters arrested on false charges, with Meenal herself sometimes suggesting they and their families be interviewed. Ideologue Varavara Rao's interview evaluating 50 years of Naxalism, casting light on an important but highly demonized movement, occupied more than half a page in Mirror.
Contract workers of Reliance Energy, exposed to repeated accidents, some of them fatal, requested me to write about them with a certain despair, for they'd given up hopes of their story being published anywhere, given the clout of their employer. In 2011, their story was published in Mirror (external link).
So was a story showing the Congress government's connivance with Dow Chemicals, which had bought over the Union Carbide factory in Bhopal but was refusing to clean up the toxic mess left behind.
Then there were the obituaries. Thanks to Meenal, the lakhs who read Mirror got to know about unknown citizens who had made a difference to their community and to Mumbai. Every journalist meets such remarkable individuals; I was lucky that I could pay a personal tribute to them through the pages of Mumbai's most loved paper.
In fact, Meenal even let me pour my heart out when the love of my life, Shammi Kapoor, died, a favour I can never forget.
So there's a long list of things for which I'm grateful to Meenal Baghel's Mumbai Mirror. But what perhaps tops that list is the space given to me to report on the forgotten cases of the 1992-1993 riots.
The smallest twists in those cases; those courtroom proceedings that reveal so much about both the routine callousness of the State towards its citizens and the latter's heroism, would have gone unrecorded had it not been for Meenal's acknowledgement of their importance.
Indeed, despite my extreme reluctance, Meenal even made me write a personalised account of my pursuit of those cases. Occasionally, she'd ask me to comment on momentous developments related to December 6, 1992. After receiving the piece, she'd call up: "Make it personal, why do you think I'm asking you to do it?"
Vinod Mehta, my editor for nine years in the 1980s, moulded me as a journalist. Whatever I learnt working under him, has not just been put to the test, but its boundaries have been pushed over the last 12 years by Meenal Baghel.
I hope that the untimely closure of Mumbai Mirror does not mean the end of such pressure by her. I'm not ready yet to act like a senior citizen.