Will space tourism with a niche market of serving only the uber-rich ever be profitable, asks Kumar Abishek.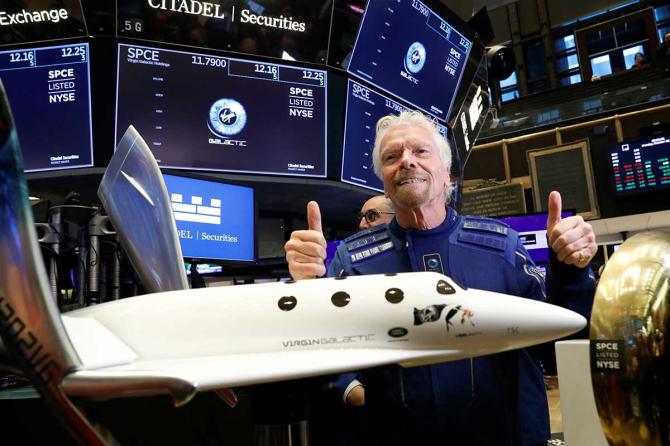 On April 12, 1961, Yuri Gagarin saw the world in a way that no human had seen before -- from the edge of outer space, though the criteria of determining a spaceflight vary. Since then, around 570 people have spent a cumulative 77 years up there but only eight of them for recreational purposes and all between 2001 and 2009.
The first space tourist, Dennis Anthony Tito, had paid about $20 million for spending seven days, 22 hours, and four minutes in space and orbiting the Earth 128 times, after hitching a ride on Soyuz TM-32 on April 28, 2001.
In 2011, Space Adventures, an American space tourism company that successfully sent seven clients to orbital journey, suggested the number of space tourists could reach 140 by 2020 but little changed since then.
The sector is again witnessing a lot of activity amid signs of promise.
Jeff Bezos announced he and brother Mark would accompany the winner of an online auction on the first crewed flight of Blue Origin's New Shepard -- an autonomous sub-orbital rocket designed to take ticket holders on brief joyrides.
It offers a little less than 100-km high views and a momentary experience of weightlessness. The journey is scheduled for July 20.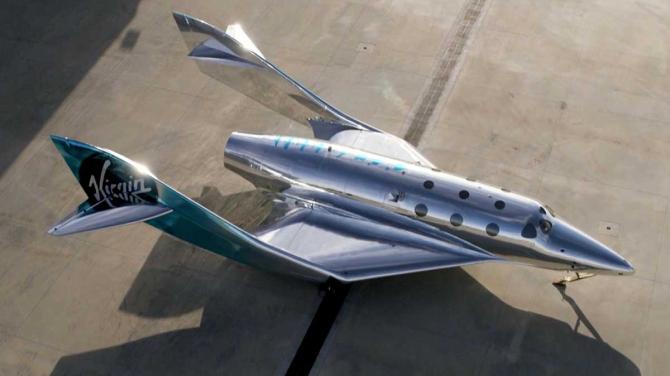 Richard Branson of Virgin Galactic, too, plans to fly to sub-orbital space in his company's rocket.
The company claims 600 registrations, so far, including by Justin Bieber and Leonardo DiCaprio.
Virgin Galactic, the only publicly listed space transportation company, is selling the first batch of tickets for $250,000 -- $50,000 for each minute of experiencing weightlessness.
Another notable company interested in giving a ride to deep-pocket space tourists is Elon Musk's SpaceX. It plans to take a Japanese billionaire around the moon by 2023.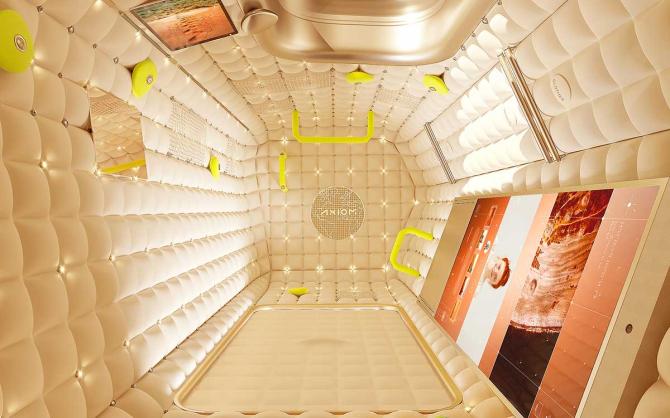 With means for civilians to travel to space, a few firms like Axiom Space are planning space hotels.
Axiom shall be launching the first part of a $2-billion Ax Station -- the first commercial space station -- by 2024.
Orbital Assembly Corporation aims at opening a luxury space hotel, Voyager Station, by 2027 to accommodate 280 guests and 112 crew members upon completion.
According to UBS, space tourism could be a $3 billion market by 2030 and the broader space industry a $805 billion market. But whether a passenger reaches sub-orbital or orbital space is a major difference and the cost per person vary accordingly, besides depending on technological capabilities of the company offering such journeys and time spent up there.
For example, a Virgin Galactic passenger, according to a report, would spend about 0.04 per cent as much time in space as on a trip managed by SpaceX, which has set sights on orbital flights.
Space industry consultancy Northern Sky Research expects sub-orbital tourism will be a $2.8 billion market by 2028, with $10.4 billion in total revenue over the next decade, and orbital would be a $61 million market, with $3.6 billion in total revenue over the next decade.
But, so far, space travel remains a major financial burden.
Virgin Galactic posted a full-year loss of $273 million in 2020 on revenue of a mere $238,000. In Q1 2021, it reported an adjusted operating loss of $55.9 million.
Last year, Bigelow Aerospace, which was planning a pod module that inflates in the orbit for commercial space habitats, laid off its entire workforce.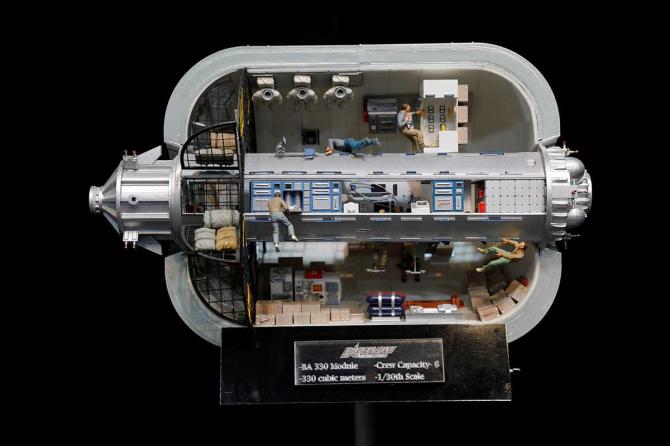 The question is whether space tourism with such a niche market of serving only the uber-rich can ever be profitable.
A point often being made is that in the early days of aeroplane travel, only the super-rich could afford it, but over time, it became affordable to the masses. A similar scenario may also play out in space tourism and it becomes a choice for at least those who can afford a business class trip across the globe.
Also, there are worries about whether civilians will truly understand and overcome the life-threatening challenges of a space trip. With this in mind, SpaceX is gearing for Inspiration4 -- the world's first all-civilian mission to space, in September -- using the Crew Dragon Resilience capsule. Jared Isaacman, founder and CEO of Shift4 Payments, will be the flight's commander.
According to Michelle Hanlon, associate director of the National Center for Air and Space Law at the University of Mississippi School of Law, the US Federal Aviation Administration requires private space companies and space tourists to indemnify the US government before launch.
The FAA calls space tourists 'space flight participants' and not 'astronauts', and that's because if they aren't'"astronauts', the government isn't bound to rescue them.
The Outer Space Treaty talks only about activities of national governments and not private firms or individual humans. So, who would be sued if anything goes wrong in the space?
The law of land doesn't apply there!
Also, there are ethical conundra -- for example, if the capsule or space hotel starts running out of oxygen, who would have the first right on the remaining oxygen?
On earth, everyone has an equal right to oxygen, but not in space.
The race is certainly intensifying to send tourists into the upper atmosphere but for the sector to take off, solutions to many such challenges first need to be found.
Feature Presentation: Ashish Narsale/Rediff.com