It is high time the Indian government signalled discomfort with the UK providing refuge to those accused of financial crimes in India, states Jaimini Bhagwati.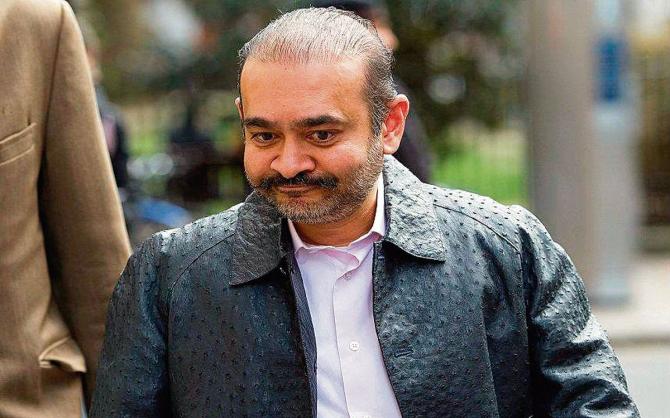 In the Netflix series Diplomat, the US ambassador to London advises the prime minister of the United Kingdom that his country (the UK) continue to serve as a 'laundromat' for the money Russian oligarchs bring in.
This piquant piece of dialogue reflects a general perception based on media and other reports that wealthy families from Russia, China, and India buy expensive residential and commercial properties in London and store huge amounts of capital in the UK's overseas territories.
According to a British Broadcasting Corporation report (external link) on August 3, 2022, some Russians and other high net-worth foreigners have used 'English Limited Partnerships' to hide the identity of the true owners.
Given the continuing conflict in Ukraine, the UK government appears to be gradually making it inconvenient for Russian oligarchs to reside indefinitely in the country.
The following study (external link) of the so-called 'Independent Commission for the Reform of International Corporate Taxation', dated May 23, 2022, is about how the UK's laws and practices result in tax evasion.
A Financial Times article dated February 1, 2023, suggests that while there are benefits in setting up trusts in the UK's overseas territories, it is the confidentiality about the assets held that motivates expatriates to deposit large amounts in these tax havens.
The UK's overseas territories which are popular with tax evaders are the British Virgin Islands, Guernsey, Gibraltar, and the Cayman Islands.
Currently the UK is harbouring high-profile Indians who have allegedly committed financial fraud in India.
This is despite an India-UK Extradition Treaty, which came into force three decades ago in 1993.
One of several hurdles in getting criminals under Indian law back to India is that the offences committed in India must also be crimes in the UK.
Further, the European Convention on Human Rights does not allow extradition to jurisdictions where a prisoner may be held in degrading conditions, or may be tortured.
Lalit Modi, Vijay Mallya and Nirav Modi have been accused or found guilty of financial fraud in India and have evaded extradition from the UK to India.
Lalit Modi was a driving force behind the setting up of the highly lucrative Indian Premier League for cricket.
Prior to 2014, the Indian government had pursued his extradition to India with the British government.
Gradually over the past nine years, this case has attracted less media attention in India.
On the surface it appears that the current Indian central government has soft-pedalled on getting him back to face justice in India.
By contrast, the government here has actively sought the extradition of Vijay Mallya and Nirav Modi to stand trial for reported financial wrongdoing in India.
An example of Vijay Mallya's erroneous conduct is that Kingfisher Airlines and other entities in which he owned a majority wilfully defaulted on borrowings of over Rs 8,000 crore (Rs 80 billion), sourced from several public sector banks between 2004 and 2008.
Kingfisher Airlines was also reported to have deducted 10 per cent tax at source from its employees, as required by Indian tax law, but did not credit these amounts to the government account.
As far back as 2019, the UK supreme court refused to hear Vijay Mallya's plea against a lower UK court's judgement that his violations of the law in India were an offence also in the UK.
It is rumoured that thereafter he applied for political asylum in the UK and it would delay his extradition to India hugely if the UK authorities place his case at the bottom of thousands of other asylum cases.
As for Nirav Modi, fraudulent letters of undertaking were obtained to misappropriate about Rs 14,000 crore (Rs 140 billion) from Punjab National Bank (PNB), probably with the connivance of the bank's management.
Nirav Modi is in jail in the UK, not for what happened at PNB but for having threatened witnesses in that country.
It is likely that his lawyers have followed the tortuously lengthy processes of the Lalit Modi and Vijay Mallya cases very closely and it is possible that Nirav Modi too has sought asylum in the UK.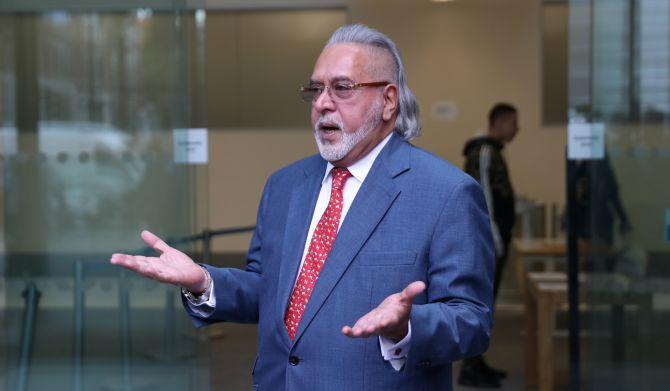 According to media reports, the British authorities needed to be assured by the Indian government that in case Vijay Mallya is sentenced to a jail term in India, the conditions in Indian jails would be reasonable.
Are loopholes of asylum and special consideration for the well-being of financial criminals because they bring in considerable amounts of capital into the UK?
There is no way to establish complicity across the UK's private financial sector entities-government-judicial establishment in preserving 'haven status' for foreign financial criminals.
However, if it looks like a duck, swims like a duck, and quacks like a duck, then it probably is a duck.
In the May 2023 Northern Ireland council elections, the Sinn Fein party emerged with 31 per cent of the vote, the highest, as compared with the Democratic Unionist Party, which got about 23 per cent.
The Sinn Fein and its supporters would like Northern Ireland to reunite with the rest of Ireland and the proportion of Catholics in Northern Ireland's population is growing.
This indicates that a unified Ireland may happen in another 10 years or less and all of Ireland may become part of the European Union.
Given the public statements of Nicola Sturgeon, former first minister of Scotland, it is conceivable that over time Scotland too may leave the UK.
If that were to happen, Scotland may join the EU.
All things considered, it is high time the Indian government signalled discomfort with the UK providing refuge to those accused of financial crimes in India.
One way would be for India to focus on concluding a broad-based trade in goods, services, and investments agreement with the EU and delay discussions on any India-UK trade agreement.
Jaimini Bhagwati is a former Indian Ambassador, former Head of Market Risk in the World Bank Treasury, and currently Distinguished Fellow at the Centre for Social and Economic Progress.