The Indian intelligence brass may have snared a key Pakistani spy and Jadhav's arrest is Pakistan's way of getting even with India, says Rajeev Sharma.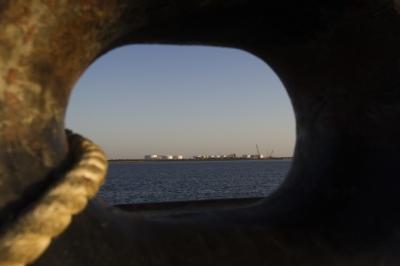 The Kulbhushan Jadhav saga is a riddle, wrapped in a mystery, inside an enigma. It's like the middle of a thriller, with the beginning and the end missing.
The Indian intelligence establishment is completely tongue-tied on the subject. In any case, intelligence operations are conducted so discreetly that even within the organisation the left hand doesn't know what the right is doing. Intelligence personnel are trained to work on a need to know basis.
This means that the activities of Commander Jadhav -- a retired Indian Navy officer who was arrested by the Pakistani authorities allegedly from Balochistan on charges of espionage -- would have been known only to a select few.
The five 'Ws'-- what, when, where, why and how -- pertaining to Jadhav would be known to a handful of people and the chances are that even these people won't know the full story.
Against this backdrop, it becomes all the more difficult to analyse the Jadhav saga as whatever conflicting details that have come from the Indian and Pakistani perspective are like the bikini which conceals more than it reveals.
In such situations, it won't be improper to lend one's ears to theories or probable explanations that are tossed around in intelligence circles, no matter howsoever fanciful these may seem.
One such theory that I heard is that Jadhav's arrest is not an 'action,' but a 'reaction.'
According to this theory, the Indian intelligence brass may have snared a key Pakistani spy and Jadhav's arrest is Pakistan's way of getting even with India.
I agree that many would like to dismiss it as a cock and bull story. Even I thought as much. But in the cloak-and-dagger world of intelligence, the general thumb rule is not to discount any possibility.
If Indian intelligence agencies captures a hardcore Pakistani spy, it is up to them to keep the development under wraps and not release the news to the media. But the affected agency whose spy or agent has been snared gets to know.
Taking this logic further, the Pakistani intelligence establishment would be under severe pressure to do something to get its asset back. But if Pakistan had secured a routine catch, it may not have triggered Hell's Fury.
In Commander Jadhav, Pakistan struck a gold pot. Here was a man who had retired as a commander from the Indian Navy. India could not have denied his existence. Yes, India would fume and deny Jadhav's credentials as a spy, but the episode would trigger a subterranean tsunami across world capitals, especially in the intelligence communities.
Pakistan's gamble has indeed paid off. India did not deny Jadhav's existence -- otherwise a routine formality in most cases of spies and espionage.
Once a spy is roped in for gathering offensive intelligence -- that is, intelligence gathering in hostile conditions and perhaps even on hostile territory -- he is told to remember that his umbilical cord with his parent agency and the government is cut forever.
Leave alone the State trying to negotiate his release in case of capture by the enemy, the State doesn't even own up.
The Sarabjeet Singh episode is a case in point.
The Pakistani intelligence establishment struck gold with Jadhav's capture as expectedly the Indian government not only owned up Jadhav as a retired military personnel, but Defence Minister Manohar Parrikar went to the extent of asking the ministry of external affairs to ensure his safe release.
World capitals are already reverberating with the Jadhav saga. A demonstration of this came as recently as on Tuesday when top American officials discussed the matter with National Security Advisor Ajit Doval, who is currently in Washington, DC, ahead of the Nuclear Security Summit.
Clearly, Pakistan holds all the aces. Whether the Jadhav case is a case of 'action' or 'reaction,' one will get to know in some time.
One has to wait and see whether Jadhav is a 'lone wolf' case in the intelligence world or whether an exchange offer is being pushed covertly!
Rajeev Sharma is an independent journalist and strategic analyst who tweets @Kishkindha
IMAGE: The port of Kalantari in Chabahar, Iran. Commander Jadhav is said to run a business in Chabahar. Photograph: Raheb Homavandi/Reuters