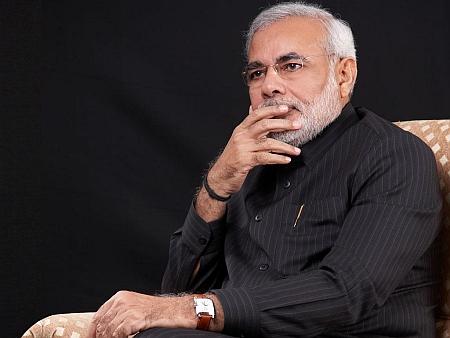 The Modi government is just continuing old ideas with a new twist -- of interference in matters where the State should not venture, says Mango Indian.
Recently, a Reuters article quoting unnamed government sources said India had slashed its already meagre health budget by 20 percent. It created a flutter -- even The New York Times picked up on it in a strongly worded editorial -- and on social media defenders of the government as well as health beat reporters were at pains to point out that the story was not true.
These were mid-year revised spending estimates that had been slashed, they said. And not only health, many ministries had not been able to spend the funds allocated to them. It was related to fund absorption. And this was not the first time it had happened.
Lost in the jargon over revised estimates and plan outlay is the fact that this government is no different from previous governments in underutilising already paltry monies in key social sectors.
If the health ministry does not know where to spend money on, maybe we can pitch in with ideas? Because I am sure everyone above a certain age has at least one hospital horror story to narrate.
Despite the Swatchh Bharat hullaballoo, the water and sanitation ministry spent just 29 per cent of what it was given for the first six months.
Prime Minister Narendra Modi got a historic mandate, on that there is no doubt. But as a new year dawns on India, not much has changed except for the loony fringe having a field day.
Filmmakers say the government is interfering in films.
Scientists say the government is interfering in science.
Historians say the government is distorting history.
Educationists say the government is interfering in education.
The Supreme Court says the government is not earnest enough in cleaning up the Ganga.
The Reserve Bank of India governor says the government has got its priorities wrong (and for that Make for India remark, many believe the expert economist's job is on the line, even though inflation is one of the few things the government has been able to control).
After opposing the Goods and Services Tax tooth and nail in the Opposition, this government now touts it as the biggest economic reform since 1947.
After taking the United Progressive Alliance government to task for ordinances, the government issues ordinance after ordinance.
After opposing Section 66A of the Information Technology Act -- the law that enables arrest over Facebook posts and suchlike -- as unconstitutional and opposed to freedom of speech as Opposition, this government now says the law is well meant.
After Modi declaring in campaign speeches that he will bring back black money and every poor person will get Rs 15 lakh from that, his lieutenant the newly-exonerated Amit Shah says it was just a way of saying things.
So, Prime Minister Modi, where is your promised 'development', and 'achche din'?
Was it meant only for Maya Kodnani, your former Gujarat minister convicted of mass murder and yet out on bail for months?
Was it meant only for Amit Shah, your able lieutenant against whom the Central Bureau of Investigation has dropped its own case?
Was it meant only for your friend Gautam Adani, who is bagging contracts in the countries you travel to?
Was it only meant for your party colleagues and past ideologues, who are being given government honours by the kilo?
Was it only meant for a murderer named Nathuram Godse?
Did your promise of 'minimum government' mean only hands off continuation of old policies like Aadhaar? Have you ever tried e-mailing the Aadhaar authorities and getting a reply?
Did your promise of 'maximum governance' only mean telling the people what films they should not see, what art they cannot exhibit, what books they cannot read, what religions they cannot follow, what food they cannot eat, and drumming in the real and downright-loony-bin-imaginary accomplishments of ancient India?